Great guitar. Value for money.
The p90 pickup sound amazing. The feel and the tone is absolutely stunning. And the look is killer.
My dream electric!
This one has been my dream electric for a long time and it just had to be. Matt Corby, Grizzly Bear and Aidan Knight play it and their sound has really influenced me a lot. Now since 2015 you don't have to look around for an expensive 60's model anymore, because they are building a vintage model. Just the thing for me, because I'm not that much into 50 years old guitars anyway.
If you get an old one that's been cared for they really are very nice. My 1st grownup guitar was a Guild Starfire 1 from the 60s in that great greenish-burst... well cared for apart from some unavaoidable lacquer checking. The new guilds from korea or wherever do not hold up to the standard of that guitar. I wanted them to because I miss it and woulda liked to find an affordable starfire 2 or 4 to replace her, but the new ones are just okay.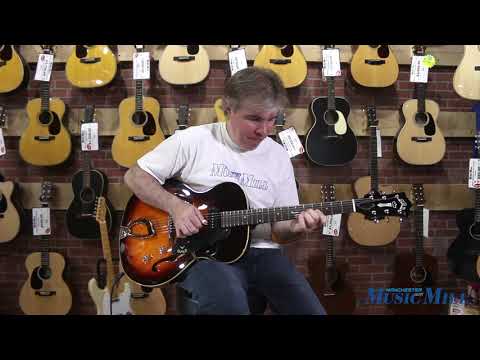 Guild T-50 Slim Vintage Sunburst Hollowbody Electric Guitar DEMO - MANCHESTER MUSIC MILL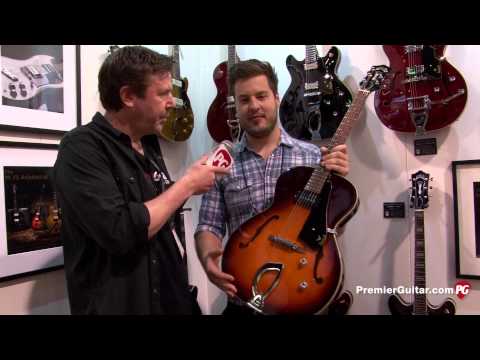 NAMM '15 - Guild T-50 Slim Demo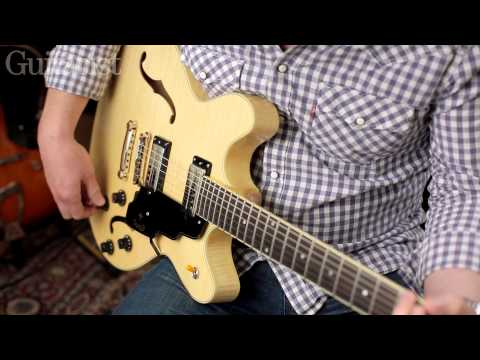 Guild Starfire IV ST & T-50 Slim review demo