CHECK PRICE ON
AS FEATURED IN
Great guitar, insane price
Love my Wildkat. She's metallic red, and her name is Scarlett. This guitar is an insane value, but I did have to swap a few things. For me, the Grover tuners and stock bridge were subpar, but I swapped to a roller bridge and auto trim tuners, so I'm set. You won't regret this guitar though, as long as your willing to put in a little bit of work!
I've always wanted one of these.
Wow, you don't like Grovers? were they Sta-Tites or Rotamatics?
Actually not sure, I put the Grovers on my acoustic (where they work very well). I think the Grovers just couldn't handle the constant movement. Locking tuners play well with bigsby.
almost 5 years ago
edited about 1 year ago
Wild Animal
I have this guitar and I love that it doesn't weigh a tonne. The P-90's are really cool, plenty of beef with clarity you just can't get from a humbucker. Tuning stability leaves a little bit to be desired but that's probably a Bigsby thing. Great rock n' roll guitar!
Great free modifications
This guitar required a roller bridge and a rewire job to clean up the tone, but I love it even more now.
The Most Beautiful Guitar On Earth
This guitar is incredible. It is my go-to electric when I lead worship. I could never get rid of this thing. It's too beautiful. It also sounds amazing.
Great sound, nice bite
This guitar gets really aggressive when you turn up the gain. perfect for a bit of White Stripes.
only issue is the Bigsby that was used which has a history of causing tuning stability issues on any guitar it is put on. planning to fix this or make it hard tail.
great choice for guitar if you don't have much to spend
First of all, this is the best guitar I have ever owned so far. I have had it for around a year and it's held up nicely. It's a quality instrument despite the tuning problems a Bigsby can have, retuning your guitar once a week should keep you in check. Overall, I'll give it a 8/10 solely because there are better guitars out there but this is an exceptional instrument and I recommend it to those who aren't loaded.
I have the Wine Red version
Super nice for a low priced semi hollow. Plays great, the Dogear P90s are super impressive. Overall a very very versatile guitar along with the bigsby this one was a no brainer when I found it for under $400 brand new at a local guitar show. It was the perfect time for me to add a semi-hollow to the arsenal.
Well, this one is no more. Just sold it last week. Still a nice guitar, but I got an offer I couldn't refuse for it.
My semi-hollow
The only semi-hollow guitar I own, at the moment. Great sounding, great feel, and very affordable.
Solid guitar with tuning issues
Solid guitar with tuning issues.
The guitar can get some pretty cool tones out of it. Decent low end, but can't stay in tune ever.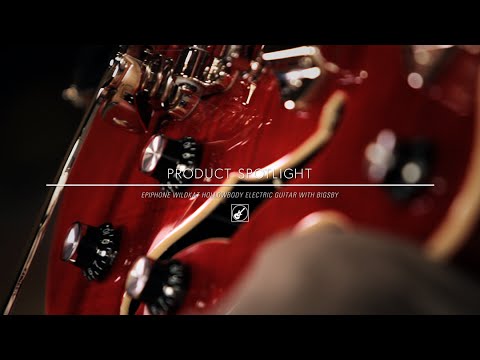 Product Spotlight - Epiphone Wildkat Hollowbody with Bigsby
Epiphone Limited Edition Wildkat Koa Review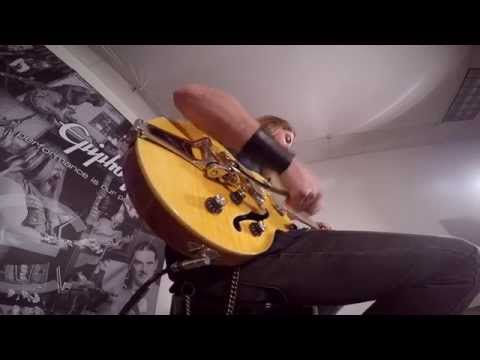 Dylan Rose of Archer Demonstrates The Epiphone Wildkat