Recommend Related Items & Pairings
This is where you can recommend to readers an alternative - or gear that goes with - Line 6 Relay G50 Wireless Guitar System. What gear sounds similar, is less expensive, higher-end or boutique, etc.?
ADD YOUR RECOMMENDATION
Reviews
Trusted musician and artist reviews for Line 6 Relay G50 Wireless Guitar System
4.5
Based on 7 Reviews
Best Wireless yet.No dropouts-sturdy-great sound.
Great unit. Never let me down in 2 years of touring.
best wireless about
The line 6 g50 system is one of the best wirelesses about, simple to use, no tone loss, excellent all around.
Best I've Ever Used
Used Shure for years. When it gave up on me I decided to try this G50. It blows away the Shure. This is by far the best wireless I've ever used. In the last 4 years, it has performed almost flawlessly. Probably less than 3 dropouts that entire time. Pristine sound. Sounds better than using a cable. Get one.
best wireless I've ever owned
This thing is rad, had no issues and love the cable length emulation. very clear and natural sounding system.
good wireless
i've been using this one lately for big gigs, really good .... no mixed frequencys..... :-)
Solid Digital Wireless Unit
In addition to the convenience of wireless, the Line 6 G50 seriously eliminates tonal degradation that occurs from using cable. I place it with 4" of George L's cable right into the input on my Helix and the clarity is unreal. The range is excellent and I've experienced no major problems.
The body pack is not a great design and I'd love to upgrade to the G70, but everything in moderation right?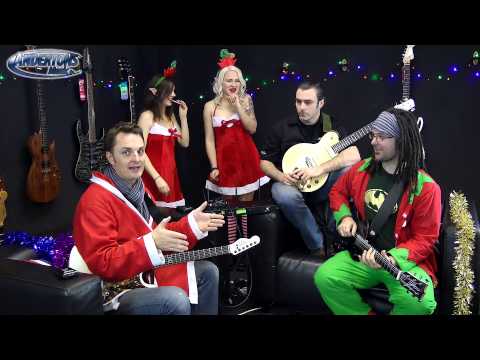 Line 6 Relay G30, G50, G90 Guitar Wireless System Demo