Tags:
Vintage or Discontinued
THERE IS A SIMILAR ITEM AVAILABLE:
CHECK PRICE ON
BUt why I gave it to a friend???
WWWHHHYYYYYYYYYYYYY??????? Cr y cry cry.........
Echoplex Maestro
The Echoplex has always been one of my closest friends in the LIVE Music business, though I have only used it for recording on the CRYSTAL HAZE BAND 2 Dead of Night album, and the CRYSTAL HAZE BAND Tornado House Album, plus it is in our Live Recordings.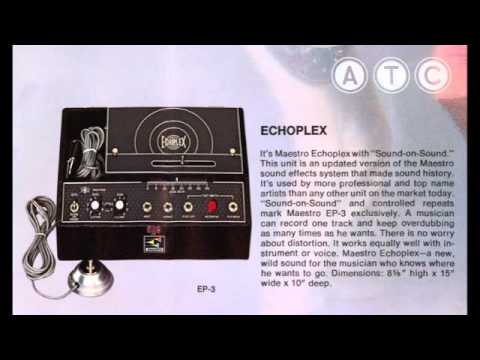 Maestro Echoplex. Demonstration Record 1972