This big brother of the Phase 90 offers an even broader range of sounds. Along with the speed control there is a 4-position rotary switch that selects between four different intensities, defined as preset waveform patterns. Great for guitar, bass,... read more
CHECK PRICE ON
Related Items & Pairings
sorry for my disappointment
This is no doubt ?THE? phase tone that everybody's after, so maybe because of its fame, it was a major disappointment for me, sorry for that. I had and I even have phasers that sound better to my ears, my old Small Stone, in the first place. I'm unable to fork out a decent subtle or prominent sound from it, it sounds artificial at all settings. I even cannot reproduce an authentic Stones sound with it, despite that they were reportedly using Phase 100 on Some Girls and nearby tours. It does not help either that the intensity control was surprisingly mirrorred sometime during its long production years, so when somebody is referring to "position 2" you can never be sure which setting he's meaning. Some sources state that the old "script logo" version, or Eddie Van Halen's signature version sounds different and better. I cannot confirm that as yet with no chance of comparison, but truth may be in it, as my vintage Small Stone sounds warmer and fuller than the current nano version of EHX.
a smalls tones a whole different approach to phasing and doesn't filter things much at all whereas the bandwidth of the mxr stuff is highly limited... small stone guys never like mxr phasers. Took me years to warm up to these guys. The odler ones definitely sound different than the newer ones just like the 2nd edition small stone I sued to use was different than my Russian ones which were in turn different than the new one I have around. I recently had to help a guitarist produce a some girls, shattered sound for a record Iw as engineering and my newer mxr stuff would not cut it. It was far too overtly phasey. The small stone was not tight enough sounding. We wound up going to a chorus or flanger to approximate it believe it or not. It wasn't dead on but it captured more of the warbly warmth than any new mxr pahsers could.
Yes, you may be right that those sounds fall closer to a mild warm flanger than any of the current phasers, but I learned to like phasers just for themselves. I've found that there's no two similar phasers, they are somewhat unpredictible, but I found the Phase 100 the least likeable, I just feel it unnecessary at each settings, probably because the filtering you refer to. I used to have an Ibanez PT-9 that also had a character of it's own, that I cannot reproduce with neither the MXR nor the Small Stone.
I have owned more phasers, flangers and choruses then probably anyone frequenting this site... there are so many factors contributing to differences in phase tone circuit wise... the ehx and mxr sounds are just polar opposites in EVERY regard design-wise
by the way, definitely try a phase 45... tis like the bad stone of mxr phasers and the mxr sound mates well with the 4 stage versus 8 stage phasing. If you can find one try a mutron… that's my desert island phaser. The I or the II, both are great.
I use this for little twidley bits here and there, to add something completely out of the ordinary, subtly, into the mix.
Grin
From the silly to the sublime with outstanding control. About all the envelope my bass rig needs.
Hmmmmmmmm ...
After using Phase 90s for the last 45 years, it's DIFFERENT. There's a Source Audio Mercury Flanger on my present board with a 6 stage Phase Shifter preset installed, so I'm finding a few interesting combinations.
2y
over 2 years ago
edited almost 2 years ago
Col phaser
Great phaser I got it because I couldn't acquire a 90
Does What it Says on the Can
Works for a variety of phase tones, exp in would be nice. But not still a real solid pedal as you will find with MXR.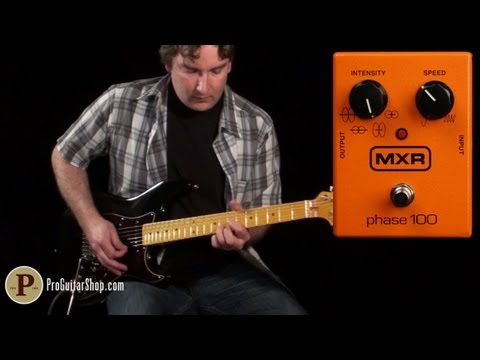 MXR M-107 Phase 100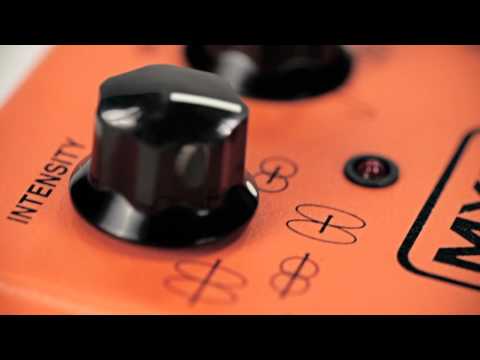 MXR Phase 100
Description
This big brother of the Phase 90 offers an even broader range of sounds. Along with the speed control there is a 4-position rotary switch that selects between four different intensities, defined as preset waveform patterns. Great for guitar, bass, keys, vocals, and more!
Popular Chorus, Flanger & Phaser Effects Pedals