Yamaha THR10C Classic Combo Modeling Combo Amp
The Yamaha THR10C classic combo modeling amp takes the personal amp concept to a new level of audio fidelity. This amp will respond to a player's every touch. Using Yamaha's exclusive VCM (Virtual Circuitry Modelling) technology, the THR10C perfec... read more
CHECK PRICE ON
Reviews
Trusted musician and artist reviews for Yamaha THR10C Classic Combo Modeling Combo Amp
4.5
Based on 2 Reviews
Beyond brilliant!
Not only is this an incredibly fantastic sounding amp for guitars, it also works fantastically as an amp for just about anything, it can give my synths a little extra oomph too. I have used it as a recording interface via USB, which is great, but I prefer to use the headphone output as I hate messing with my ASIO drivers. I am a fan!
Great modeling for cheap
I bought this amp on a recommendation from a friend, and I can't say how happy I am with it. Literally everything it does, it does well, and it sounds way bigger than it is. The reverb in particular is spectacular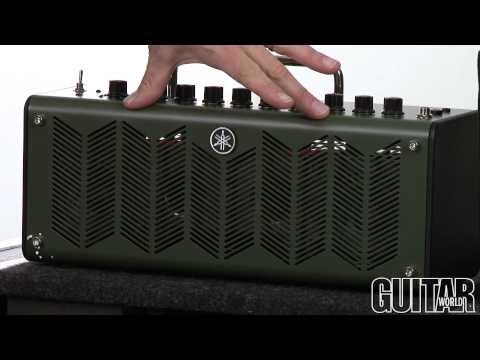 Yamaha THR10C and THR10X Combo Amps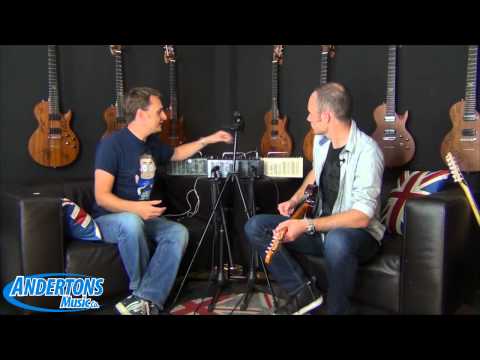 Yamaha THR10C Andertons Exclusive!! "Classic Blues" Electric Guitar Amp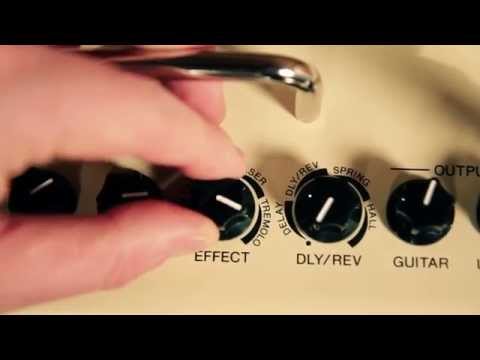 Yamaha THR 10 Modeling Combo Amp Demo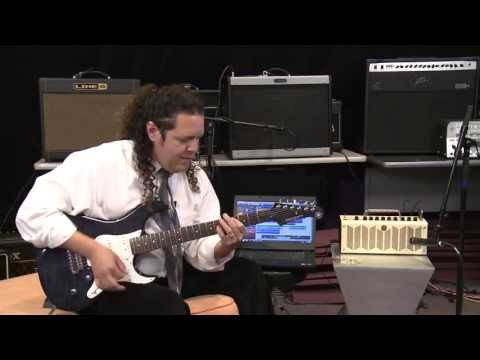 Yamaha THR10 Electric Guitar Modeling Combo Amp Overview | Full Compass
Description
The Yamaha THR10C classic combo modeling amp takes the personal amp concept to a new level of audio fidelity. This amp will respond to a player's every touch. Using Yamaha's exclusive VCM (Virtual Circuitry Modelling) technology, the THR10C perfectly recreates the unmistakable response and dynamics that only a boutique tube combo can provide.
THR delivers the sound you want and the feeling you need. Effects that enhance and complement your playing combine with room-filling reverbs and delays to push your playing to new levels. Thanks to THR's unique design, stadium-filling volume isn't a prerequisite, everything about this amp is designed to fit the way you play.
The THR10C offers five amp types, Deluxe, Class A, US Blues, Brit Blues, Mini, plus Bass, Acoustic and Flat. You'll also get VCM effects processors that are based on the technology used in Yamaha's professional audio mixers.
This combo offers amazing tone for both your guitar and your track. The Extended Stereo Technology gives a wide, spacious sound unimaginable from such a small enclosure. The THR10C features Cubase AI, THR Editor and USB Connection so it's great for recording and editing. The User Memory function lets you switch between five settings quickly. The Tap tempo function and built-in chromatic tuner are super useful. Finished off with great style and Virtual Tube Illumination's simulated orange glow from the metal speaker grill, it looks as good as it sounds.
Specifications
Amp types: Deluxe, Class A, US Blues, Brit Blues, Mini, Bass, Acoustic* and Flat (*Mic simulation)
Effects: Chorus, Flanger, Phaser, Tremolo, Tape Echo, Echo/Reverb, Spring Reverb and Hall Reverb
Chromatic tuner
Controller/switch: Amp, Gain, Master, Bass, Middle, Treble, Effect, Dly/Rev, Guitar Output, USB/AUX Output, User Memory
Two 8cm speakers
10W