FL Studio (until 2003 known as FruityLoops) is a digital audio workstation developed by the Belgian company Image-Line. FL Studio features a graphical user interface based on a pattern-based music sequencer. The program is available in four differ... read more
CHECK PRICE ON
AS FEATURED IN
FL Studio 12 Music Production Application
Includes Lifetime Free Updates. One of the worlds most popular music production platforms.
Love it!
I like the new mixer that Image Line put in FL Studio. Cool new interface, and they added a lot of value to all of the bundles. I have the Signature Bundle, which got like $310 worth of plugins added to it (guess who doesn't have to save for Gross Beat anymore). Best part is, it still costs $300.
Excellent Production Application
FL Studio has several aspects which, for me, put it over the top of the competition. First and foremost, its interface is beautiful. Everything in FL is extremely visual and nice to look at. But, that's just the surface. Everybody has their own work flow, and I personally feel like FL Studio is the most versatile DAW there is, allowing the producer the most flexibility to create music how they want to. Everything about it is made to be customized; as the producer, you have complete freedom over how you do what you are trying to do. I also must compliment the mixer, because it is simply fantastic. I have never used a more versatile and capable mixer in my life. The last thing I love about FL Studio (well, not really, but just for the sake of this review) is how insane its audio-editing capabilities are. Every audio clip in FL Studio has some basic parameters which can be changed without the need for any kind of plugin. These include pitch, speed, reverse, and fade in/out. However, if that doesn't do it for you, FL Studio comes shipped with an unbelievable plugin called Edison, that is simply amazing. It is by far the best audio-editing suite I have ever worked in. Edison can be used inside other DAWs, but its integration into FL Studio is seamless, which it aught to be, since they're both made by Image-Line. All that to be said, FL Studio is, in my opinion, one of the best DAWs there is. However, that does not mean it is the best for everyone, but I think it is the best for more people than any other DAW.
Powerful, Flexible
By far my favorite choice of DAW. I ran ableton for a couple years and while it did a lot and was sufficient, when i first got my hands on FL a couple months ago it blew up how I once went about my workflow. The layout is much more complex than any other DAW's, but once you get the hang of it you really see the advantages it provides. The stock synths and effects are much better than anything Ableton comes with, and the helpful, direct support from Image Line is awesome. I can't wait for the Beta to be officially released on Mac!
argh, but 12, if you've been with them since 1, 12 is a headache
Wobblez
My main program of choice for writing my harsh digital drums and for all my non-analog synth sounds.
This is the best DAW there ever was.
This is the best DAW out there for producers who work fast.
Probably one of the best starting DAWs out there!!
There is nothing this DAW cant do, but some functions are inferior to DAWs like ableton. And some of its stock plugins could be better. For example a better and easier EQ and Compressor.
Good Daw, use occasionally
Nice Daw, but I don't feel it as much as FL11, mostly due to the skinning to be perfectly honest.
me neither, I went back to 11 in about 48 hours
1st DAW I EVER USED for EDM
My first DAW, it's for me the best to begin in EDM scene or Hip-hop thanks to the "pattern" system whichis very practise to compose a beat.
YYYEEEEAAA
a very good program to produce in a different way. is very good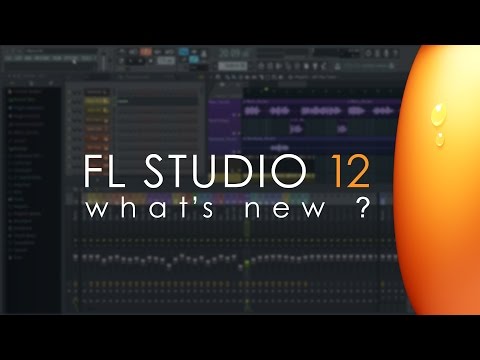 FL Studio 12 | What's New?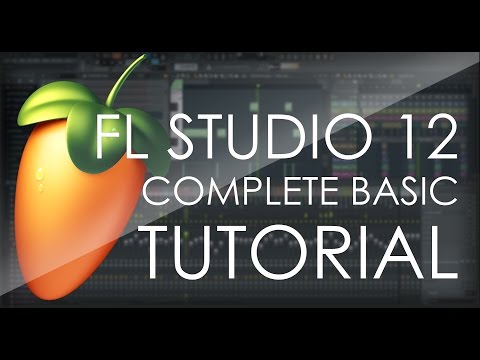 FL Studio 12 COMPLETE Basic Tutorial
Description
FL Studio (until 2003 known as FruityLoops) is a digital audio workstation developed by the Belgian company Image-Line. FL Studio features a graphical user interface based on a pattern-based music sequencer. The program is available in four different editions for Microsoft Windows and macOS, including Fruity Edition, Producer Edition, Signature Bundle, and All Plugins Bundle. Image-Line offers lifetime free updates to the program, which means customers receive all future updates of the software for free after one time purchase. Image-Line also develops FL Studio Mobile for iPod Touch, iPhone, iPad and Android devices. (Taken from Wikipedia)