The TRAKTOR Series from Native Instruments has blossomed from a basic digital vinyl platform, into a beautifully engineered, high-performance DJ control system. Adding to this thriving series, Native Instruments introduces the TRAKTOR KONTROL D2 D... read more
CHECK PRICE ON
Recommend Related Items & Pairings
This is where you can recommend to readers an alternative - or gear that goes with - Native Instruments Traktor Kontrol D2. What gear sounds similar, is less expensive, higher-end or boutique, etc.?
ADD YOUR RECOMMENDATION
Reviews
Trusted musician and artist reviews for Native Instruments Traktor Kontrol D2
5.0
Based on 4 Reviews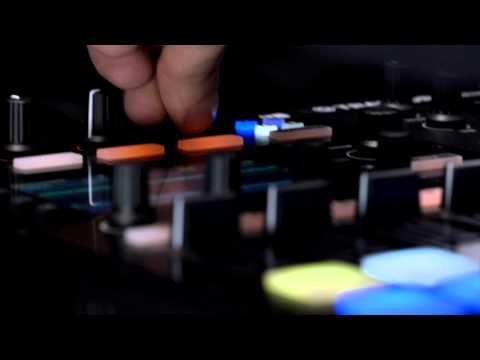 A first look at mixing with Stems | Native Instruments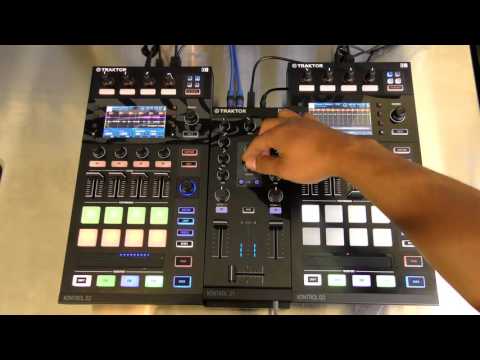 Native Instruments Traktor Kontrol D2 Review & Demo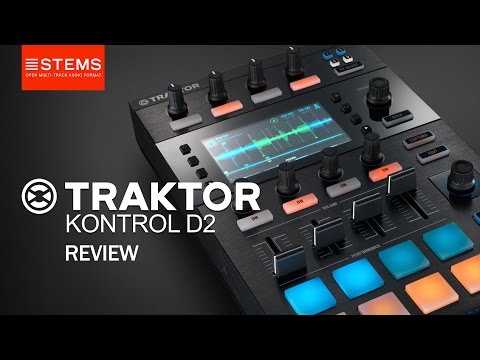 Traktor Kontrol D2 Controller Review - All DJ's need to get into Traktor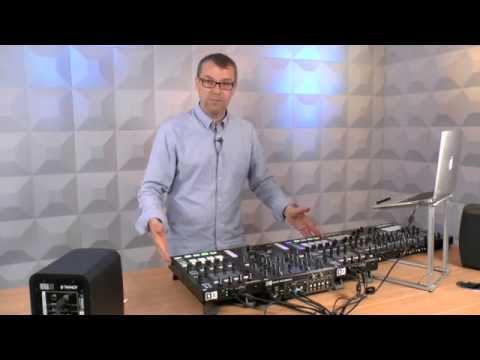 Traktor Kontrol D2 Review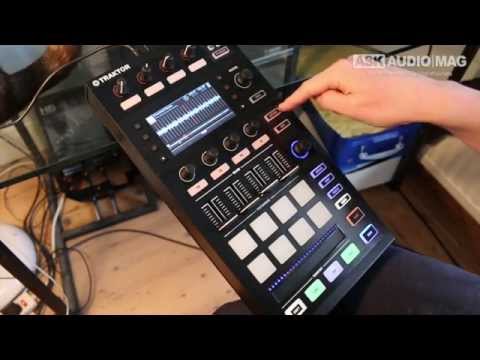 Native Instruments Traktor D2 Overview
Description
The TRAKTOR Series from Native Instruments has blossomed from a basic digital vinyl platform, into a beautifully engineered, high-performance DJ control system. Adding to this thriving series, Native Instruments introduces the TRAKTOR KONTROL D2 DJ Controller, a portable, touch-and-seek deck controller designed for cutting-edge performance with TRAKTOR PRO 2 software.
With its integrated full-color display and touch-sensitive controller, the KONTROL D2 delivers a responsive workflow for the uncompromising DJ. It's both lightweight and portable, just combine two D2s and a DJ mixer to set-up a cutting-edge club rig in minutes. The high-res display puts TRAKTOR software in plain sight, right before your eyes, while the touch-sensitive performance pads, faders, and knobs unleash your wildest creativity.
Full-Color Display
The high-res display on the D2 brings your music to life in living color. Browse tracks, effects, and adjust filter values directly on the hardware. Your workflow is never interrupted – visually fine-tune and set beatgrids on a running track as it is appears on the display. The D2 keeps your focus on the music – not on your laptop.
A New Way to Play
Imagine workflow as effortless as instinct. Touch-sensitive knobs and faders activate TRAKTOR views and functions on an ultra-crisp full-color display, keeping you in the moment – and connected with your crowd. Cue, nudge, or get creative controlling effects and loop sizes – the D2's LED-guided touch strip lets you get physical.
Live Remixing and Beyond
Touch-responsive Remix Deck controls unlock the door to creativity – and your signature sound. Intuitively mix in sounds with 4+4 channel Remix Deck faders. Plus, live-capture and trigger your own samples and loops using the 8 color-coded performance pads.
Or explore mixing with Stems – an open file format coming soon that introduces multi-channel mixing with different musical elements of a track. TRAKTOR KONTROL D2 is Stem-ready – among the first DJ controllers of its kind to offer mixing possibilities with the very DNA of your music.
Built for the Road
Pack-up and set-up in no time. TRAKTOR KONTROL D2 was designed for enhanced deck control while on the road. The compact, rugged, and lightweight build makes the D2 ideal for heavy touring – and your busy schedule.
Rubber-padded foldable feet raise the D2 to standard mixer height, or at an angle for performance comfort. And additional USB ports on the rear panel plus an included power supply splitter cable let you chain two units together quickly and easily when hustling from gig to gig.
Specifications
Portable, pro TRAKTOR performance deck
Stunning high-res display keeps focus away from the laptop
Touch-sensitive controls trigger pop-up views and panels
Adjust grids on the fly with the Beatgrid View when a track needs fine tuning
Instantly access and explore your music collection right from the D2 in Browse View
All FX chain parameters show instantly when the FX panel is triggered by an FX knob
Simultaneously view and mix with all four parts of a Stem file as waveforms
Color-coded Remix Sets samples and loops are visible from the display in Remix View
Freeze View instantly slices a track for deconstructing on the fly with performance pads
Pop-up panels, monitor and tweak track parameters like BPM, key, and filter instantly