18-CHANNEL PERFORMANCE MIXER WITH STEP-SEQUENCED FX, TRANSPORT, AND TEMPO CONTROL
The MX-1 Mix Performer brings together your synths, drum machines, loops, DAW tracks, and more into a single performance-optimized mixing instrument. Combinin... read more
CHECK PRICE ON
Incredibly fun, super flexible, and addicting
I spent a lot of time debating whether or not the MX-1 was worth it, or whether it fit a real purpose in my set up. I purchased it rather impulsively and have never looked back.
I love this mixer, and it now is truly the centerpiece of my live and studio set ups. Everyone in audio knows there is something about getting your hands on a mixer that is undeniably satisfying. I was happy to find that the MX-1 provides that and so much more. From the digital/analog split flexibility, to variety of I/Os which can handle the majority of what a modern production studios will have to offer.
But that's still just the beginning. The MX-1's effects section allows control of parameters on all 16ch. Individually, as well as a master effects section for the main mix. Filter, Delay, Flanger, Bit Crush, Scatter and Roll are all perfectly adjusted and ready to lock into tempo to provide great sounding effects almost too easily. In the mixer section, each channel follows the simple yet flexable scheme featuring tone/filter knob and [BFX] and [MFX] to engage/disengage processing. A [Select] button allows individual, or grouped control of Gain, Panning, and other channel settings. I haven't even started to talk about its DAW compatability or External mixing ability......
I could keep going but I think I'm going to take a break and play with it for a while. Wow.
This is a great review, thanks so much for sharing your thoughts! :)
Great mixer with neat features.
Bought this when I was in my Aira phase and it worked great with all the Aira stuff hooked up. The effects make this a great performance mixer...only I seldom perform hehe so while I could stutter my beats and dream of being on the stage I found I didn't have enough hands to do everything I wanted to. I also never really set it up to be recorded for very long but I like to know its there should I decide to go back to it! It really is a great mixer and so much more!
The most innovative controller of 2015
Built in sequencer. 18 mappable channels. AIRA gear all connects via USB. ANY other audio gear can be an (global FX capable) input and sync'd by MX-1 with a MIDI cable or USB. Ties AIRA together into a true performance mixer. I already called my TR8 "revolutionary," but that's the only word for the MX1 that exists: REVOLUTIONARY.
Huge Potential
I am very impressed by the versatility of the MX-1. Being able to tie my DAW seamlessly to the rest of my AIRA gear and pretty much any instrument with an audio output is allowing my performance and production to take great strides. With all the onboard effects and functions, it does almost everything I would want a mixer to do. The only thing I would like from this device that it doesn't deliver is a three-band EQ, but the existing EQ functionality is efficient and sufficient enough. Otherwise, a very powerful tool that has become the hub of my rig.
Really a lot of fun to use
Great performance mixer i use it with my Roland AIRA gear and Roland Boutique Synths.
digital mixer
great for live performance, 18 inputs, but only 6 of them are analog
5 of 5
Wow this system can completely replace loads of hardware to software inputs and outputs. And it got a boat load of features even mastering. A must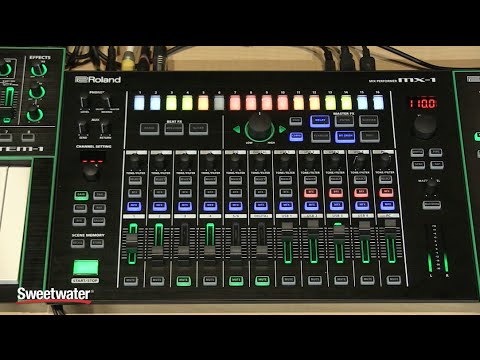 Roland AIRA MX-1 Mix Performer Demo by Sweetwater Sound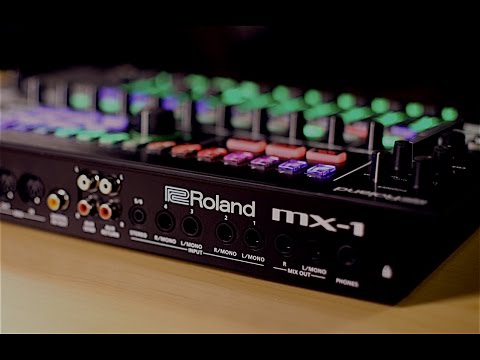 Roland AIRA MX-1 Mix Performer Demo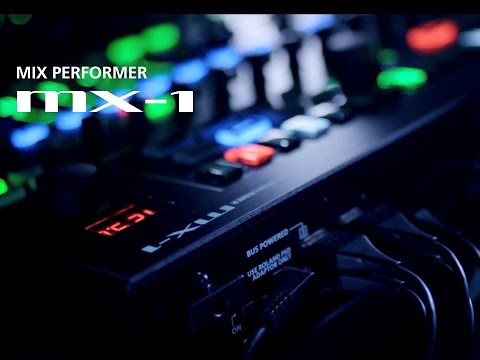 AIRA - MX-1 Mix Performer
Roland AIRA MX-1 Mix Performer In-Depth Effects Demonstration & Audio Samples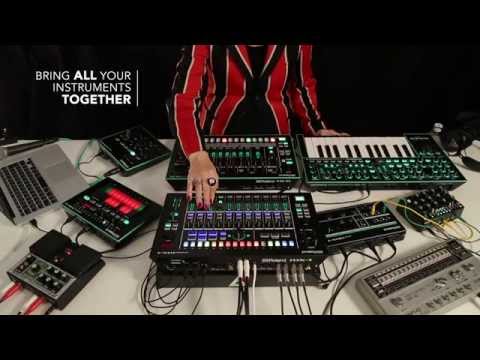 AIRA Start - MX-1 (a short tutorial)
Description
18-CHANNEL PERFORMANCE MIXER WITH STEP-SEQUENCED FX, TRANSPORT, AND TEMPO CONTROL
The MX-1 Mix Performer brings together your synths, drum machines, loops, DAW tracks, and more into a single performance-optimized mixing instrument. Combining elements of a mixer, control surface, audio interface, and step-based effector, the MX-1 is designed to be the nerve center of your electronic music rig. It's a mixer you can play – and so much more.
18 channel performance mixer with step-sequenced FX, transport, and tempo control
Three kinds of step-sequenced Beat FX (Filter, Side Chain, Slicer) with TR-style buttons
Six kinds of Master FX (48 variations) with large performance control knob
Beat FX and Master FX can be applied to any or all inputs; Beat FX are per channel
Combi mode rhythmically alternates the Master FX using the step-sequencer
Four AIRA Link USB ports support audio, MIDI, sync, and bus power (on Port 3) for AIRA gear
Mix mode provides six analog, one digital (stereo), four AIRA (stereo) , and two PC channels through mixer and FX