CHECK PRICE ON
AS FEATURED IN
Recommend Related Items & Pairings
This is where you can recommend to readers an alternative - or gear that goes with - Fulltone FatBoost V-1 Pedal. What gear sounds similar, is less expensive, higher-end or boutique, etc.?
ADD YOUR RECOMMENDATION
Can't live without it
Absolutely love this pedal. I use it as a first stage overdrive for a slightly gritty clean tone. Gets my non-master volume tube amps to that wonderful point of breakup.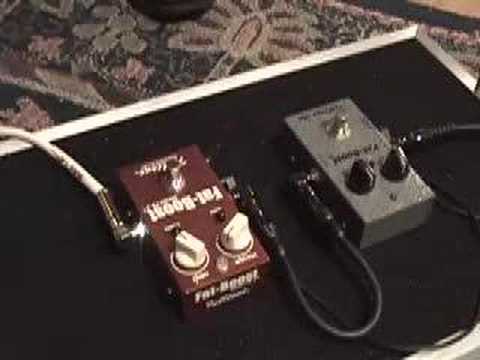 Fulltone FAT BOOST vs Fat Boost II 2 guitar pedal shootout
Popular Boost Effects Pedals