Reviews
Trusted musician and artist reviews for JHS Pedals Prestige Buffer/Booster
4.5
Based on 3 Reviews
Fun
love this pedal, boosts my sound and helps tone control
NECESSITY
This pedal is pivotal to my sound. I received it as a Christmas present from my parents and since then I haven't plugged into an amp without it. At 9 o'clock, the pedal's buffer setting is in full effect. This resurrects all signal lost through pedals and cables, and can brighten your tone to the point where it sounds like you're playing with new strings. I am yet to mess around with the "boost" and "drive" sectors of this single-knobbed machine, simply because the buffer is such a subtle, yet crucial setting for myself.
Amazing Booster/Enhancer
For the longest time I have used my Orange Rocker 30 on the Natural channel, which has no EQ, but with all of the pedal I use, I was not happy with my clean tone because of the sheer jump in volume when turning my overdrive pedals On/Off. So, I switched to the Dirty channel, cranked the master volume and used the gain as a volume knob instead. Now, I am about to use the 3 band EQ, which really helped my clean tone. I ended up setting my pedals so that the overdrive volume was the same as my clean volume. However, something was still missing. Before, I was using a $40 Garland Guitars Tweed boost, that was flat and dead sounding. However, once purchasing the JHS Prestige my tone has come to life. The Prestige is an extremely usable one knob buffer/Booster/Overdrive pedal, similar to that of the Xotic EP booster but without the harshness. I have the Prestige on at all times. It gives me a crystal clean clean tone, while improving my overdrive pedals. I have the pedal set just before it starts to break up so I have a nice full signal running into my Strymon Pedals and my amp.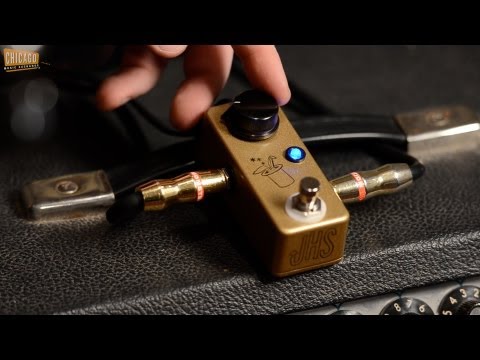 JHS Prestige Demo Feat. JHS Owner (J)osh (H)eath (S)cott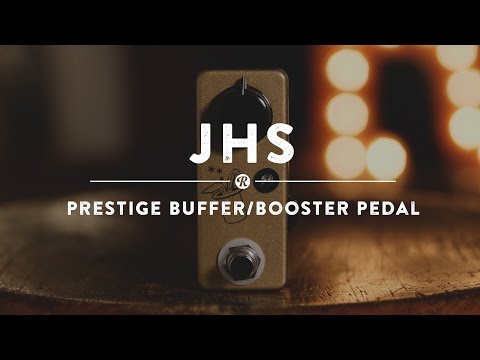 JHS Prestige Buffer Booster Pedal | Reverb Demo Video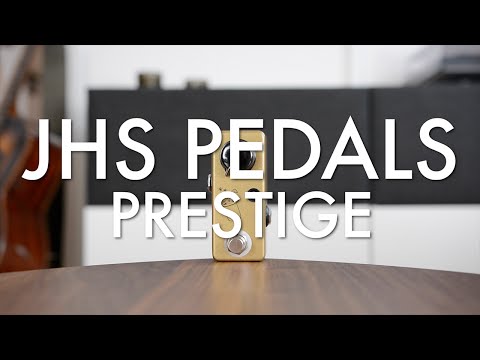 JHS Pedals Prestige (demo)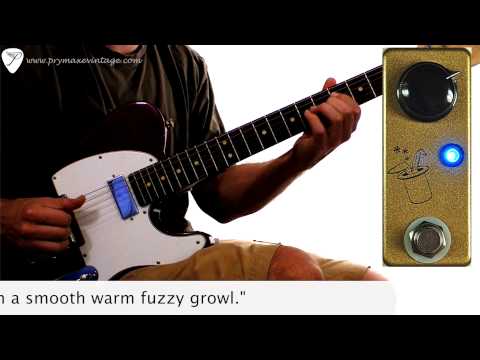 JHS Prestige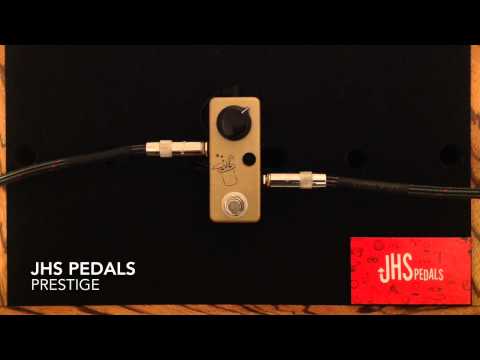 JHS Pedals Prestige