Recommend Related Items & Pairings
This is where you can recommend to readers an alternative - or gear that goes with - Gibson J-50 Jumbo. What gear sounds similar, is less expensive, higher-end or boutique, etc.?
ADD YOUR RECOMMENDATION
* Product prices and availability are updated by Equipboard every 24hrs and are subject to change. Equipboard may receive compensation for purchases made at participating retailers linked on this site. This compensation does not affect what products or prices are displayed, or the order of prices listed. Learn more here.
Great acoustic guitar.
This is a classic, does everything great-except have a cutaway. Stays in tune, loud, dynamic, easy to play, light, comfortable-a classic.
The Greatest Full-Size Dreadnought Ever
I got mine in 2007. It was one of Gibson's reissue models, and apparently it was one of the last years that they made the J-50. It had a beautiful sitka spruce top with mahogany back and sides (I loved to stick my nose in the soundhole and breathe in that delicious smells...it constantly smelled like freshly cut wood), and an LR Baggs internal mic system. The volume knob was just inside the soundhole, which is great because I HATE when guitar companies cut holes in the sides of their acoustics to put all the knobs and other fiddly bits and show off how cool their technology looks. It came with Grover enclosed tuners as well, and sounded perfect from Day 1. I got mine hours after it was delivered to the store from Bozeman, Montana, and it was like they'd set it up before shipping. It came with a nice "Gibson Acoustic" case for a total of $2000.
As far as sound, it's exactly what you'd expect from a high-end Gibson acoustic. A nice full sound when strumming (and with very balanced sound, from a full bottom end to a crisp and clear high end), beautiful clarity when fingerpicking. It also sounded really good when plugged in.
Sadly I sold mine when I got divorced. I still daydream about finding it online and buying it back. I'll tell you this, though. If you find one of these, grab it. I guarantee you won't be sorry.
Classic J-50 looks and tonal dynamics, ideal for any style of music including country western, bluegrass, folk, and blues.
The classic Gibson J-50, with Sitka spruce top and mahogany back and sides highlighted with the J-50's antique natural finish complemented by a distinctive 1950's style tortoise pickguard. Top Wood Species: Sitka Spruce Pieces: 2 Grade: AA Binding: 4 ply top
Back Wood Species: Mahogany Pieces: 2 Binding: 1 ply Weight Average Weight (body only): 1.025 kg /2.26 lbs
Materials Used Glue: Franklin Titebond 50
Tonal, Resonant, and/or Technical Effect: Radiused top with scalloped bracing for projection and resonance
Body Contour Carve: Radiused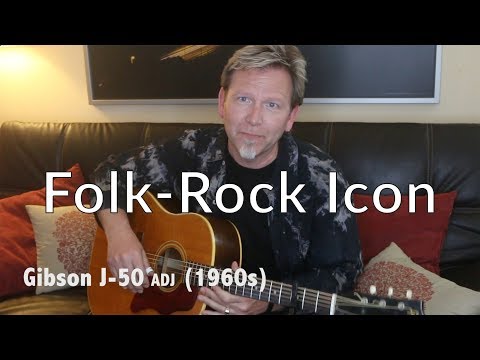 GIBSON J-50 - Folk-Rock Icon - Guitar Discoveries #1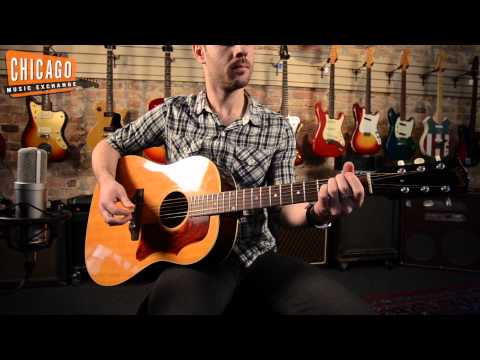 1969 Gibson J-50 Acoustic Guitar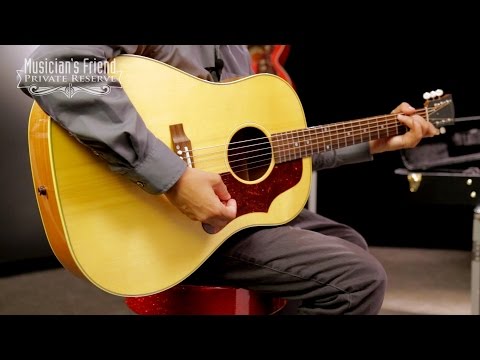 Gibson J-50 VOS Antique Wide X Acoustic-Electric Guitar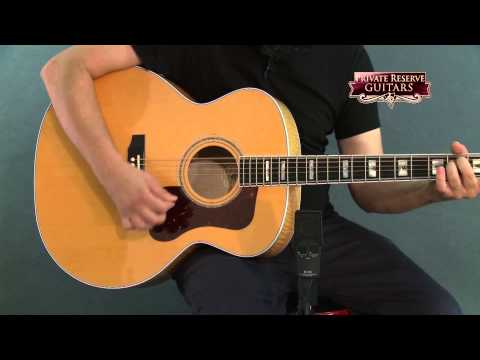 Guild F-50 Jumbo Acoustic Guitar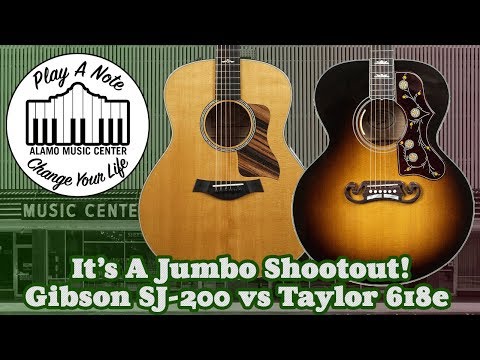 Gibson SJ 200 vs Taylor 618e - It's A Jumbo Shootout! - Acoustic Guitar Comparison - New For 2019
Popular Steel-string Acoustic Guitars