Recommend Related Items & Pairings
This is where you can recommend to readers an alternative - or gear that goes with - Martin 00-18 Acoustic Guitar. What gear sounds similar, is less expensive, higher-end or boutique, etc.?
ADD YOUR RECOMMENDATION
* Product prices and availability are updated by Equipboard every 24hrs and are subject to change. Equipboard may receive compensation for purchases made at participating retailers linked on this site. This compensation does not affect what products or prices are displayed, or the order of prices listed. Learn more here.
Brilliant big sound in a small body.
Love the way this thing feels and sounds. Perfect writing and recording guitar.
Excellent small-bodied acoustic
Excellent tone as you'd expect. More feedback resistant than its dreadnought counterpart when it comes to live use. Wonderful songwriting tool.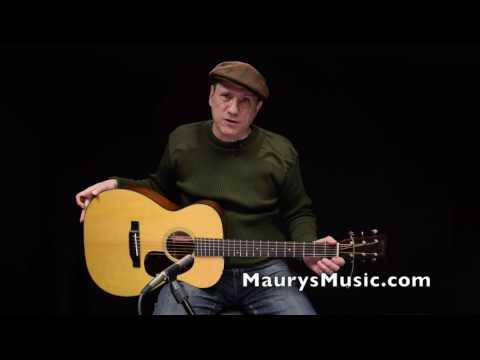 The Martin 00-18 at Maury's Music
Popular Steel-string Acoustic Guitars