Reviews
Trusted musician and artist reviews for Dunlop Dallas Arbiter Fuzz Face
4.5
Based on 7 Reviews
Not the biggest fan.
I have used a number of different Arbiter Fuzz Faces with silicon and germanium transistors from different eras. I am more of a Vox or Solasound mk 1.5 tonebender guy when it comes to dual transistor fuzzes that react to your guitar's volume and tone control settings. The fuzz face gets lost in a mix very easily and you have to be really careful how you set your amp for ideal tones, especially a marshall. If I am going to use fuzz face parts values I think it sounds best with a mullard or newmarket germaium transistor mixed with a modern, low HFE, silicon bipolar transistor. I also built a fuzz face variant that sports 2 very low gain silicons that just sounds amazing. Great ix of warmth and clarity compared to an old Arbiter. The old ones (even silicon bc108 or 109 equipped models) are very inconsistent as the transistors are not usually well matched or correctly biased fr optimum tone. In vintage fuzzes, Solasound/Coloursound put a lot more care into putting their shit together.
my homemade dallas arbiter bc108c fuzz face
I know im reviewing a homemade clonebut I made it to the same specs as the original only I used bc108c silicon transistors and I think its sounds amazing. I know people talk about transistors all the time when they discuss their fav fuzzes but ive found that choosing the right battary is as important when your trying to get a good sound out of it I would always recommend Duracell batts all the way. I dont know if its due to the minimum parts desgin of the circuit or what, but ive found that the battary can be the differance between a fuzz face youll love and one you just think is a dud..I dont know if thats true of modern jim dunlop ones as I only ever used old and homemade ones based on the old arbiter desgins.pnp & npn but I wanted to share here what ive fouund.Iits a great pedal that gives you jimi type sounds but the batts can make the differance between Hendrix tone and that horrable note decay hell you can sometimes experience.
you are so right about the battery in vintage fuzz circuits, they want less than 8 volts... I built my silicn fuzzface with lower HFE transistors and some tweaked cap and resistor values to smooth it out when it runs on a wall wart as I was touring when I built it and wanted to keep my hassle factor low... in the studio I prefer vintage fuzz on a carbon-zinc battery with a bit of play on it to soften things up, even in germanium fuzzes
Its just a theory really but i was thinking a bit about this and I was wondering if it has something to do in part with the carbon resistors liking a carbon-zinc source more then alkali ..I know most vintage fuzz faces use carbon resistors while a lot of modern ones like metal film resistors, its probably just due to it being minimum parts circuitry, but its something I was thinking about..I try to just use the duracells in my fuzz faces.ive got a ac176 npn germanium and a ac128 pnp germanium as well as the bc108c I reviewed here and they all like the duracells best.
1y
about 1 year ago
edited 9 months ago
not bad
Its the reissue but still a great fuzz pedal
Great pedal, very versatile but hard to use.
The Fuzz Face is legendary but not always extremely easy to use. It is reactive to your volume knob but has a moment when it goes from crunchy to clean. I have it beside my pedal board enabling me to change knobs with my feet which makes it even more versatile. I have it at the front of my chain which is important, it will dominate all your pedals, which is not necessarily bad...
Pretty good.
I borrowed one of these for my album. Lots of fun.
Does its job well
Perfect pedal to get Pre Dark Side Of The Moon David Gilmour Sound and Jimi Hendrix Sound
Fantastic!
I own a late 90s, without the mouth. I think it's one of the best modern ones. Despite its Germanium transistors, it's very stable and works really well with humbuckers.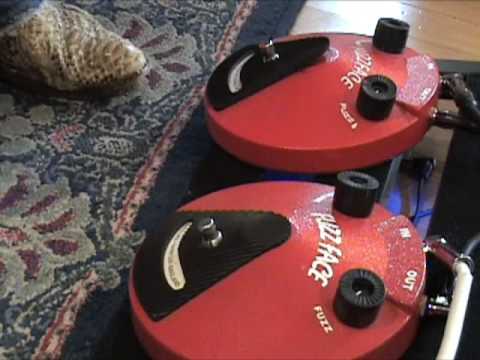 Fuzzface SHOOTOUT Dunlop era Dallas Arbiter vs current version Les Paul & Blues Jr amp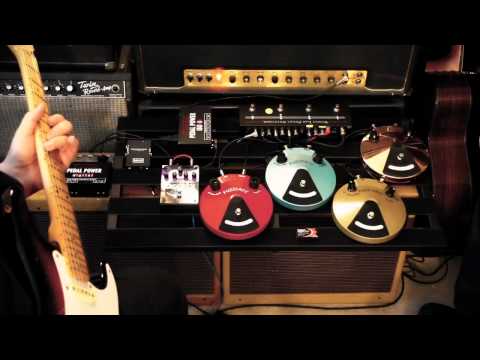 Dunlop Fuzz Face Shoot Out w/ Jeorge Tripps & James Santiago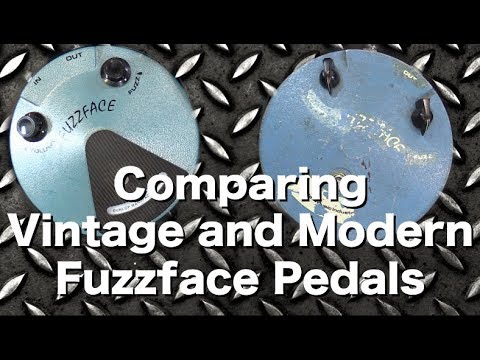 Vintage Vs Modern Fuzz face Pedals... is there a difference?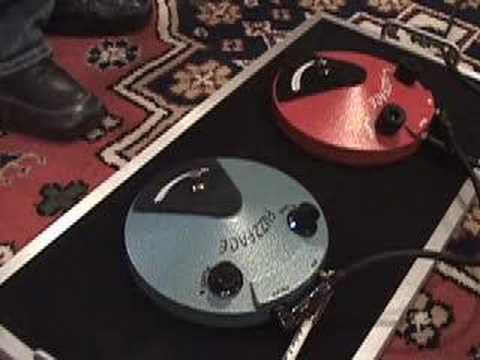 dunlop fuzzface shootout dallas arbiter hendrix pedal vx reg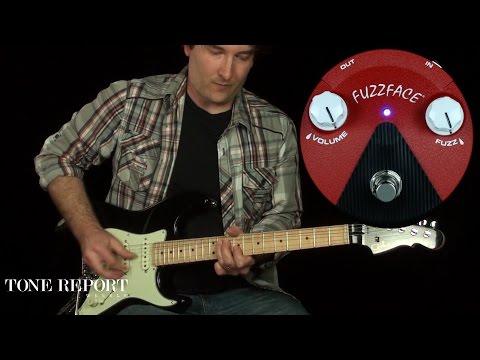 Dunlop Band of Gypsys Fuzz Face Mini