Dunlop Jim CBM95 Cry Baby Mini Wah
Don't let its small size fool you—the CBM95 Cry Baby Mini Wah doesn't skimp on tone or usability. It comes equipped with the legendary Fasel inductor, a full sweep range, and three internally adjustable voicings—Low, Vintage, and GCB95. At half th... read more
CHECK PRICE ON
Reviews
Trusted musician and artist reviews for Jim Dunlop CBM95 Cry Baby Mini Wah
4.5
Based on 16 Reviews
My 1st wah pedal
This is my first ever wah pedal. It sounds great, it's super sturdy, takes an internal 9v battery and its tiny! Looking at the inside it seems to be wired in True Bypass. Consumption at 0.9 ma should give very long operation time on a 9V battery. I like the middle voicing, not too dark, not too bright, probably not messing with that any more. The footswitch was very crackly and rusty and hard to press, not giving much feedback on my foot, but nothing a little spray of good'old WD40 wouldn't fix right away. Included is an allen wrench to adjust drag. Loving it!
3y
almost 3 years ago
edited about 2 years ago
its a tiny crybaby
I tend to repfer voxes ins tock, affordable wahs, but this guy was so small and cute I decided to buy it.... it sounds like a big crybaby. I am not the best wah wah player but I can say I am no worse at wah wah on a small treadle versus a full size one. These are spit cheap and worth the investment if you're building a small pedalboard. I got this because it was my only pedal on the floor besides my midi controller and I wanted it to pack up into a guitar case. More mid-forward then the Hendrix wah, more conventional sounding then a morley but not as aggressive and mid-forward as the V847 I used to have. Totally passable. I'll bet every other crybaby is better, but not smaller or cheaper ;-)
I couldn't seem to get this thing to work for me due to the tiny size. After finding the voicing switch i got a sound I liked but I just never managed to wah effortlessly n this little fella. In the market for a full size wah that has that Cream sound.... I know, tall order.
Sturdy, versatile and good sounding
IMO it sounds just as the original one but this is half the size and weight... so it's definitely recommended if you want to fit a wah in your pedalboard. It also has a switch that lets you choose between 3 dfferent frequency ranges (Low, Mid, High of course...). I find this feature very useful and cool but consider that the switch is placed inside the pedal, so it's more about choosing the setting you prefer then stick with that unless you want to unscrew and open the pedal every time. I guess a lot of players used to classic wahs will find it too small and not so easy to control with your foot... I'll be honest about this: I bought it just to use it on a couple songs but I really suck at playing with ANY wah, so I can't really judge!
Need a Wah just 'Cus?
If you're looking for a wah pedal that gives you wah and don't want to spend a ton of money and tie up a fifth of your pedal board, this thing is perfect.
Literally no frills. It has decent sweep and the smaller size is actually pretty easy to get used to. Seems nearly indestructible.
I almost want to give it 3 stars because it doesn't have an LED to indicate that it is on. What year is it? Must we continue to live as savages?
Dunlop CBM 95 mini wah
No compromise for the tone-Fasel inductor, full sweep range and three internally adjustable switches. True-Bypass!This wah is perfect for crowded pedalboards!
Nice sound but switch hard
it s not so easy to put on the effect with the switch.
Tiny!
I'm not a big fan of wah pedals. I own one because me and my band have a couple of songs where I use it. It's kind of hard to controle due to the size, but it saves a lot of space on your pedalboard!
2y
over 2 years ago
edited 8 months ago
True bypass...
I always wanted a Vox, but I learned about the hardwire bypass on Vox wahs, so I went with this one. I am using the "L" setting, which emulates Vox wah pedal. Plus it is compact and true bypass.
Great Wah in a small package
Honestly just a great relatively cheap wah that has a fantastic sweep and is the perfect size for smaller pedalboards. Nothing more to say, great pedal.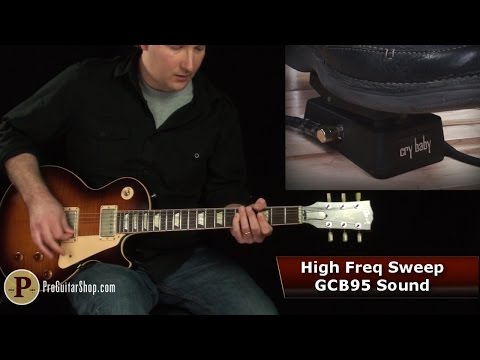 Dunlop Cry Baby Mini Wah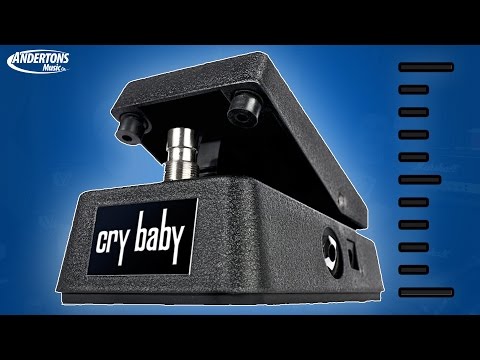 Jim Dunlop Mini Crybaby Wah Demo - Honey I Shrunk the Wah!
Jim Dunlop Crybaby Mini Wah Review
Meet The Cry Baby® Mini Wah
Dunlop Cry Baby Mini Wah Overview
Description
Don't let its small size fool you—the CBM95 Cry Baby Mini Wah doesn't skimp on tone or usability. It comes equipped with the legendary Fasel inductor, a full sweep range, and three internally adjustable voicings—Low, Vintage, and GCB95. At half the size of a standard Cry Baby pedal, the CBM95 is perfect wherever space comes at a premium, such as on a travel board. To top it off, this pedal features true bypass switching and high quality hardware so that it can take a beating on the road. Save precious space without sacrificing tone and put a Cry Baby Mini Wah on your pedalboard.
Specifications
Half the size of a standard Cry Baby pedal"perfect for mini boards
Three internally adjustable voicings"Low, Vintage, and GCB95 (modern)
Full sweep range
True bypass switching
Popular Wah & Filter Effects Pedals