This compact pedal provides a digital delay effect with outstanding quality equivalent to that of a dedicated rackmount delay unit, all with simple stompbox-style control. read more
THERE IS A NEWER VERSION OF THIS ITEM:
CHECK PRICE ON
A must buy pedal.
very useful pedal. 100% needed for your pedal board. The effect level option will determine how loud the delay is, while the feed back option will determine how long the delay goes on for. the delay time will determine how long it takes for the delay to take place. there are four "modes" on the pedal. there are three choices between the milliseconds, 50ml, 200ml and 800ml. there is also a mode called HOLD. This will keep a note, chord or anything else repeating for as long as you want. And thats about it. A MUST BUY
Such a great and reliable pedal! I'll keep mine forever and ever and ever (delay) haha
fantastic performance at 800 mt
The first and only delay I've ever owned
I've tried some others, but I've always been happy with this one. Easy to use, it does all the delay types I've ever needed. If you need reverse, loops, shimmer, modulations....this is not your tool. This just makes a great replica of your signal and repeats it as fast and as long as you want it with excellent sonic quality. More than enough for me.
4y
about 4 years ago
edited over 2 years ago
Look no further than DD-3
There are tons of delays on the market these days but only one with outstanding tone, simplicity, durability and decent price. This is of course Boss DD-3. It's been on countless pedalboards, records, gigs and discussed'n'tested everywhere. I have two DD-3s - one with the long chip from 1988 (Japan), the other one from >2010 era. Old DD-3s with mentioned long chip sound much warmer and pristine; a digital delay with analog characteristics, so if you are willing to experiment then find 1986-1990 DD-3 with Blue Label from Japan. Of course I am not saying that newer DD-3 are bad; quite the contrary - still great units!
One of my first pedals. Shame it does not have tap tempo possibilities.
One of the widely used digital delays in the market. Never had a problem with it, never went down. A decent digital delay which does what it can do. Only little dissapointment, it can never be controlled through a tap tempo which makes it really difficult to find the exact tempo you want from the D.TIME knob. I have it for more than years now, although it was just staying in the box for a lot of time. Now it's back on my pedalboard again.
Nice delay
Despite of being digital, you can totally get some organic repetitions. Going from a metalic reverb sort of sound to a 800 ms delay, it gives a wide range to explore. Also, the HOLD function is very useful when creating some artificial repetitions.
My favourite sounding delay!
I bought this for guitar - though as I am almost exclusively a bass player these days, and none of the mixers at the small gigs I play have much options for vocal effects - I have been using it for my vocals. As far as durability goes - it's Boss. It's been to hundreds of gigs and it's 10 years older than me. It's got some mojo, man.
True Legend
Hey! Hey! My! My! DD3 will never die! I always have mine with me!
Great for slap back
I use it only as a slap back delay on my board, and it does a good job doing that.
Simple and Fun
Only con I can think of is a lack of a tap-tempo, which you can find on more evolved versions. Though I use this on a number of tracks and love it.
Great warm digital delay
Like the sound of the delay as is clear as digital must be but quite warm as the analog delays obviously not the same but have the perfect balance in between if you need a pedal wich you can gig and make lots of sounds. Also 800ms of delay is more than enough and the hold feature is really useful as a micro loop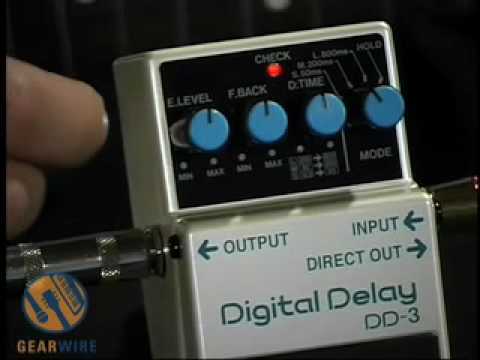 Boss DD-3 Digital Delay: Stompbox Walkthrough Video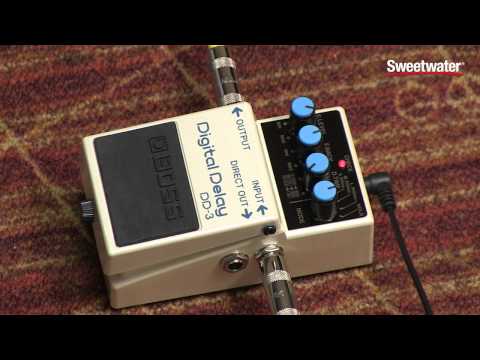 BOSS DD-3 Digital Delay Pedal Review - Sweetwater Sound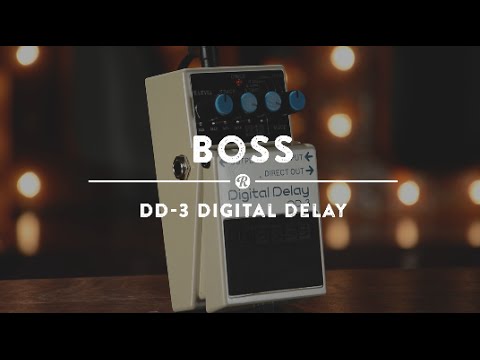 Boss DD-3 Digital Delay | Reverb Demo Video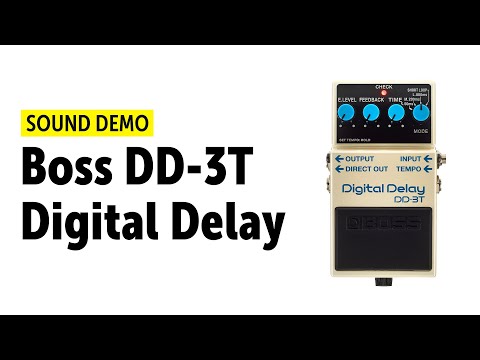 Boss DD-3T Digital Delay - Sound Demo (no talking)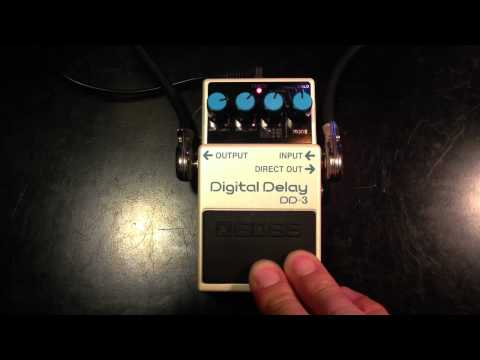 Boss DD-3 Digital Delay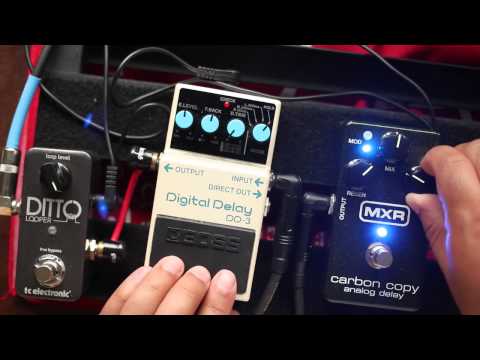 Analog vs. Digital Delay (Oscillation and Hold)
Description
This compact pedal provides a digital delay effect with outstanding quality equivalent to that of a dedicated rackmount delay unit, all with simple stompbox-style control.
Popular Delay & Reverb Effects Pedals