* Product prices and availability are updated by Equipboard every 24hrs and are subject to change. Equipboard may receive compensation for purchases made at participating retailers linked on this site. This compensation does not affect what products or prices are displayed, or the order of prices listed. Learn more here.
Reviews
Trusted musician and artist reviews for Dunlop GCB95 Cry Baby Wah Wah
4.5
Based on 90 Reviews
standard reliable wah pedal
I have only ever owned one wah wah pedal and that is because I have only ever needed one wah wah pedal! That pedal is this pedal! No extra buttons or anything like it just normal wah wah. if you are looking for a standard reliable wah pedal this is the one for you!
it sounds good, but not a wide sound arc
Mi first pedal ever
It is great to experiment with this effect because you can give much more expresivity to your playing but it has a problem because it cuts the highs when it is off.
A true rock classic every guitar player should have.
If you play the real thing-the Dunlop Original Cry Baby wah pedal-you get the real sound. The heavy die-cast steel construction of this classic effect can take all the stompin' you've got in you. Totally smooth, silent, consistent, and easy to control. Made in the USA. Uses optional ECB-003 power supply.
ye
alright, more of a punk player myself, fun to use sometimes tho
They're the standard that wahs are judged by.
I've been using Cry Baby Wah's since I first start playing the guitar many years ago.
Standard staple of the fx chain
Easy to use and durable. I've had this one for 25 years..no longer actually. I use to for expression and subtle "crying" and also for percussive chunking and accents.
I use this mainly nowadays to get more ambient textures out of my amp than anything else but when I first got it I used it for a lot of reggae and I can't imagine not having one.
great started wah
iThis is it. One of the classic guitar pedals that started it all. The Dunlop Original Cry Baby Wah Wah Pedal is arguably one the most famous of Dunlop pedals with wah being one of most famous effects of all time. This iteration of the legendary Cry Baby Wah remains true to the orginal Thomas Organ design from 1966. Let's see how it holds up to the test of time in our Dunlop Original Cry Baby Wah Wah pedal review. Want to know what a Cry Baby wah pedal sounds like? Go check out Voodoo Child (Slight Return) by Jimi Hendrix and Eric Clapton's solo at the end of White Room by Cream. These are just a couple of the famous performances that o we their existence to the sound of the Cry Baby.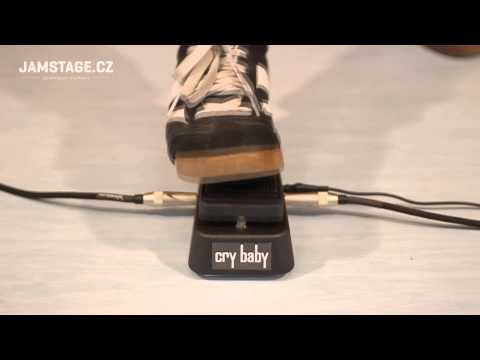 Dunlop GCB95 Crybaby Wah (Aivn)
Jim Dunlop GCB95 Original Crybaby Wah Review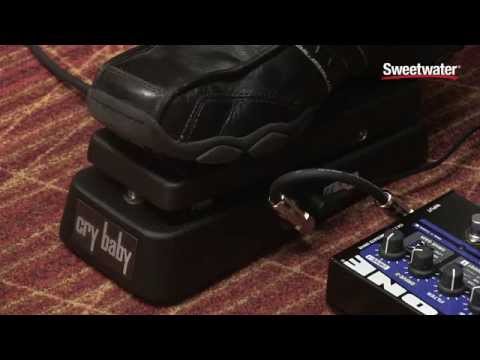 Dunlop GCB95 Crybaby Wah Pedal Review by Sweetwater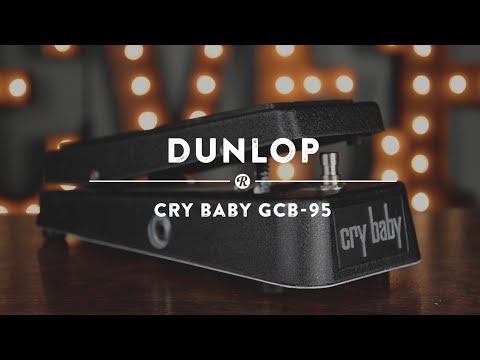 Dunlop Cry Baby GCB-95 | Reverb Demo Video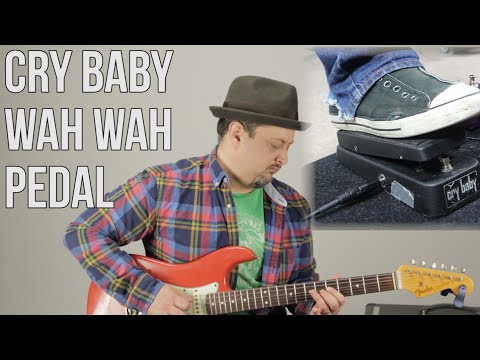 Cry Baby Wah Wah Pedal Demo and Review by Marty Schwartz