Steve Vai's killer wah-soaked tones are almost as revered as his virtuosic playing. The Morley 20/20 Bad Horsie Wah packs this signature effect into a pedalboard-friendly version. And we do mean pedalboard-friendly — it's a fraction of the size of... read more
CHECK PRICE ON
Morley 20/20s - This series desperately needs improvement
I tried the Morley 20/20 Bad Horsie twice. Not going to try the Mini e.g. 20/20 Series any more.
Sooooooooo noisy and always trouble with engaging disengaging, meh!
Tonewise it is good but the old (classic) Version does better. I really like the size of it but the small Morleys are full of design flaws, I wonder why you still do not find more critical/honest reviews regarding those issues?
I owned (the last 10 Month): Morley 20/20 Wah Boost - NOISY AS F.... Morley 20/20 Bad Horsie Mini - NOISY AS F.... Bad Horsie 2 Mini - Issues regarding engaging/disengaging Maverick Mini - Issues regarding engaging/disengaging + lots of noise
This is a Design Flaw, not an Individual Case. I'm from Germany, our biggest Online-Seller is called Thomann... The B-Stocks of Morley Minis are present every day - Hope they will get'em out of their shop.
I still play my big and heavy and classy Morley Bad Horsie I - A reliable and true Work-Horse that delivers and performs great for 15 years now.
Sorry to be that guy, but I am really fed up
Cheers
Morley 20/20 Bad Horsie Wah Pedal Demo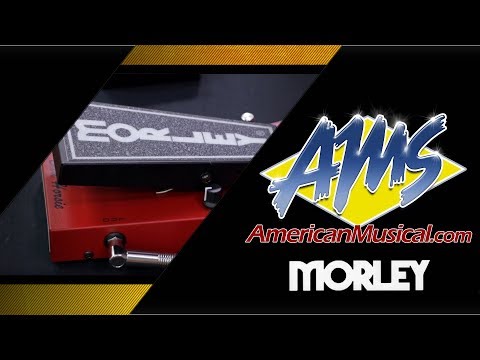 Morley 2020 Bad Horsie Wah - American Musical Supply
Description
Steve Vai's killer wah-soaked tones are almost as revered as his virtuosic playing. The Morley 20/20 Bad Horsie Wah packs this signature effect into a pedalboard-friendly version. And we do mean pedalboard-friendly — it's a fraction of the size of Morley's classic-sized pedals! In addition to the famous Bad Horsie mode, the 20/20 Bad Horsie Wah also gives you a Contour Wah mode that enables customization of your frequency and output. Morley's electro-optical design receives a lot of love here at Sweetwater, and this effect pedal's switch-less operation makes it child's play to activate — just step on the glow-in-the-dark treadle to engage and step off to bypass. Beyond that, its premium buffer circuit ensures zero tone suckage. The 20/20 Bad Horsie Wah pedal features a rugged cold-rolled steel housing, dual LED indicators, and quick-clip battery door.