Reviews
Trusted musician and artist reviews for Squier Stratocaster Electric Guitar
4.0
Based on 41 Reviews
Squier Strat
Very good, typical strat tone, comfortable to play and just a great all round guitar
Japanese or Korean, this was a transitional period... I had an early 90s MIJ as a teenager that served me for a decade until I gifted it to a young fella I knew... last I checked it was still serving him well
Made in USA!
I have a 1989 Squier Made In USA Strat. It's a great surprise, quality sound and flawless construction, it came with Kluson tunners, go figure! GRAND SURPRISE! :D
My 1st electric was a a late 80s or very early 90s squier, rosewood fretboard, made in japan.... what a great little strat. They don't make student guitars like that anymore.
SQUIER JAPAN 94
The master guitar and excellent sound for its price. The most despicable is the hardware , but the body materials are very resistant , very good quality . mine has more than 20 years.
This is a great entry level guitar. Had one and replaced the pickups and it lasted forever and gave me the exact sound I was wanting from it.
A sound a little more opaque than the Fender American Stratocaster but good enough for home recordings.
Easy to calibrate bridge and removable vibrato lever. No doubt the pads are very similar to the original Fender guitars. Get the best sound to combo amplifiers for rooms. It also serves for home recordings.
Cheap parts, well built
The hardware and pickups are ok, I will replace them, but the quality of the build (mine is from Indonesia) is pretty good, Overall a good, cheap buy--worth the money
First guitar
It's good as a first guitar, it's really resistant, but the sound poor.
Great price and plays well
I have a 20th Anniversary edition and it's well built and still looks good after over 15 years of constant playing. It could use some hotter pickups but thats about all.
With a good setup the only issue with this guitar is the pickups.
I know Squiers get a bad rep. But the thing is that with Fenders current state of quality control and such, you're better off getting a Squier Strat than an American Fender. You just need to do a good setup and get the action sitting nicely. A basic truss rod and bridge adjustment for whatever gauge of string you use and you're set to shred. The pickups are a little lacklustre but it costs a hell of a lot less to replace them than buy an American strat. And if you're a beginner, theres probably not a better single coil guitar out there.
I'd still recommend humbuckers to most people but this guitar is nice for pop punk, country and blues.
Best guitar for anyone
I have one with HSS pickups the distortion sounds pretty cool.This was given to me and I already had an practice amp lying around in my house
A decent Swiss Army knife
I use this thing when I track for other people a lot of the time; mine has lipsticks in it right now that give it a more laid-back clean tone, but it still dirties up well. Blocked off the vibrato system a while back, it helps a ton honestly.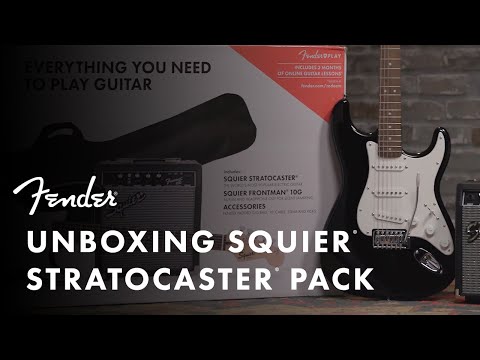 Unboxing The Squier Stratocaster Pack | Fender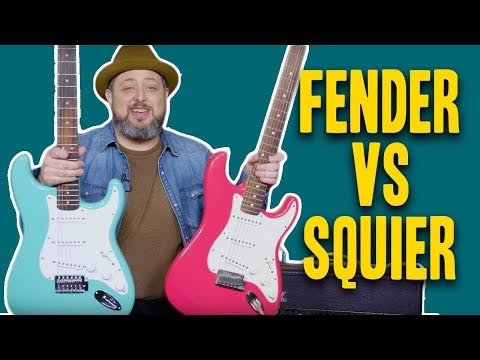 Gear Thursday: Fender vs Squier Strat Comparison | Marty Schwartz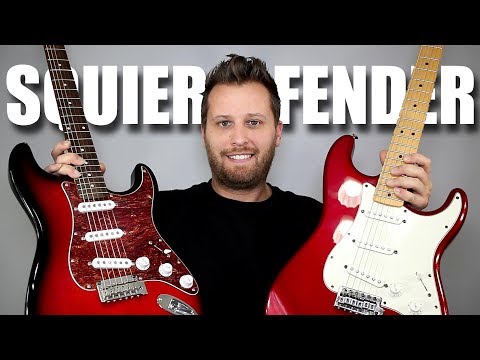 SQUIER vs FENDER - Stratocaster Tone Comparison!!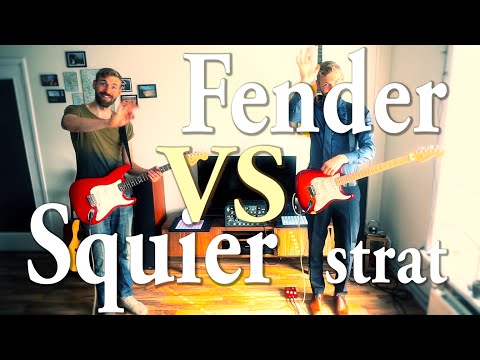 Fender vs Squier Stratocaster | Which one sounds better? | Tone Battle |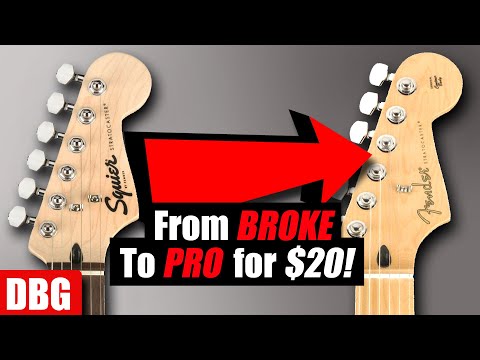 Make Your SQUIER Sound Like a FENDER for $20!!