Fender Stratocaster Electric Guitar
The Fender Stratocaster shaped the face of early rock & roll and still molds modern sound today.
CONTOURS AND CUTAWAYS
Fender expanded on the Tele's "slab" body by shaping the body of the Stratocaster with sleekly comfortable foream and... read more
CHECK PRICE ON
AS FEATURED IN
Reviews
Trusted musician and artist reviews for Fender Stratocaster Electric Guitar
4.5
Based on 89 Reviews
1963 Vintage
Handed down to me from my dad. A 1963 Fender Strat (Cream).
lucky bastard, my dad sold his first year jazzmaster and 50s LP jr before I was born. And got spit for them because there was no such thing as vintage then :-(
Yea... It was funny because I took it to get restored as a surprise, but when I gave it to him, he said, "Keep it, its yours now!" Had it ever since. I use it in the studio from time to time. It's a beautiful guitar.
My JV 1983 Strat
Fender did a great thing when they decided to use Japan to build guitars in 1982. The JV series is now one of the most collectible from the early 1980s. Mine came to me used, with the decal already sanded off. These guitars came with USA pickups. An amazing guitar.
the JV 52 tele is still in my opinion the best off the shelf reissue ever made
Beat, But Amazing.
I Got This Strat About 1 Month Ago. My Older Brother Brought This Home From College And Gave It To Me As A Gift.
start
Fender strat with fender locking tuners, fender vintage style nut, Seymour Duncan Antiquity pickups, switchcraft input jack, strap locks, foam on springs and knobs, cts pots, braided pushback wire, pushback wire,vintage tremblock, Limited Production Callaham Narrow Strat Bridge Assemblies, string tree
Unknown Origin
I couldn't tell you what wood it's made of, where it originally came from, or how old it is, but I have a fender (80% certain it actually IS a fender) strat with a super heavy body that's been repainted from white to cream, unknown pickups, and a later model (but still pre-70's) fender neck with the logo flaking off the rather small headstock. It was inherited after a blues jam with my friend's drunken step-dad who bought it at a pawn shop somewhere in the American South as he was making his way back west after the Vietnam war. One man's trash is most certainly another man's treasure, and this thing is absolutely treasured trash.
1989 MIA Strat owner here
Black, maple neck. One of my favorite guitars I own. I love this era of guitars with the swimming pool route because it has been the perfect test bed for all sorts of pickup configurations.
1977 American Strat, bought new
I am the only owner. I saved my paper route money when I was 15 to buy this guitar. I've played it ever since.
I hear that! I did plenty of odd jobs to get my Japanese squire back in the day and then busted ass to get my 1st jazz guitar...
Overall great
The tone and volume knobs can get a bit sensitive over time, but the rest of the guitar is fine
The classic electric guitar
The guitar that Hendrix and Buddy Holly made famous. This guitar just fits right and is functional and reliable, it's well balanced, and there are so many refinements to the Stratocaster that people mostly either ignore or don't know about, and they look at it and think that it is too plain, then you have people like Yngwie Malmsteen totally blow that overgeneralized stereotypical thought away. My only complaint is most Strats could use some upgraded pickups, maybe a better bridge and tuners but on most Mexican and American Strats the tuners and bridge are good.
What's this doing here?
After two decades of synths, I decided to try my hand at playing guitar. I bought this Fender Strat on Craigslist, and beyond it being Mexican-made and black, I have no real details about it. I'm a terrible guitarist but it's sure fun to play around.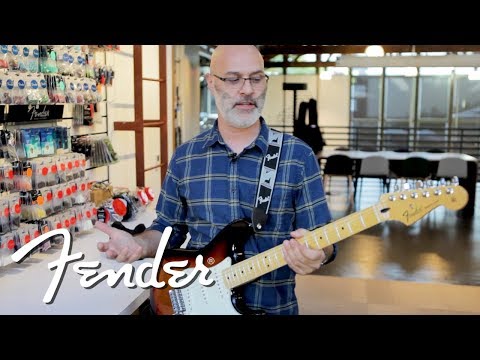 Unboxing a New Electric Guitar and How to Set It Up | Fender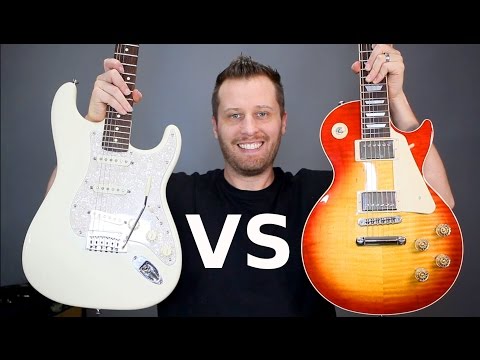 LES PAUL vs STRATOCASTER - Which Guitar is Right for You?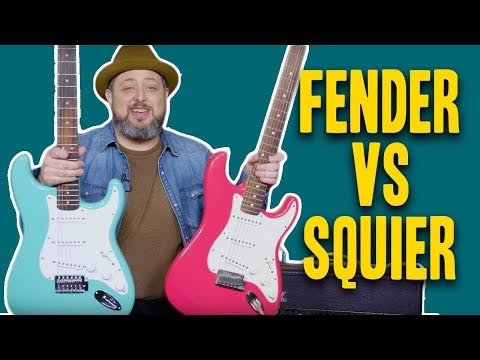 Gear Thursday: Fender vs Squier Strat Comparison | Marty Schwartz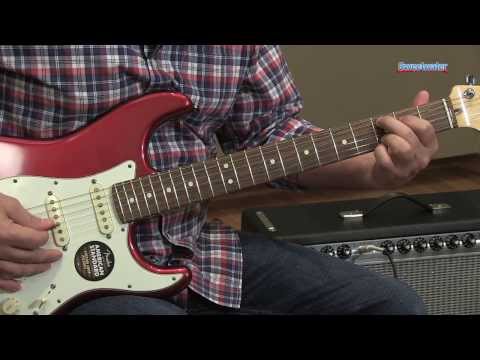 Fender American Standard Stratocaster Electric Guitar Demo - Sweetwater Sound
Description
The Fender Stratocaster shaped the face of early rock & roll and still molds modern sound today.
CONTOURS AND CUTAWAYS
Fender expanded on the Tele's "slab" body by shaping the body of the Stratocaster with sleekly comfortable foream and body contours that help make the instrument feel like one with the player.
THREE SINGLE-COIL PICKUPS
New playing styles surfaced as rock "n" roll evolved. Fender added a third single-coil pickup between the neck and bridge, so players can scream, sparkle and soar while unlocking a wider range of tones.
SYNCHRONIZED TREMOLO BRIDGE
The integrated bridge and saddles were originally devised to help emulate the vibrato-like tones of a lap steel guitar. When the tremolo arm is pressed, the bridge pivots with it, letting players alter their pitch and string tension to create expressive new effects.