Reviews
Trusted musician and artist reviews for Taylor 314ce Sapele/Spruce Grand Auditorium Acoustic-Electric Guitar
5.0
Based on 7 Reviews
An amazing and beautiful tone
I got this as a gift while playing many different guitars at the Guitar Center in the acoustic room. I saved up some serious cash, and was between this and a Martin. I kept coming back to this guitar even over some of the other Taylors for the way the highs, middles, and lows are all there and so distinct; nothing overreaching the other. The feel of the neck can only be described as made for my hands. I always wanted a Taylor after playing one many years ago, and a special friend saw how much I loved this, and loved listening to me play it, and bought it for me before I even hung it back on its rung! I love this guitar for its sound and her heart being part of it.
The best value for an acoustic guitar.
There are a lot of opinions regarding acoustic guitars. It's up to you to determine your brand preferences. Having said that, I believe that a Taylor 314ce is the best value for an acoustic. It is a fantastic guitar especially if you happen to like the feel of Taylor guitars over others.
The 300 series is the entry to Taylor's line of all solid-wood guitars. It has the building specifications and attention to detail that all of their other guitars have but lacks the ornamentation which drives the price of a guitar up. Sepele wood on the back and sides isn't as beautiful as Koa per se but I find beauty in a simple guitar which rich tone. It utilizes the patented Taylor Expression System which is still amazing after the guys at Taylor released the unreal ES2. The playability of the instrument is the Taylor par for the course that we've come to crave.
Everything
My first and only expensive guitar. I love this guitar. Would recommend this to anyone.
BEST
The best intrument I have. BOLD, Strong and nice sound.
super nu
pretty awesome guitar, pity that i don't use it that much anymore keeping in mind it costs alot.
My best friend through thick and thin!
Taylor necks are amazingly playable and they sound so bright and warm. Fun to play, a friend when nobody's around and the DI sounds super clean. Grab some HD Elixir strings for this bad boy and get 'er tuned up and playing and she'll love you back forever and always! <3
In love!
It has an incredibly clear tone palette, where you can hear each note within a chord. It brings out every subtly and nuance in your playing.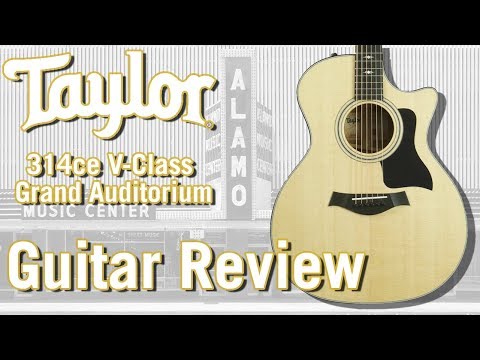 What Does V-Class Bracing Sound Like? Review of New Taylor 314ce V-Class Acoustic Electric Guitar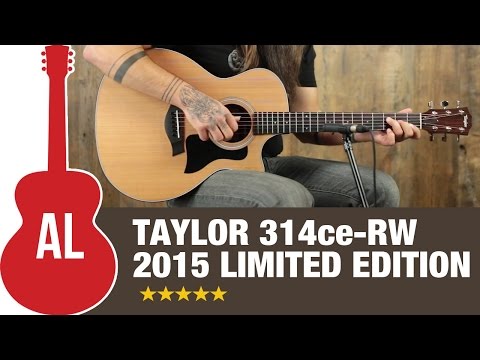 Taylor 314ce-RW LTD Grand Auditorium Review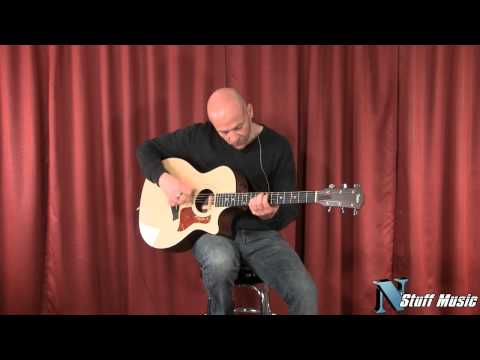 Taylor 314-CE Grand Auditorium Cutaway Acoustic-Electric Guitar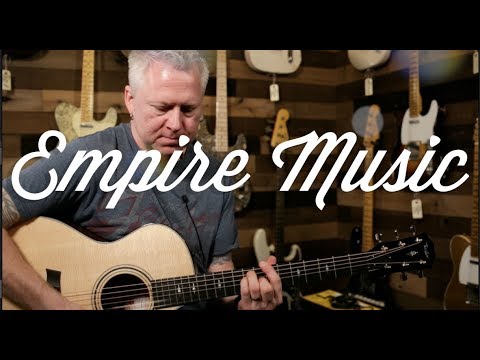 Taylor 314ce V-Class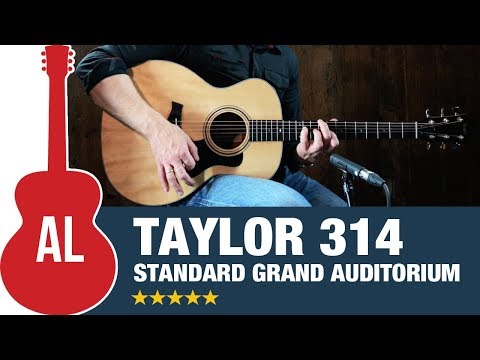 Taylor 314 - The Best "Bang For Your Buck" Guitar!
Add Details
Help add a description of Taylor 314ce Sapele/Spruce Grand Auditorium Acoustic-Electric Guitar
ADD DETAIL