SOLD BY
AVAILABILITY
REVIEWS
PRICE
* Product prices and availability are updated by Equipboard every 24hrs and are subject to change. Equipboard may receive compensation for purchases made at participating retailers linked on this site. This compensation does not affect what products or prices are displayed, or the order of prices listed. Learn more here.
Reviews
Trusted musician and artist reviews for Danelectro DD-1 Fab Tone Distortion
4.0
Based on 4 Reviews
3y
about 3 years ago
edited over 2 years ago
as good as the daddy O overdrive is bad
given to me by a friend along with a daddy o and dan-echo... its a unique sounding distortion with very well centered treble and basscontrols, something you didn't see a lot back then. It reminds me a little of a rat, notreally though. I keep it around because its not worth much money. Comes in handy sometimes. I'm not really a dirtbox guy though. Plays well with vox amps though, and that's a good thing. The real winner of this pedal line is the dan-echo. For real, it sounds nice as heck. the distortion ain't bad, versatile but not generic.
Great distortion.
This pedal can be the wail of a Tube Screamer or the low drone of a Big Muff. The fab tone is affordable, and is very adjustable and deep in tone.
5y
over 5 years ago
edited over 4 years ago
Cool, Lo-Fi distortion pedal
I like this pedal because it allows me to get some cool, lo-fi, almost processed sounds out of it. Put this after an OD pedal, set all dials between 10 and 11 o'clock, and prepare to be blown away.
is it like a metal zone with more gains?
The first in the chain
Number 1 in my pedalboard. It's distinctive tone and attention to eq makes it perfect for lead players. Heavy, both physically and sonically.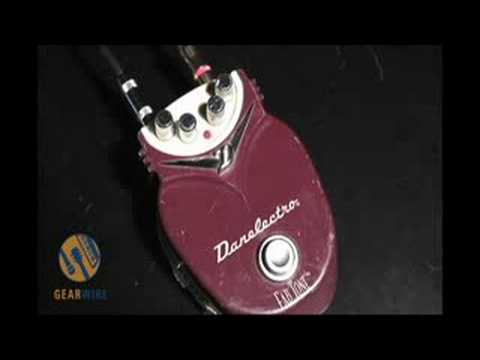 Danelectro Fab Tone: Mid-90s Distortion Exhumed And Reviewed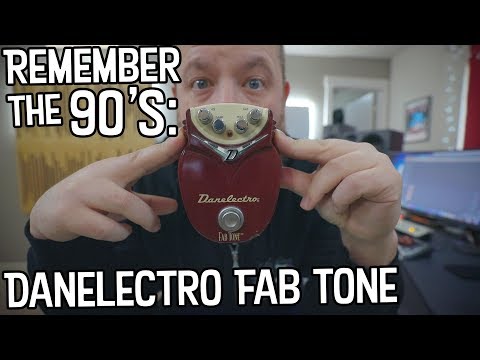 Remember The 90's: Danelectro Fab Tone
Popular Distortion Effects Pedals