Vintage analog delay pedals have made a comeback in a big way and the iconic Boss DM-2 leads the pack. The three button layout of repeat rate, intensity, and echo have become familiar, but in the early '80s, bringing this much delay to a compact p... read more
CHECK PRICE ON
1y
over 1 year ago
edited 9 months ago
cant beat it
This simply cannot be beat i tried and it cant its such an amazing delay
a classic
this is a classic of 9 volt analog delays, right in there with the AD9, everyone knows this pedal... maybe not as badass as a memory man... I got this in a trade and sold it for a good amount of money. Honestly, as nice as the dm2 is, it doesn't do anything that's distinguishable from like a carbon copy once you're playing with a band. But if people want to pay big bucks for originals? hey? Ill take that money.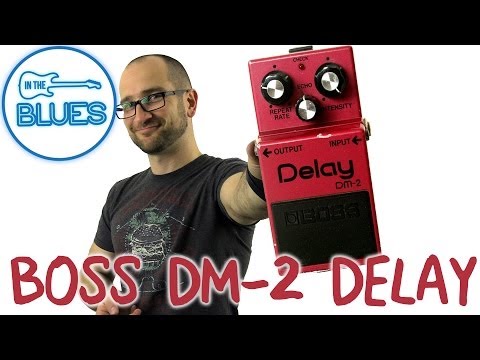 BOSS DM-2 Analog Delay Pedal
Description
Vintage analog delay pedals have made a comeback in a big way and the iconic Boss DM-2 leads the pack. The three button layout of repeat rate, intensity, and echo have become familiar, but in the early '80s, bringing this much delay to a compact pedal was a major step forward. You see a wide range of prices for DM-2 as the chips used in the circuit changed a bit during its production.