Boss OS-2 OverDrive/Distortion
With Boss's popular OS-2 OverDrive/Distortion pedal, it's like having two in-your-face effects pedals in one. That's because, with it, you can produce all kinds of overdrive sounds, tons of distortion flavors, or a massive combination of the two. ... read more
CHECK PRICE ON
Reviews
Trusted musician and artist reviews for Boss OS-2 OverDrive/Distortion
4.0
Based on 24 Reviews
12m
12 months ago
edited 11 months ago
Great beginner dirt pedal
I used this as my main distortion sound as a novice guitarist with only a cheap 10-wat solid-state amp. Then I discovered what valve amp distortion was. I kept it around for several months afterward, but I ultimately let it go in service of cleaner closet space and a less crowded pedalboard.
Not strong but enough for some genres
Maybe you can find different tones in this kind of pedals but you have to know that it's unnecessary.
Can of bees
We call it the "Can of Bees" because I always pump the tone knob up a little too high. It's a great pedal, I've gotten a lot of nice sounds with a few different guitars now, and it keeps up real well. I like the seperate drive knob, because it lets you throw overdrive on top of distortion to get a big wave of noise.
My first OD pedal
I remember my father bought me that pedal when I was 9. I'm not using it anymore but I keep it as a memory!
Definitely a versatile pedal
I use this as my main overdrive, but I use a bit more distortion on my sound so I use this pedal and it sounds awesome for pop punk with a rockin edge.
Its bloody amazing
If you need a pedal give you sounds of punk, pop punk, light metal and a few other genres. this pedal will literally save your life. Get this and you'll soon never want to go back to just using that shitty overdrive on your amp.
A good crossover pedal for those heavy tones.
So I understand where some may rather have an OD and a distortion pedal individually so they can have control between the two, but for me the sounds I can get from a bluesy pushed growl to that thick chunky DS-1 distortion is absolutely amazing. I fully support this pedal.
2y
over 2 years ago
edited over 2 years ago
My first pedal ever
Amazing combination of two of the most recommended pedals ever, Boss Distortion and overdrive. I Used it for a few years until it stopped function property, fortunately I got it repaired
cool
so amazing in the rig and creativo a la hora de ecualizar, la dimámica de ambos efectos en uno simplifica necesidades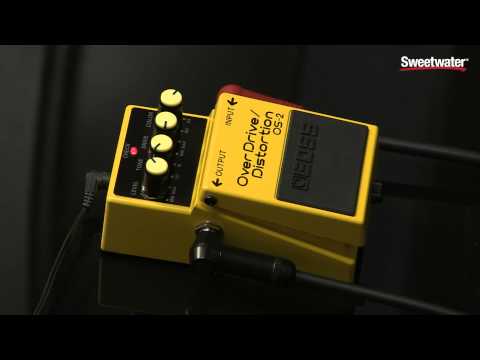 BOSS OS-2 Overdrive/Distortion Pedal Review by Sweetwater Sound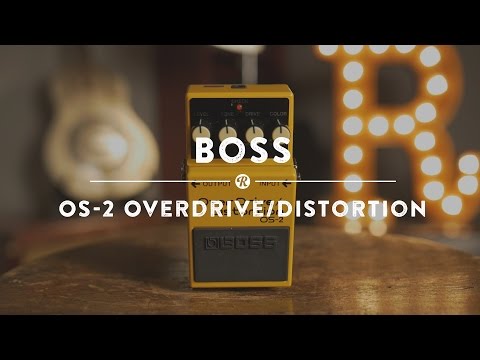 Boss OS-2 Overdrive/Distortion | Reverb Demo Video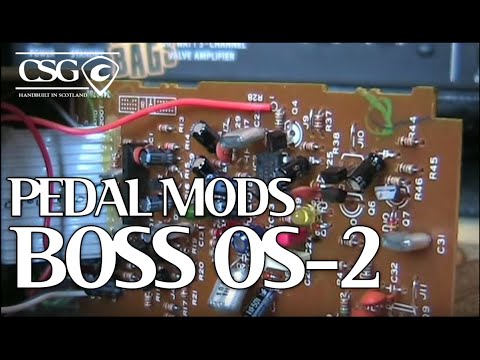 Boss OS-2: Pedal Mods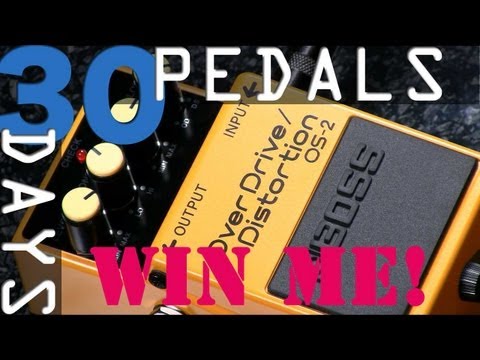 Boss OS-2 Overdrive Distortion Bitesize Review - 30 Days, 30 Pedals - WIN!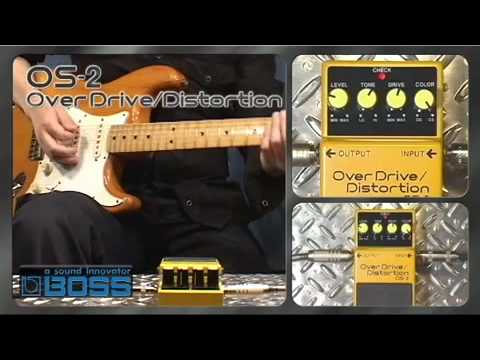 OS-2 OverDrive / Distortion [BOSS Sound Check]
Description
With Boss's popular OS-2 OverDrive/Distortion pedal, it's like having two in-your-face effects pedals in one. That's because, with it, you can produce all kinds of overdrive sounds, tons of distortion flavors, or a massive combination of the two. The OS-2 has four built-in controls - Level, Tone, Drive, and Color - which let you summon your sound. But, whether you drive it hard, or give your tone just that perfect subtle crunch is up to you. Either way, you'll love the Boss OS-2 with both single-coil and humbucking pickups.