What's up space ragers! The Transmisser is a modulated reverb with extra-long decay fed to a highly resonant filter. It is the sonic recreation of blowing your signal to bits, shooting it through a black hole then beaming it back down on a cloud o... read more
AS FEATURED IN
Recommend Related Items & Pairings
This is where you can recommend to readers an alternative - or gear that goes with - EarthQuaker Devices Transmisser. What gear sounds similar, is less expensive, higher-end or boutique, etc.?
ADD YOUR RECOMMENDATION
SOLD BY
AVAILABILITY
REVIEWS
PRICE
* Product prices and availability are updated by Equipboard every 24hrs and are subject to change. Equipboard may receive compensation for purchases made at participating retailers linked on this site. This compensation does not affect what products or prices are displayed, or the order of prices listed. Learn more here.
Reviews
Trusted musician and artist reviews for EarthQuaker Devices Transmisser
4.5
Based on 6 Reviews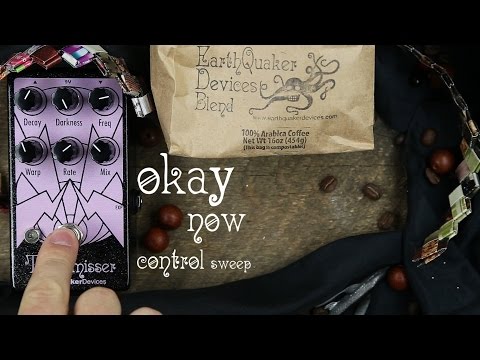 Earthquaker - Transmisser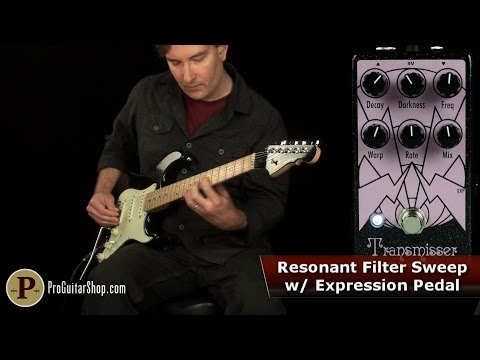 EarthQuaker Devices Transmisser Reverb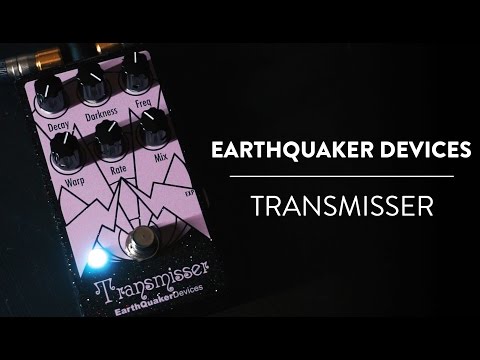 EarthQuaker Devices - Transmisser Reverb Demo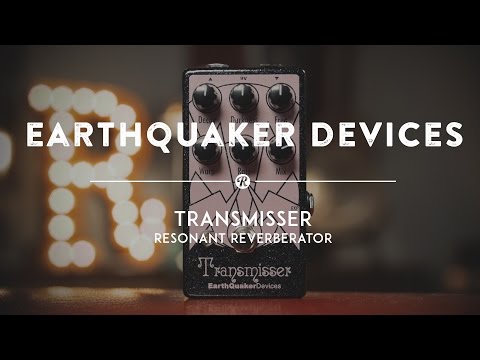 EarthQuaker Devices Transmisser Resonant Reverberator | Reverb Demo Video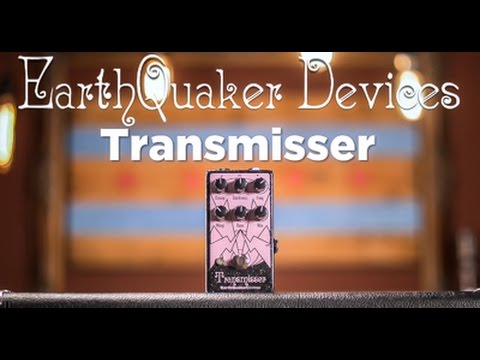 EarthQuaker Devices Transmisser | CME Gear Demo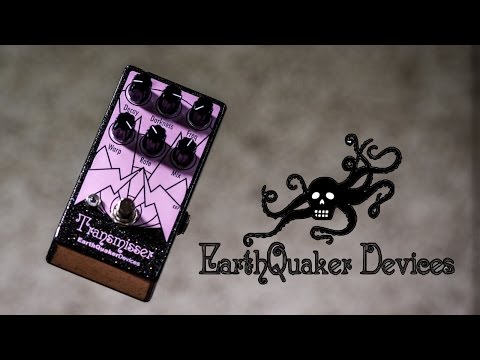 Earthquaker Devices TRANSMISSER - Review
Description
What's up space ragers! The Transmisser is a modulated reverb with extra-long decay fed to a highly resonant filter. It is the sonic recreation of blowing your signal to bits, shooting it through a black hole then beaming it back down on a cloud of cosmic dust. It is a Blazar for musical instruments.
If you can't already tell, the Transmisser is not your every-day reverberation device. It does not do subtle. It does not do spring. It does not do a wood paneled rumpus room with 1" thick carpet. It will not recreate the classic sounds of the 60's, 70's and 80's. The Transmisser will create an ultimate soundscape-y backdrop to your all-night guitar freak-out. It'll quickly turn you into a one note per minute knob twiddler. It'll make you want to break out that dusty old expression pedal to do slow riding filter sweeps for days. It'll get you out of that stupid ergonomic chair, close that flaptop computer and force you to enjoy playing music again and that's the most important thing, am I right? Huh? Am I? Hello?
Tech Specs
Popular Reverb Effects Pedals