Reviews
Trusted musician and artist reviews for Marshall DSL100H 100W All-Tube Guitar Amp Head Black
4.5
Based on 6 Reviews
2y
over 2 years ago
edited almost 2 years ago
Really good Workhorse amp, and a perfect first gigging amp
I grabbed this head when my main band started becoming a lot more serious (I had been using a Peavey Solid state before this time) and the best thing I can say about it is that it is hard as nails. It's been gigged with all across the UK, been thrown into vans, stomped on, punched fallen down stairs... you name it - it's probably happened to the old girl. But the thing that made it fail, was a valve blowing and a fuse shorting 4 years after I got it. Easily repairable and will be singing back to life as soon as it gets fixed up and re-valved, but it just shows a testament to how tough these amps are!
The tones are good - not where my ear is now, but perfect for a good heavy rock tone, sits really well in a mix and takes pedals well. Would recommend this as a fantastic amp if you are just getting into Valve's!
Awesome for everything!
This amp can do everything from Surf, to Country, to classic Sabbath-style metal and hit it on the head! The only thing I find it doesn't do best is Thrash metal. For that you need something tighter and with more bite. But that's not a downfall, just a preference.
I have this amp myself, the tightness can be fixed with a tubscreamer.
Didn't know what I was missing...
There's a reason Marshall has been the distorted sound of rock and roll for so long. After owning a small solid state Marshall, I wasn't in a rush to get an expensive tube version. Found mine on sale at GC and haven't looked back. Large selection of tones - sparkly cleans, crunchy rhythm, and two explosive lead settings. The independent reverbs are a good feature, as is the effects loop and half power switch. Paired with my Fender Super Sonic, I can't imagine ever needing another amp!
until you crank up an old plexi or ac30 next to the DSL smile while your wallet cringes
DSL brings back some classic feel
For more than 20 years I've owned a JCM 800 100 watt head split channel. I sold it. After I bought some good amps but to my feel not the right amps. I now have a DSL 100H. I pleased again...
Superb, several steps above Solid State Marshalls
I've owned one several months now, got it used in near Mint condition. Sounds great overall, nothing bad to say. I had bought it for the overdrive but now I'm in love with the clean setting. I went with this model after learning on a small marsh combo and then graduating to a Valvestate AVT. This all tube upgrade is based on the JCM 2000 series. Anyway check it out, it's killer.
P.s.- This thing is crazy loud. I believe it is the loudest amp I've ever owned, I have not gone over 5-6 on the gain channels.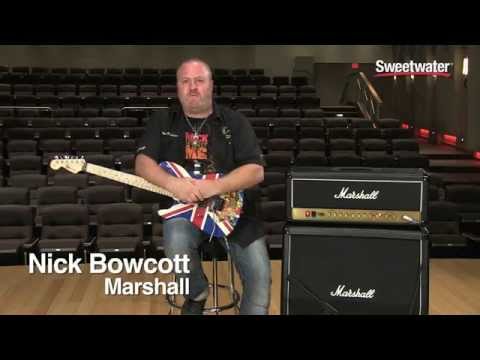 Marshall DSL100H Tube Amplifier Demo - Sweetwater Sound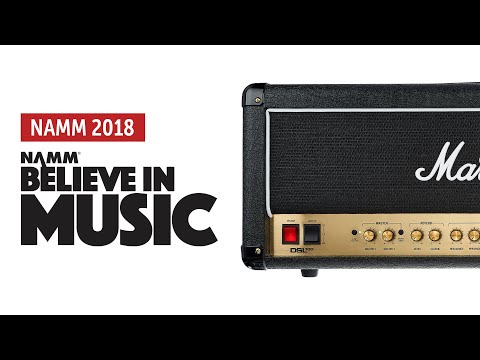 Namm 2018: Marshall DSL100H-R Sound Demo (no talking)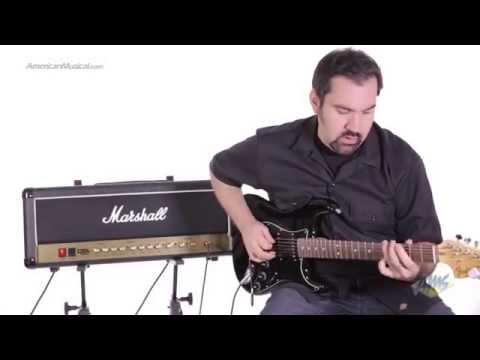 Marshall DSL100H Dual Super Lead Guitar Amplifier Head - Marshall DSL100H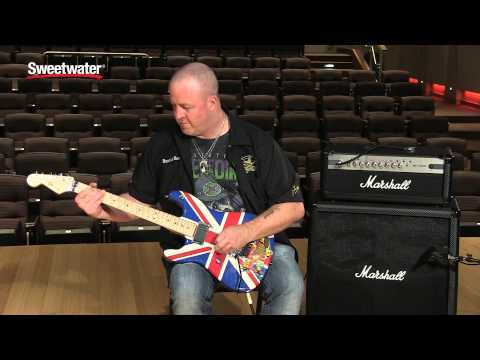 Marshall MG100HCFX Amplifier Head Demo by Sweetwater Sound
Add Details
Help add a description of Marshall DSL100H 100W All-Tube Guitar Amp Head Black
ADD DETAIL