Reviews
Trusted musician and artist reviews for Squier Standard Stratocaster
4.0
Based on 24 Reviews
Great guitar for my value
My Squier is a really good early 90s standard. Much better quality than the new ones i've tested today.
that's probably the same as my first guitar... is yours Japanese or Korean?
I first start playing the guitar and now that helps me to make some melodies
over 5 years ago
edited over 4 years ago
quite impressed
So far no major complaints Trem is fairly good at keeping in tune. Looks great. Great sound un plugged usually a good sign for playing it plugged in. Loses 1 star as the fret edges are a little sharp. The action however seem set up perfectly.
A quality instrument for the price
A fantastic upgrade to my first guitar. I've been playing a gloss finish, rosewood fret board for a couple of years and the natural finish, maple fret board really opened my eyes. Although the picture shows a rosewood fret board - I purchased it with a maple fret board. The playability is extremely fluid and the stock single coil pickups sound crisp and bright. A great affordable guitar that can be enjoyed by both beginners and seasoned players alike. It was also my first guitar to feature a tremolo bridge system. Stays in tune quite well considering the price even with heavy tremolo use. I highly recommend this guitar for beginners.
my first guitar
just had before i knew anything about guitars
Excellent guitar!
A very good guitar considering the price, pickups and machine heads should be replaced, although I use the stock hardware.
In love
The Stratocaster simply is and always will be one of the greatest, most versatile guitar options for alt-rock and indie guitar players. Everything about the guitar is beautiful, from the array of tones that can be produced, to the neck thickness, body feel, and a number of other components.
Eh, Its ok
This guitar was the first electric I ever owned, and after getting my Epiphone Les Paul I can't say I've played it too much, but recently I took it apart and cleaned and I'm going to start using it more to mix things up a bit. This guitar isn't made all that well, but we got mine with a small practice amp and a gig bag for $125, and for that price its actually pretty good. The strings don't buzz and I have never had any problems with anything breaking before, so all in all it is a fairly reliable beginner guitar.
Playable
A brilliant first guitar however I don't use it live or to record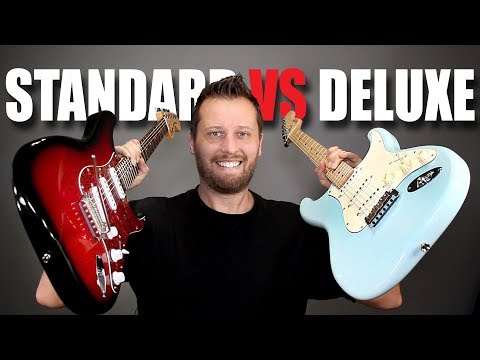 SQUIER STANDARD vs SQUIER DELUXE - Guitar Tone Comparison!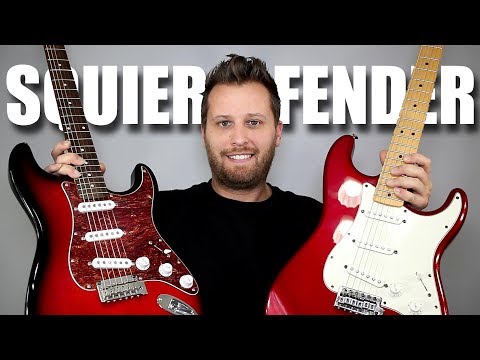 SQUIER vs FENDER - Stratocaster Tone Comparison!!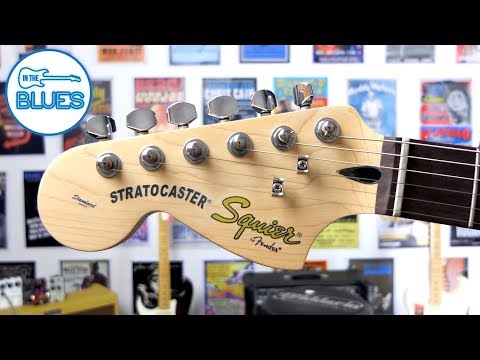 Squier Standard Stratocaster Gold Series Electric Guitar Review