Reviews
Trusted musician and artist reviews for Strymon Lex Rotary Rotating Speaker Effects Pedal
5.0
Based on 3 Reviews
I Adore the Toothsome Tone
The Lex fast becoming one of my favorite pedals. Interestingly, the overdrive is perhaps my favorite feature as it adds awesome tooth to the mix. Even though this pedal 1st and foremost a rotary emulator, I tend to go subtle with the modulation and finding it fills out my tone with an wonderfully organic tone. Like a reverb or soft echo, it simply fills in and plumps up the overall result. I'm feeding a Blues Cube starting with a Musicman EVH, I've thrown in a Hot Cake after the Lex and finished with an Empress Compressor at the end of the signal chain. The Hot Cake really punches up the harmony & sustain when tapped and it certainly delivers the "woman tone". Overally, I feel I could spend hours tweaking and futzing with the Lex in an attempt to get the sound of an organ via guitar, and maybe in time, I will. But for now, I'm loving the simplicity of the signal described above.
Best rotary
Never played a better rotary speaker simulator. In stereo... IT KILLS YOU.
Close to Leslie
I did a lot of research on a Leslie sampling pedal including Leslie's. This was my favorite. It is easliy controlled by the foot switches and has a great variation of tone. I have always loved the Leslie tone on songs such as "Badge" by Cream, "No Matter What" by Badfinger and "It Don't Come Easy" by Ringo Starr. There's a lot of fun in this box!
Video Review - Strymon Lex Rotary Pedal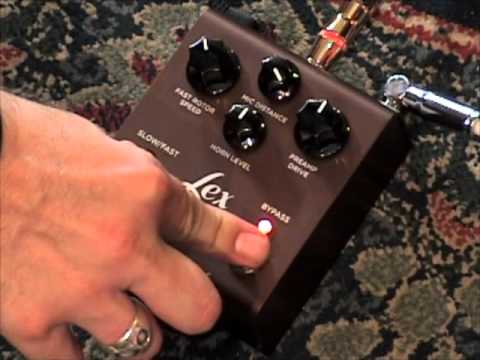 STRYMON Lex Rotary leslie guitar effects pedal demo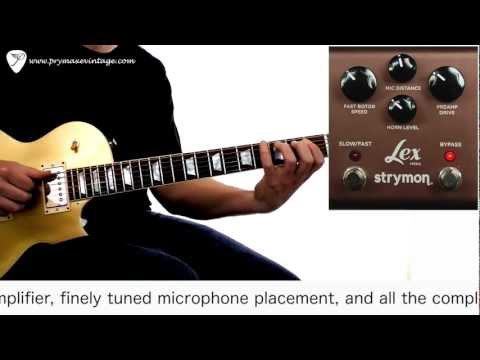 Strymon Lex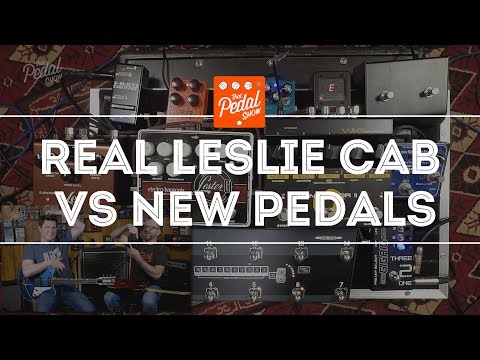 That Pedal Show – Real Leslie Cabinet vs Neo Ventilator II, EHX Lester G & Strymon Lex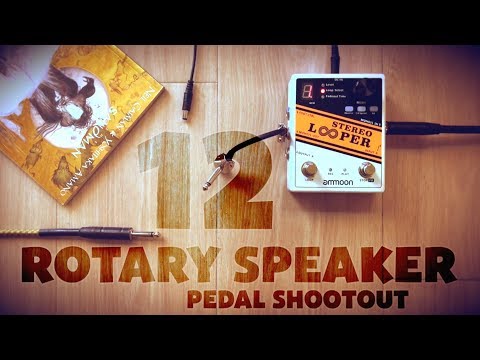 12 Rotary Speaker Pedal Shoutout
Description
Born to Revolve