Akai Professional MPC Renaissance Controller
Tags:
Vintage or Discontinued
THERE IS A NEWER VERSION OF THIS ITEM:
CHECK PRICE ON
Reviews
Trusted musician and artist reviews for Akai Professional MPC Renaissance Controller
4.5
Based on 18 Reviews
Wonderful Foundation
I am really impressed with the Renaissance. I'm not a native MPC user; so, being able to host everything with Pro Tools or Vienna Ensemble Pro is great. I never have to physically use the MPC if it's not desired. The functionality is extremely versatile!
Hammer Tool
Best sampler of all time. Wouldn't change again. Great!
Akai MPC Renaissance Drum Maching & Sampler
Long time MPC user, from the Mpc 3000 to Mpc 2000 to the Mpc 2000xl and now the Mpc Renaissance. Why switch the process if it ain't broke.
Next level beat producing, while keeping that old school feel.
From the day i received this, i've been in love with it. The fact that it's a controller, doesn't change how old school you can get with this. Packed with a ton of CLASSIC MPC drum sounds (MPC 2000xl, MPC 5000, Etc.), along with percussive files and FX's make this machine just so much more better. Not only can you use this in the comfort of your own home, but you can also take this with you to shows to wow the crowd. My Ren has seen multiple shows, and each time the crowd ate it up and the excitement of playing live MPC grew. This is what makes me "speak", what makes me get out my beats to the world, and i couldn't ask for anything better.
A workstation beast, but complex
A tad complex, but the Renaissance is in like 80 per cent of today's music I'd say. I love this thing to pieces, but it is not for beginners. If you want the MPC sound, check out the AKAI MPC STUDIO and work your way up! <3
F*cking love it!
This is the Ferrari of MPC! :O F*cking love iiiitttt!!! <3 <3 <3
We have the Maschine but we'd love to see how the MPC stacks up
Very dope for it's era!
After a long hiatus from all things MPC, I came back after becoming greatly frustrated with Maschine. This was about MPC 1.8 and after I realizing how I missed working with an actual MPC there was no going backward. My Renaissance stays in its original box nowadays since I have my MPC X to work with but every now and then I bring it out for a little fun.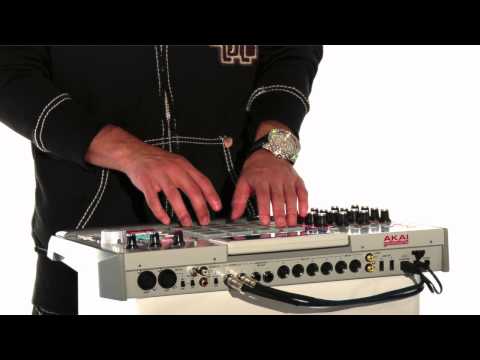 Introducing MPC Renaissance