D'Addario EJ16 Phosphor Bronze Light Acoustic Guitar Strings
CHECK PRICE ON
AS FEATURED IN
Reviews
Trusted musician and artist reviews for D'Addario EJ16 Phosphor Bronze Light Acoustic Guitar Strings
4.5
Based on 12 Reviews
Industry standard for a reason
Great sounding, if only they lasted a little longer.
Brightened the Sound of my old Beat up acoustic
My grandmother bought an acoustic in Japan in 1973. It was passed down to my father, and then to me. My Dad says that out of the three of us, I have played it the most. I decided to take a look at it and change the strings, fix it up a little. Putting these strings on not only brightened the sound, but made it sound nicer and much more clean.
good strings
I use them on my Hohner and they're quite nice.
Great reliable strings for live gigs
These are great for live gigs and always make my acoustics sound their best.
Good Tone.
Simply Said. Slap 'Er On A Beginner Acoustic, And It Sounds Pretty Good! I Can Only Imagine What Some Higher Gauge One's (Or These Light Ones) Would Sound On A Quality Martin!
2y
almost 2 years ago
edited 8 months ago
best acoustic string
best acoustic string and I've used them for ages
They're great.
Great sounding strings, They sound as they sell, warm and bright. Sounds great with my rhythmic and picking style. They don't last too much, but the sound afterwards isn't bad.
I use them whenever I've got to play live, and keep them until next. They're great for either an amateur or bedroom player, and performing as well.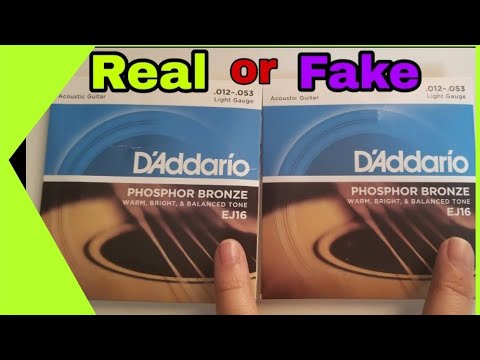 Can You Spot Counterfeit Guitar Strings?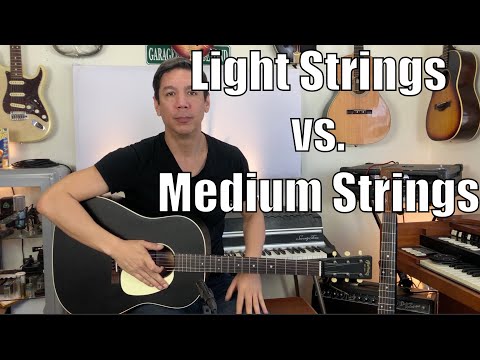 Light Strings VS. Medium Strings DO THEY SOUND DIFFERENT?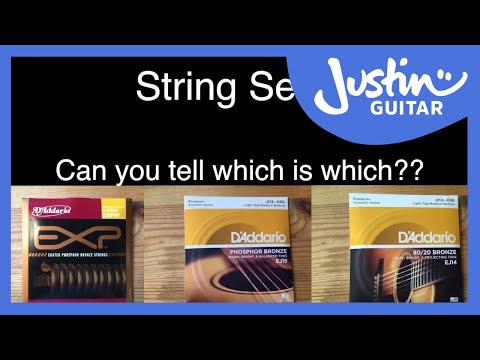 Acoustic Guitar String Shootout - Coated vs Phosphor Bronze vs 80/20 - D'Addario
Add Details
Help add a description of D'Addario EJ16 Phosphor Bronze Light Acoustic Guitar Strings
ADD DETAIL