Recommend Related Items & Pairings
This is where you can recommend to readers an alternative - or gear that goes with - Ernie Ball Beefy Slinky Guitar Strings (11-54). What gear sounds similar, is less expensive, higher-end or boutique, etc.?
ADD YOUR RECOMMENDATION
Reviews
Trusted musician and artist reviews for Ernie Ball Beefy Slinky Guitar Strings (11-54)
4.5
Based on 16 Reviews
Perfect for down tunning, but it depends
I wanted to play some songs in drop B tunning, I choose to do it in a Flying V, 24.75" scale right? Well I ended up buying some Not Even Slinky Sets (12-56), even some Daddario's 13-56 sets, I managed to do droped to B, but the strings felt horrible, they were waaaay waaaay to thick, so once I play it, I throw them away because I cannot tune them in other pitch (I'm not SRV nor have his tech), I thought to myself that I will never try to drop B anything again. Then I bought a Fender Strat to tune in 1 Step Down (D Standard) so I bought these string because it says Special for DeTunning, felt waaay stiff tuned to D Standard (probably would've managed with some Regular Slinkys, maybe some 10-52), so I them i figured why not try to Drop B with these and a 25.5" instrument?. Well, there you go, if you have a 25" (PRS ) or a 25.5" (Fender, Squier, some Jacksons etc) these are perfect for Drop C# Drop B tunnings with a normal tension feel, if you put these in a 24.75" instrument (Gibson and most brands) they will be perfect for anything from Eb (Half step down) to Drop C. (1 step down Drop D), after that you'll need some 12's and a setup. At least for me
They're alright but not amazing
So I guess i'm the only guy who uses these tuned to E standard on my Les Pauls. I love heavy gauge strings, can't stnd thin strings. I very really tune to drop D for the odd song. They are alright but don't last as long as Daddario strings in my opinion they go dead very quick and don't hold tune anywhere near as well even with locking tuners and being stretched correctly which is just confusing to me. Other than that they feel alright and don't sound too bad either for about 1 and a half - two months
Great for tuning down!
These strings are great for tuning down to C# Standard on my Gibson for heavy playing. These strings have never broken on me, and I'm one helluva heavy-handed player!
good
it is a very very good string and it is very very good
Las mejores
Muy buenas cuerdas. En esas medidas para mi preferencia, aportan una calidad increible al tono y color de la guitarra Thinline Galasso.
Overall, is very comfortable to play
I had a very difficult time soloing on the 3th string ( 22plain).
DEtuning strings for sure
Beefy Slinky's are meant for detuning. Be sure not to play with the or you'll destroy the action on your neck
great for downtuning
These strings are great for downtuning, i use them for c standard and they sound great they have a heavy crisp sound to them. really recommend them.
Never had any problems with them.
I use these strings for drop d, e standard and e flat. They stay in tune really well and last a fair while without losing their brightness.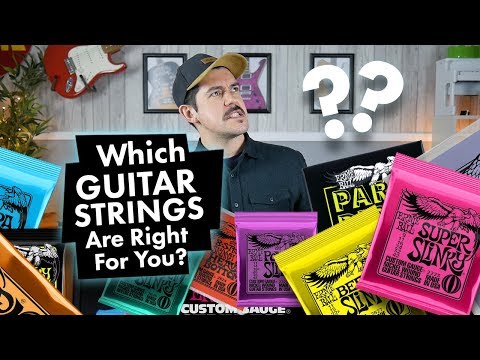 What Guitar Strings Are Right For You? | Ernie Ball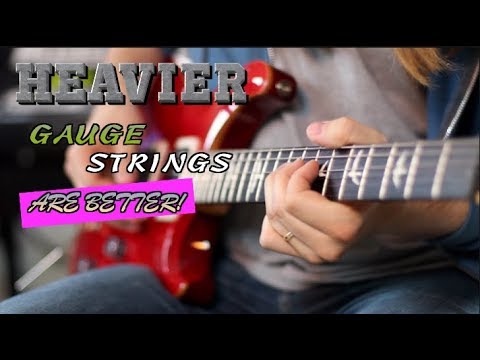 Heavier Gauge Strings Are Better and Here's Why.