Ernie Ball 2223 Nickel Super Slinky Electric Guitar Strings
CHECK PRICE ON
Reviews
Trusted musician and artist reviews for Ernie Ball 2223 Nickel Super Slinky Electric Guitar Strings
4.5
Based on 33 Reviews
I use those too! They are great.
Really nice strings
I have used these strings for 4 years now and the have never let me down. They are really nice strings and they rarely break.
Good strings for Les Paul guitars.
The best for sounds with body and good bass-mids.
good strings
they bend easy and produce a wonderful tone for your guitar.
Great, but not classic
I've tried a number of different strings over the years, and unfortunately, found that these ones aren't as high quality as most others that I've tried. Much better option to go with Regular Slinky.
Only played a couple of times
I really didn't enjoy the lack of volume these strings have. Sure they have really sharp tones, but as someone who seeks the deeper tones in a guitar, having these paired with single coils is the way to go. The high E always broke for me too, which was pretty annoying some times.
Lasting slinkyness
These are great quality strings, definitely extremely slinky being very light gauge and surprisingly last a decent amount of time. Never had a problem with these sets with breakages etc. For me raising my stop bar/tailpiece on my guitar created even more slinkyness for me! So I can literally bend like crazy with these now, very easy playing strings. Love them overall.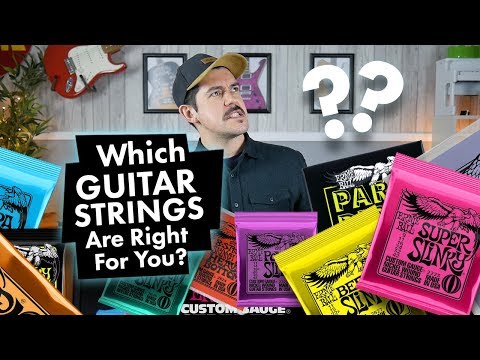 What Guitar Strings Are Right For You? | Ernie Ball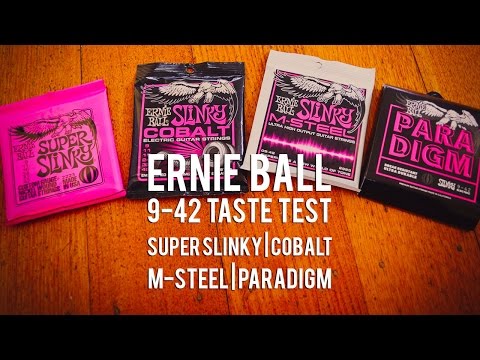 Ernie Ball: Slinky, Cobalt, M-Steel, Paradigm: A 9-42 Taste Test!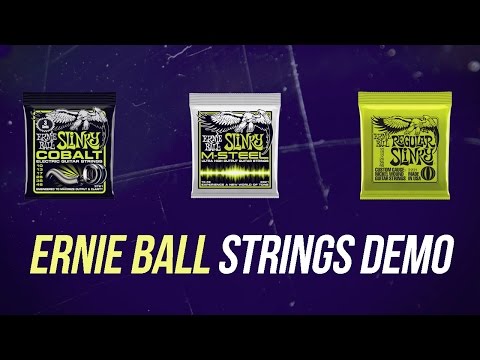 Ernie Ball Electric Guitar Strings Comparison - The Ultimate Strings Demo!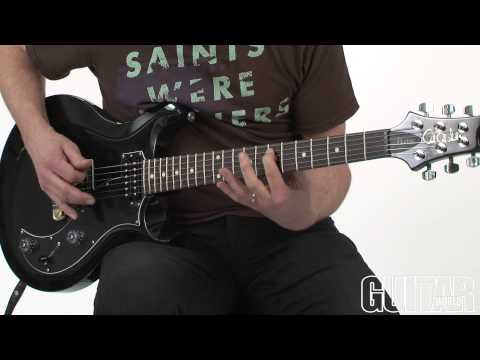 Ernie Ball M-Steel Strings vs Regular Slinky Strings
Add Details
Help add a description of Ernie Ball 2223 Nickel Super Slinky Electric Guitar Strings
ADD DETAIL