Recommend Related Items & Pairings
This is where you can recommend to readers an alternative - or gear that goes with - Ernie Ball Not Even Slinky Guitar Strings (12-56). What gear sounds similar, is less expensive, higher-end or boutique, etc.?
ADD YOUR RECOMMENDATION
Reviews
Trusted musician and artist reviews for Ernie Ball Not Even Slinky Guitar Strings (12-56)
5.0
Based on 12 Reviews
Down Tuning Like A Pro
I used these on my Epi Les Paul Gothic and Squier Telecaster for down tuning to Drop C - B. Great sustain, great tone.
The best for DropC tuning
I love Drop-C tuning, and this strings set have been always my choice. From 1 step down to Drop-C, never had problems using it, and it always sound great! Nice feel, good response and never going out of tune.
detune? no way
I use these for a fair different tunings I tend to change gauges for playing rhythm or lead 11s/12s rhythm 9s/10s for leads seem to be rhythm and sing at the moment
Slide guitar strings
I use these strings for playing slide guitar on a slide-dedicated Stratocaster.
Definitely best for detune
Strings should only be used if the player is planning on playing on Eb tuning or lower. These are not to be fiddled with at all. Great for a very deep (almost baritone) sound for a guitar, but not something I would consider strumming.
best 12 string set
I string my 12 strings with (except the Stella Harmony because the strings on it are original to when I bought it) this set as there are thick and nice and I love them. 1000% recommend.
Good Strings
The Ernie Ball not even slinky is a great guitar strings, its comfortable, heavy, but my strings got rusty in a short time so that's kinda makes me sad about this strings, but they're still good and and its nice to play it.
Amazing!
I switch out the 12 gauge string for a 13 gauge string and the 56 to a 60 (Personal Preference)
they're great
I've used these for all 4 years I've played
Drop B
used these for playing in drop B when I played in mailman.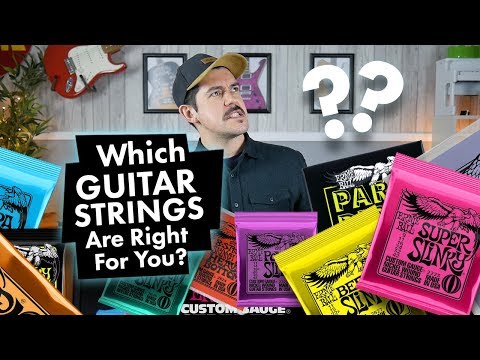 What Guitar Strings Are Right For You? | Ernie Ball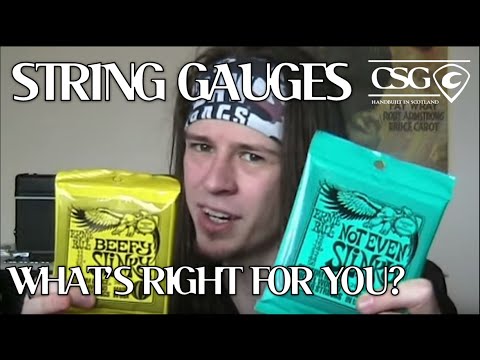 String Gauges: What is Right For You?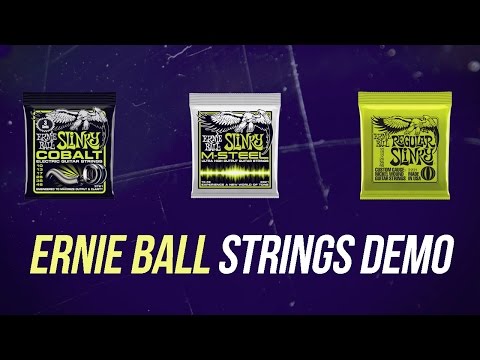 Ernie Ball Electric Guitar Strings Comparison - The Ultimate Strings Demo!