Tags:
Vintage or Discontinued
CHECK PRICE ON
---
John Dwyer of Thee Oh Sees can be seen here demoing the Fuzz War. [Death By Audio] worked with John to create Fuzz War Overload which tak... more
At 3min30 Chad says that he only use the "Fuzz" side of the pedal. more
Reviews
Trusted musician and artist reviews for Death By Audio Thee Ffuzz Warr Overload
4.5
Based on 3 Reviews
4y
over 4 years ago
edited over 4 years ago
Vast ranging fuzz. 1 pedal does all.
This pedal is a treasure. I only recently started to use it as a clean boost which is permanently on. The fuzz can get quite dark. Way beyond I would choose to go, but with low gain and mid tone fantastic rhythmic fuzz can be produced. then you crank the gain up and you can cut right through. If I go to jam at someones house, it's the one pedal use.
Only limited run of these too.
fuck your ears, blow your amp
This pedal is the tone of the gods in a box. I use the boost always on through my SF twin to get a nice grit and set the tone almost all the way counterclockwise on the fuzz, with low gain to add sort of a filter when soloing or on choruses.
Hey PPOOLBOY,
i come from berlin...and the stuff from Death by audio is here not really available...at least the special things :) I know this pedal are limited (500expl.) but do you know there is another solution to get one of it?.
cheers
flokusch - not sure if you're handy with a soldering iron, but you can build a clone pretty easily - just look up a diagram of 2 pcb's in one inclosure, build this (https://shop.pedalparts.co.uk/Raw_Fuzz/p847124_8389179.aspx) and throw a rangemaster on the left side (after the fuzz) (https://shop.pedalparts.co.uk/Range_Master/p847124_12489280.aspx) .
I think i can't handle this... unfortunately... do you have a mail adress? Maybe we can write more about that? All the best
yall niggas trippin Yeah Wheezy out of here The dash, a digi', the schedule busy My head in a hoodie, my shorty a goodie My cousins are crazy, my cousins like Boogie Life is amazin', it is what it should be Been here for ten but I feel like a rookie I tell her, "look up" 'cause it's snowin' in Tootsie's Booked for three years, man you can't even book me It's me and Lil Baby, this shit goin' crazy Wheezy produced it and Weezy F. made me And she held it down, so she got a Mercedes Young Money Records, the Army, the Navy They ran me ten thousand, I threw it like Brady The foreign is yellow like Tracee and K.D I trusted my niggas, they never betrayed me Met all these niggas, they sweeter than Sadie When I started out, I just took what they gave me Did all the favors, they never repaid me It worked in my favor, 'cause nobody saved me Brand new whip got no keys Tailor my clothes, no starch please Soon as I nut, you can gon' leave Got M's in the bank, like: "Yes, indeed" Cartier glasses, I won't even peek at you Yellow Ferrari like Pikachu I got 'em waitin' and watchin' what he gon' do Tryna peep what I do, tryna steal my moves $2, 500 for a new pair of tennis shoes The same price, I could make them youngin's come and finish you Lawyer been chargin', he a Jew, he like his voodoo Real dope boy, hundred thousand in Evisu Presidential tints slide by, we don't see you I been gettin' money, I ain't worried 'bout what he do I'm gettin' money like I'm from the '80s Me and Drake 'bout to drop man, this shit gon' go crazy They know I'm the truth, comin' straight from the basement I'm straight as the street, man I come from the pavement A million, all hundreds, it make em 'go crazy Wah-wah-wah, bitch I'm Lil Baby Brand new whip got no keys Tailor my clothes, no starch please Soon as I nut, you can gon' leave Got M's in the bank, like: "Yes, indeed" Me and my dawgs goin' all the way When you livin' like this, they supposed to hate Brand new whip got no keys Tailor my clothes, no starch please Soon as I nut, you can gon' leave Got M's in the bank, like: "Yes, indeed" Me and my dawgs going all the way When you livin' like this, they supposed to hate Wheezy out of here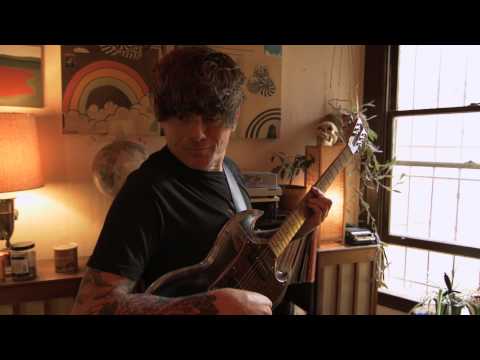 Fuzz Warr Overload Video