Itching to rock with no superfluous frills to get in the way? The SG Special is ready to take you there. When the SG replaced the single-cutaway Les Paul in the Gibson catalog in 1961, the change u... read more
Recommend Related Items & Pairings
This is where you can recommend to readers an alternative - or gear that goes with - Gibson SG Special. What gear sounds similar, is less expensive, higher-end or boutique, etc.?
ADD YOUR RECOMMENDATION
Itching to rock with no superfluous frills to get in the way? The SG Special is ready to take you there. When the SG replaced the single-cutaway Les Paul in the Gibson catalog in 1961, the change ushered in a new rock icon—even if the world didn't quite know it yet. Through the course of the coming decade the SG would become a favorite of rock, blues, and fusion players. By the time the single-cutaway Les Paul Standard returned to the fold later in the '60s to reclaim its own hold on the guitar world, the SG had established itself as an iconic axe for straight-ahead rockers, making a major noise in the hands of Pete Townshend, Robby Krieger, Eric Clapton, and several others. As the stripped-down sibling of the SG Standard, the SG Special has always been a favorite of non-nonsense rock'n'rollers.
Right from the introduction of the SG family in 1961, the Special has shared several of the seminal design and construction traits of the Standard—including its lightweight solid-mahogany body, iconic asymmetrical double-cutaway design, superfast neck profile, and dual-pickup sonic assault—although the contemporary Gibson USA SG Special has also been hot-rodded for today's demanding player. Unlike the single coils of the '60s, the SG Special now carries a pair of hard-rockin' humbucking pickups, along with the legendary pairing of a Tune-o-matic bridge and stopbar tailpiece. In short, it has everything you need to rock with the best of 'em, and nothing to get in the way, while retaining the great styling that lets you know it's a part of one of the most legendary guitar families in the history of rock.
* Product prices and availability are updated by Equipboard every 24hrs and are subject to change. Equipboard may receive compensation for purchases made at participating retailers linked on this site. This compensation does not affect what products or prices are displayed, or the order of prices listed. Learn more here.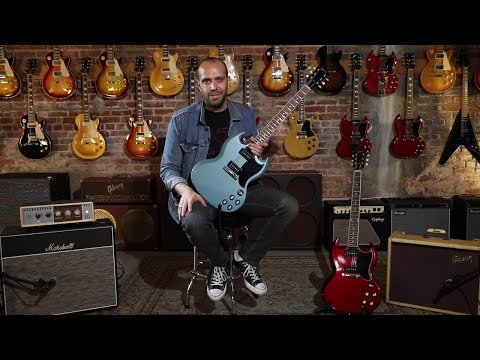 Mark Agnesi Talks About SG Special Model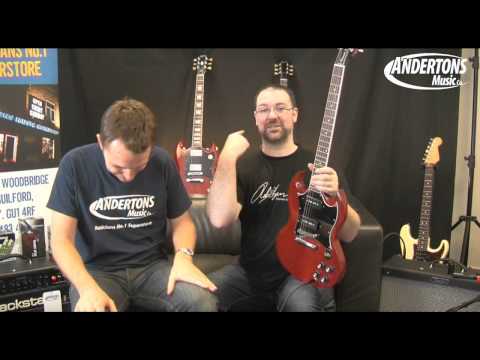 Gibson SG Standard, Special and Classic demo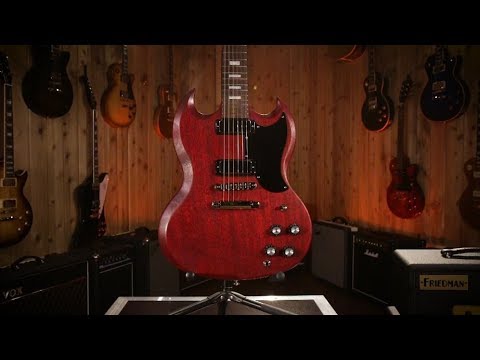 Gibson SG Special 2018 Electric Guitar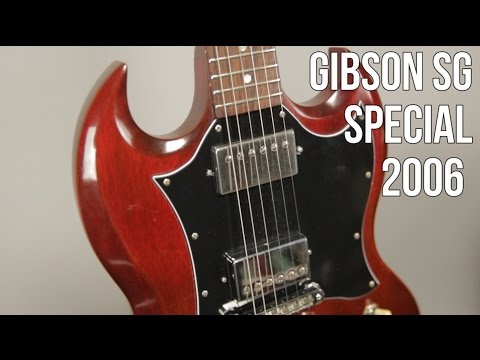 Marty Schwartz Shows His Guitars - Gibson SG Special - Thursday Gear Video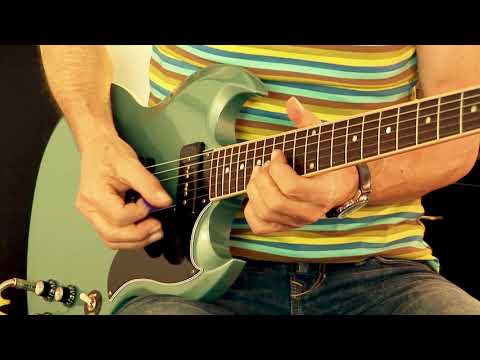 Gibson SG Special 2019 Model, pelham blue
Popular Solid Body Electric Guitars