Gibson Explorer Electric Guitar
Funny guitar, the Gibson Explorer. Not funny as in "ha ha"", but funny "peculiar". When it launched in 1957/'58 - alongside its equally radical brethren, Flying V - it was almost more about form than function. After all, these were both guitars no... read more
CHECK PRICE ON
AS FEATURED IN
Reviews
Trusted musician and artist reviews for Gibson Explorer Electric Guitar
4.5
Based on 12 Reviews
Radical!!
I own the 2008 issue of this Explorer. I got this guitar because it was on my "Bucket List" of guitars to collect. When I first pulled it out of the case it felt a little awkward due to the shape. Once I put it on and started playing it was so much fun. I got used to the shape much quicker than I thought I would. It definitely was easier to play than my Flying V. Sounded great and was light enough that I didn't notice that I had been playing for almost two hours.
where the heavy metal's song begins
I became interested in studying metal music when I listen to the songs sung by a band from Germany, scorpions. guitar sound, fast and heavy, distorted, and an amazing guitar solo. then I was interested in listening to the songs of other heavy metal band, Metallica. and rhythm are very fast, and I began to want to buy this guitar is, sound and appearance. This guitar is played by Matthias Jabs (Scorpions), and James Hetfield (Metallica). whether there was a relationship I do not know. body and neck are made of mahogany, and hardware are original, there is no variation. then I replace PAF pickups in this guitar with EMG pickups. really great. I want this guitar as "my inspiration guitar" to cover heavy metal songs. I really like this guitar.
EXplorer
I have had this for several years i wrote eat fuck on it when i was a kid this is a fond memory for me ...
2008 Faded
I recently bought this guitar used (August 2015) and it arrived in excellent condition. I couldn't believe it was a seven year old guitar. It was a little weird taking the guitar and and experiencing the balance due to the radical shape, but once I put it on it was so much fun to play. I played for a straight two hour with it.
Pure power
This was my first OWN guitar , after months of playing and practicing on my dad's guitars he bought me the guitar I dreamt of , a Gibson explorer. (Gibson explorer 2009 model) And it still brings me joy to this day 8 years later.
Over these 8 years I've played a few different music genre's going from trash metal to rock n roll down to blues and it sounds amazing in all 3 genre's. You could be playing some old school metallica and switch to buddy holly moments later on and with some tweeking on the amp it gives you the exact sound you're looking for.
It's a mahogany body carrying standard 500T and 496R gibson pickups. The only downside for me on this guitar is the weight, If you're playing at home or are sitting down It's no problem however standing on a stage for 2 to 3 hours could be a horror show for someone with a bad back.
If you don't mind the weight it's an excellent guitar for it's price, pre-owned and a little cheaper especially.
that's ne fancy 1st guitar!
Very comfortable, and plays great.
Mine is actually a copy made by my father, but it still is a great guitar.
2y
almost 2 years ago
edited about 1 year ago
odd classic
just a white 2000s explorer great guitar
My all time favorite axe.
2007 Gibson Explorer in Cream color. Solid body, which really gives it that meaty tone perfect for distortion. All the ones I find new in guitar stores are hollow body now, and it just doesn't sound the same. The only drawbacks are the weight of the guitar, and (very minor) it's hard to use sitting down. Otherwise, I love the neck on these guitars and they just play so we'll. I have pretty big hands and this guitar accommodates that well.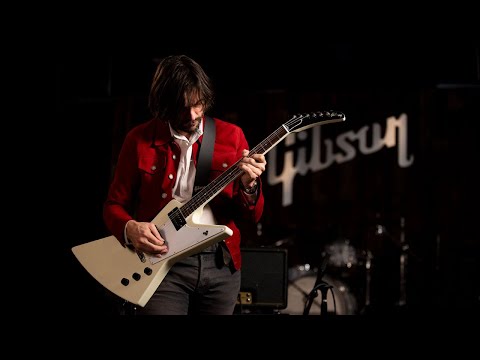 Gibson 70s Explorer | First Impressions with Brian Bell (Weezer)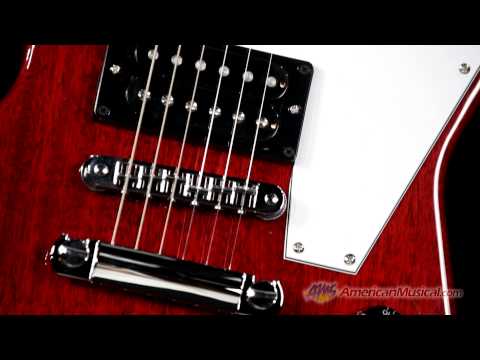 Gibson Explorer Electric Guitar - Gibson Explorer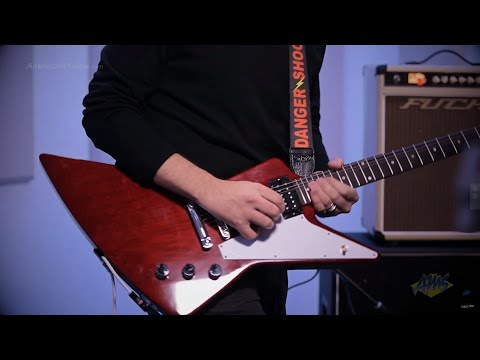 Gibson Explorer 2016 T Electric Guitar Performance - Gibson Explorer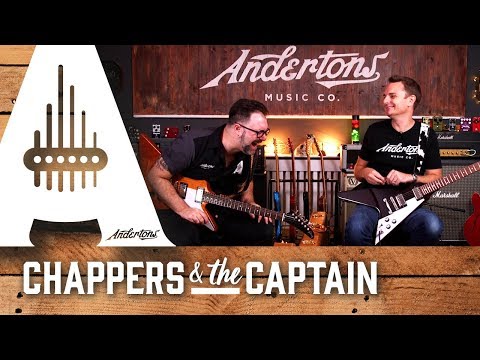 Gibson USA 2018 Guitars - Explorer vs Flying V
Gibson Explorer Traditional 2016 Review
Description
Funny guitar, the Gibson Explorer. Not funny as in "ha ha"", but funny "peculiar". When it launched in 1957/'58 - alongside its equally radical brethren, Flying V - it was almost more about form than function. After all, these were both guitars no-one expected Gibson, masters of elegantly-crafted "archtop" guitars, to even consider building.
But the rad lines of the Gibson Explorer did not emerge without context. The so-called "Googie architecture" movement of the '40s was highly influential, not only in U.S. building design but in automobiles, furniture and more, and emphasized sharp and bold angles, often created from massive slabs of material.
In 1957, Gibson's President and design team-leader Ted McCarty had an eye on the '50s tail-fins on the Googie-influenced automobiles by Cadillac and Chrysler when he designed the Explorer, Flying V and initially-shelved Moderne. And thus, the Modernist series of Gibsons was born. (Interestingly, "Googie architecture"s fore-running movement was known as Art Moderne.)
Gibson Explorer patent illustration ZZ Top's Billy F Gibbons has famously described the V and Explorer as "rock'n'roll meets The Jetsons" (the cartoon was itself Googie-influenced), and justifiably so. And the Explorer was arguably the most "space race" of all these Gibsons.
Initially, the Explorer had an inverted "V" 3-a-side split headstock, but when it was changed to the 6-a-side "hockey stick", it became the Explorer.
In terms of function, the Explorer was always relatively simple. Two humbuckers, a Tune-o-matic bridge and simple 3-way selector and volume/volume/tone controls. Anyway, enough of the history of aesthetics!