Recommend Related Items & Pairings
This is where you can recommend to readers an alternative - or gear that goes with - Epiphone Les Paul Custom. What gear sounds similar, is less expensive, higher-end or boutique, etc.?
ADD YOUR RECOMMENDATION
lovely in black
I have the ebony one and it's a looker! It's a heavy guitar but it's a kind of weight you don't mind picking up cause everything falls into place. Might consider changing its pickups but nonetheless a great guitar.
My Sunburst LP Custom copy
Had this sturdy son of a bitch since 1998. I have tried breaking it on stage once to now avail, the strap button got ripped out once sending it flying into a crowd of people only to have a crack in the laquer under the tone pot. I honestly believe that with Epiphone you truly get your moneys worth. Its still the nicest guitar I own to play. Apart from a loose wire it has never let me down and it has been present at every gig I have played. I have no problem with the craftsmanship of most Epiphones (I did play a Casino once that was god awful), they will never have the attention to detail a Gibson will have but they are still very nice guitars in their own right. The only thing that lets them down time and time again are the electronics. The pickups are usually pretty crappy and the pots are fairly unresponsive. But sink $300 into it and you will have a guitar that individual to you and sounds great but still at a fraction of the cost of its Gibson counter-part.
fuckin beast
the stock pickups on this thing are face-meltingly hot even at the lowest possible height, the body weight holds the neck up to a comfortable position and it is all round, a sturdy, beautiful, functional piece of equipment.
Amazing
Great classic Les Paul feel and sound, without the Gibson price-tag.
Love everything about it, even the coil switching options.
I love this guitar...
Great overall, workhorse guitar. I should probably put some new pickups in it, but it is great for my recording needs and is a great guitar for multiple genres. I have toyed with the idea of putting Fishman pickups in it, but it's great stock too!
This is my to-go guitar for live performances and recordings.
Been using this for almost 5 years now. I have a modded one, and currently this is my to-go guitar for live performances and recordings.
Love it!
Great sound, low action, and looks awesome. Its a Les Paul so of course its great
Great Starter and Rockin Guitar
I absolutely love using this guitar when ever I play really rocking tunes. It has a great sound and feels very nice. Maybe a bit heavy, but I don't mind too much. Also, play some electric blues on this guitar. You will love it.
heavy but worth it
my main Gibson style guitar. super heavy weightwise (for me). tuned to D standard and drop C. has a set of unknown Duncans in it, probably a JB and a jazz in the neck.
Les Paul
Have a nice 2005 Korea Made les Paul custom. It has 3 pickups and a nice black flame maple top. Really heavy but it's places well.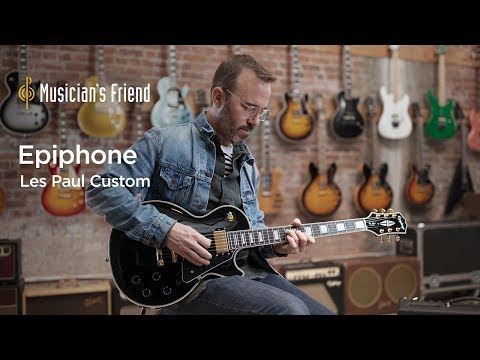 Epiphone Les Paul Custom Demo - All Playing, No Talking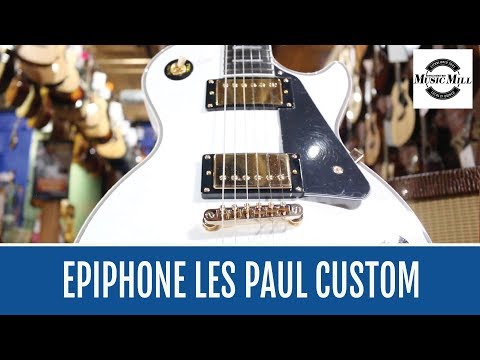 Epiphone Les Paul Custom Alpine White - DEMO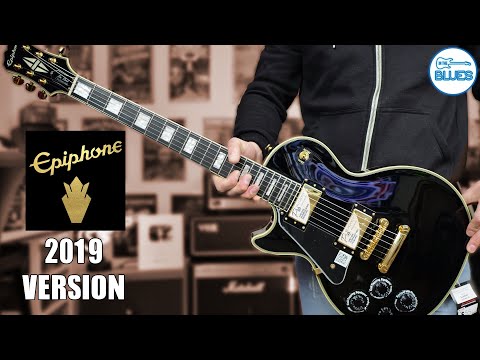 Epiphone Les Paul Custom Pro Electric Guitar Review
Epiphone Les Paul Custom PRO Electric Guitar Review
Popular Solid Body Electric Guitars