Union Tube & Transistor Black Bumble Buzz Guitar Pedal
The Bumble Buzz Pedal, HANDMADE by Chris Young of Union Tube & Transistor (who built the pedal used for Jack White's guitar sounds on "Sixteen Saltines" and the vocals on "I'm Shakin'" off of 2012's Blunderbuss), is ready for buzzing around and st... read more
CHECK PRICE ON
Union Tube & Transistor Black Bumble Buzz Guitar Pedal
Reviews
Trusted musician and artist reviews for Union Tube & Transistor Black Bumble Buzz Guitar Pedal
4.5
Based on 2 Reviews
Fun niche pedal.
Fender Blender with no adjustments. Add a boost to this and its perfect.
over 2 years ago
edited about 1 year ago
Bumble Buzz
I'm a huge fan of Jack White, but this pedal simply isn't very good. The feature of how it becomes an fuzz octave pedal around the 12 fret is cool, but it has no sustain at all. It actually gives your setup even less sustain.
The design is really good and it comes in a really nice box too, but considering the high cost, don't waste your money on this pedal.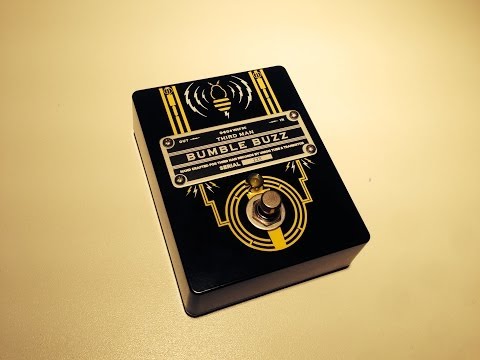 TMR Bumble Buzz Fuzz, demo by Pete Thorn/Vintage King
Description
The Bumble Buzz Pedal, HANDMADE by Chris Young of Union Tube & Transistor (who built the pedal used for Jack White's guitar sounds on "Sixteen Saltines" and the vocals on "I'm Shakin'" off of 2012's Blunderbuss), is ready for buzzing around and stinging sounds. Designed by the Third Man Creative Hive.