Reviews
Trusted musician and artist reviews for Behringer EQ700 Graphic Equalizer
4.0
Based on 14 Reviews
Cheap eq - does the job
Use it as a cheap treble boost. Close enough - not paying the cost of a Rangemastr clone
you can make a rangemaster for a couple of bucks in parts....the thigna bout the old reble boosts is that it has a very low input impedance so it boosts treble but the input loads your pickup down eliminating extreme high frequencies unless you roll the guitar volume back to reduce the laoding. The treble booster thing is all about being an upper mid boost. Its really a boost with a high roll off at the input and then a low rolloff into a dirty-ass transistor booster... if you wanna simulate that you need to snub some trble on the EQ pedal, but it won't be reactive to your playing and knob settings and this thing won't distort like a rangemaster or brian may booster. There's no way you're clipping the opamp on an eq pedal unless you boost into it with another gain pedal.
11 months ago
edited 9 months ago
It works.
It gets really crackly on the higher end.
A nice frequency booster that can do much more
I know it's an EQ-pedal but it has the potential of being so much more. I use it as a lead volume boost and a slight mid boost. There are 7 bands of EQ you can tinker with but there's also a level control that lets you cut or boost the effect by 15 dB. I have the level control set to -5 dB and it still boosts my volume! this feature is really useful and I love this pedal for that.
I didn't know I need it
I bought it because it was very cheap. I was shocked with new sounds I got from my overdrive pedal.The only thing i don't like is that there is no stop notch for neutral setting so you're never 100% sure it is at starting point .
After playing around it I now use it as volume gain/drop
Near perfect Boss clone
I bought this pedal because it was an affordable alternative to the Boss Graphic EQ pedal and the similarities are mind blowing in my opinion. I use this pedal for all sorts of genres such as Thrash, Doom, Hard rock, and even blues. I have also used it with an octave pedal to better emulate a bass guitar and it does the trick. I personally would recommend getting this as an alternative to Boss because of the almost dead on similarity.
Good pedal
the boost isnt loud enough, still good, got what I payed for.
Just what you might expect
It does what it should do, and that's about it. Don't expect an absurd sound quality cause you know the low price you're paying for it. Despite that, it works just fine for me.
about 4 years ago
edited almost 2 years ago
Nice if you have a low budget
Don't have it anymore, used as a boost for solos and to be honest, nothing to complain about.
Great!
EQ is always useful. This one is very easy to use.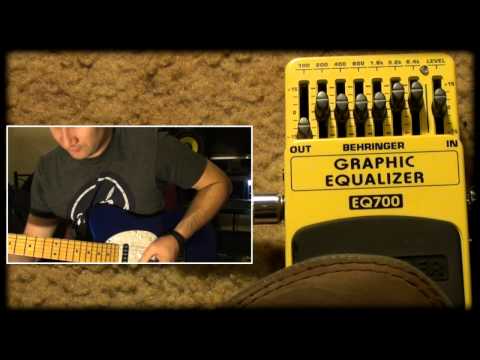 Behringer EQ Pedal EQ700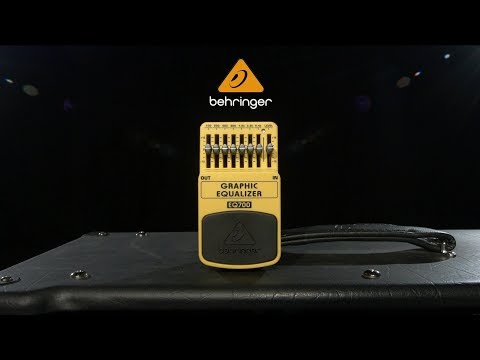 Behringer EQ700 Graphic Equalizer Pedal | Gear4music demo