The classic chorus! Analog chorus pedal popularized by Kurt Cobain. The finest analog chorus sounds: from clear, rich and dimensional to warm pulsating warbles, can be intensified with the Depth Co... read more
AS FEATURED IN
The classic chorus! Analog chorus pedal popularized by Kurt Cobain. The finest analog chorus sounds: from clear, rich and dimensional to warm pulsating warbles, can be intensified with the Depth Control. Simple tweaks generate exciting doubling effects. Chiming 12-string tone, or Leslie-like warbles.
Luxurious analog chorus effects
Depth switch
Single rate knob
Solid nickel steel case
Operates on a 9V battery or AC adapter
Tech Specs

| | |
| --- | --- |
| Bypass | true bypass |
| Analog/Digital | analog |
| Mono/Stereo | mono |
| Power | 9V |
| Effects | chorus |
* Product prices and availability are updated by Equipboard every 24hrs and are subject to change. Equipboard may receive compensation for purchases made at participating retailers linked on this site. This compensation does not affect what products or prices are displayed, or the order of prices listed. Learn more here.
Reviews
Trusted musician and artist reviews for Electro-Harmonix EH-4600 Small Clone
4.5
Based on 66 Reviews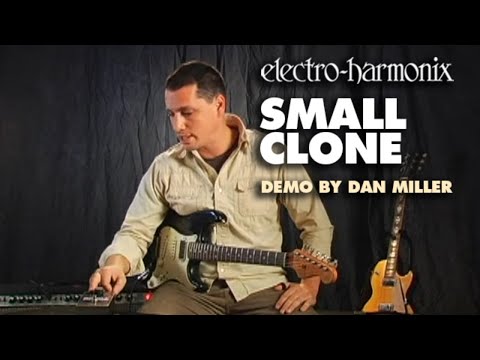 Small Clone - Demo by Dan Miller - Analog Chorus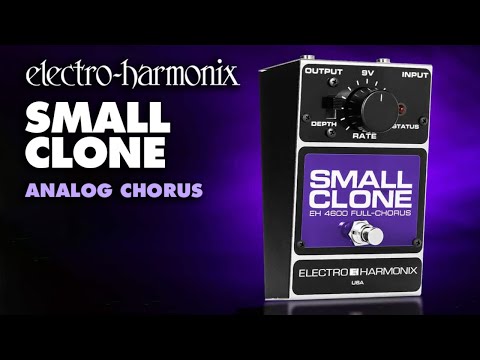 EHX Small Clone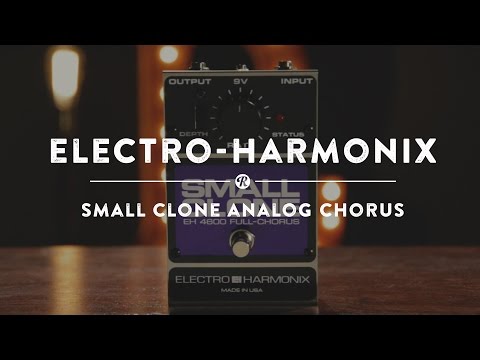 Electro-Harmonix Small Clone Analog Chorus | Reverb Demo Video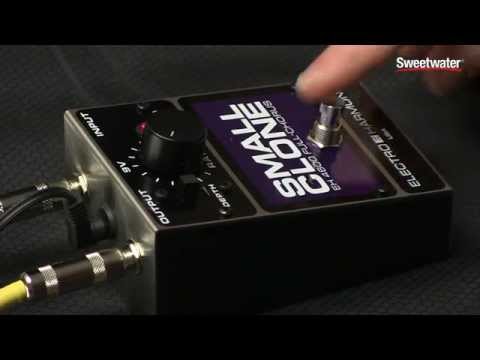 Electro-Harmonix Small Clone Analog Chorus Pedal Review by Sweetwater Sound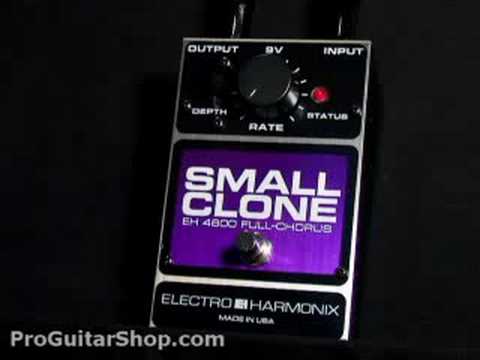 Electro Harmonix Small Clone Chorus Pedal
Popular Chorus Effects Pedals