Solid Vox amp
This amp is pretty cool. I use this one in stereo with my HRD. I like the contrast between the warmer, more bassy HRD and the brightness of the Vox. I get a really wide range of sound when using them together. Only 15 watts, though. Not enough headroom for me to use on its own, but it still sounds great!
I love how its actually an AC30 in the picture
doesn't the current production ac15cc come in a 2x12 now? and back in the day the ac15 was ALWAYS available as an ac15 twin in an identical cab to the 30, I really want a JMI coppertop example to go with my '62 ac30
@jimmarchi1 nah they're still 1x12s. They did make an AC15 twin but I don't think it has the two side handles like the AC30 does.
Hot valve sound!
This amp has been with me since 2014 and it's always been amazing. When you have the chance to crank the volume knob up, it's almost magical! The clean sound is bright and clear, keeping the tone pure. And the top boost channel is almost like having an overdrive pedal. I don't think I'll change this one ever.
Perfection in a box
The versatility of the clean tones are incredible!!
I use this from time to time
This amp is great for the price and i would seriously recomend having this if you need an amp that can give a nice clean beatles vibe and yet still be loud
edgelord 2
I had my heart set on a jazzchorus, but a coworker got me really into vox. I adore this thing, such lovely bright top end.
One of the best
I've practically had this amp my whole life, and the sound keeps bringing me back.
"Death"
Used on the entire first record for all electric guitar tones.
Brilliant Amp
I got the Blue Alcino speakers version of this amp, and its glorious, it really is, the tone variety of it is amazing. Delivering vintage tones, it goes from Rock Blues, to Modern Metal tones. I got this amp because its used by some of my favorite bands of all time. Nirvana used an AC-30 on nevermind, but the ac-30 is just a louder version of this anyways.... The Foo Fighters used one too, The Beatles, yep! But even bands which might not have used this amp, you could probably get their tones anywho....Such an amazing amp..
The Beatles barely used the ac30, mostly used the ac50 and ac100 and then fender bassmans and showmans. Those bigger amps are nothing like the 15 and 30...though the custom classics are voiced cleaner and brighter to sound moe AC50ish to please beatle fans. Real JMI 15s and 30s are very midrangey, particularly the 15 since in the vintage era it was NOT top boosted, had 1 master tone for both channels and super-high-gain (by vintage standards) pentode inputs instead of triodes like the ac30 top boost. Yours is really a half power ac30 though, well, a half power ac30 custom classic, which is not precisey an ac30 in the 60s sense, but with blues it'll get the job done. There was a lot of variation at vox just within the original JMI era and the definitive ac30 sound is mostly in our heads. For me its my '62, but my 62 is bass voiced model with a factory top-boost ubrade and a really hot cathode bias setup even by ac30 standards, not typical beyond its year, but to my ear it defines AC30 tone. But I have ahd it for 15 years now....
why am I sharing this stuff, nobody cares
@jimmarchi1 Dude you know the AC50 and AC100 are just louder versions of the ac30...
1) 50 and 100 are fixed bias (a weird take on fixed bias, but fixed bias all the same), the 30, 15 and 10 are cathode biased
2) the 50 and 100 utilize a modified top boost preamp with less gain and a brighter voicing up until the mk iv version. You get a super bright top boost and a mildly bright top boost with independent stone stacks for each channel. No normal channel, no trem channel, no EF86 channel.
there are a lot of little voicing tweaks in the larger amps meant to please the Beatles back when they asked Vox for more power, they really, really are not the same thing as the smaller vox models. They are awesome. The examples I played sounded really great, kinda between a marshall plexi and a hiwatt. They don't transition into distortion as subtley as a 30 or 15 and the distortion is much edgier. They are a lot tighter sounding and less midrangey as well. The bright channel is also CRAZY bright like a Hiwatt or 70s JMP.
The main thing that makes them voxy is the lack of negative feedback.
Awesome amps (though prone to overheating), but a louder ac30 is 2or 3 ac30s daisy chained, not a 50 or 100. The big voxes are their own things in person and on paper.
Tone monster
Superb in every respect, and loud enough to match a Marshall 50W
Well, it's not loud enough to gig with a drummer - although an extension speaker may help with more volume. And surely there are all sorts of 50W Marshalls, even quiet ones.
Believe me, I was surprised at how loud it is! Among other things I play guitar in a 4 piece outfit, very late 60s/early 70s/Led Zeppelin inspired, where the drummer has a 26" bass drum, and even at festivals I've never had a problem even when I didn't plug it into an extension cab, neither to hear myself nor to be heard. Also, the Marshall in question was a Modern/Vintage 50W combo, which I eventually got rid of in favour of, and pound for pound/watt for watt the Vox always matched it. I've played through a lot of stuff, Fender, Orange, Mesa Boogie, Marshall, the usual suspects, but honestly, this is the amp that has surprised me the most!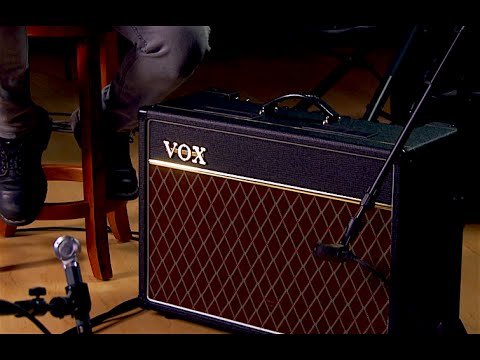 Vox AC15 Custom Guitar Amplifier Demo with Freddy DeMarco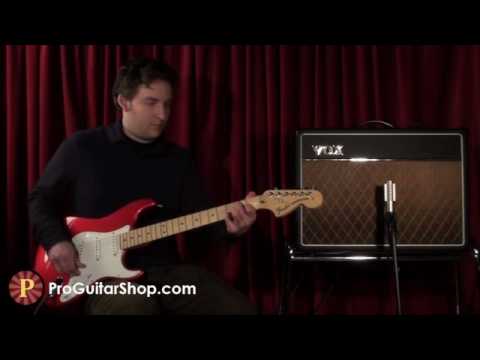 Vox AC15 Custom - AC15C1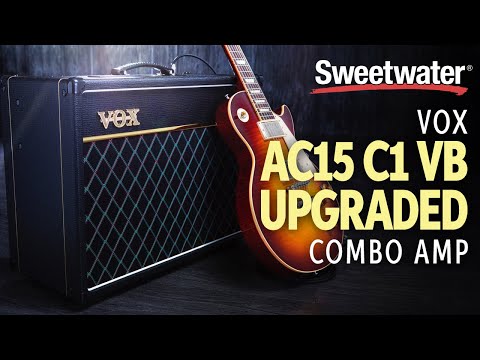 Vox AC15 Custom Vintage Black Combo Amplifier Demo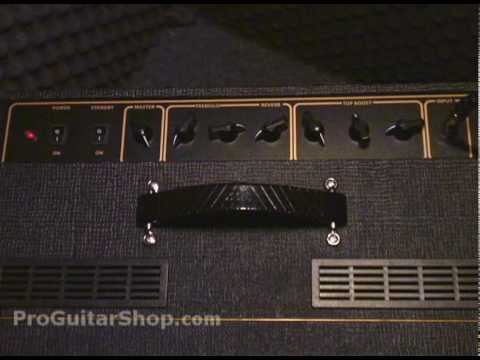 Vox AC15 Custom Classic Combo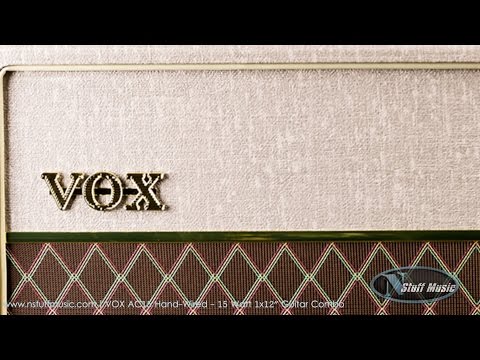 VOX AC15 Hand-Wired - 15 Watt 1x12" Guitar Combo