Reviews
Trusted musician and artist reviews for Focusrite CM25 Condenser Microphone
4.5
Based on 3 Reviews
Warmth on a Budget.
I have this mic, as it came with my 2i2 with a pair of HP60 Headphones (which I don't really use unless recording vocals). This mic is wicked when paired with the In-built preamp that the 2i2 has to offer. There is clarity and minimal processing is needed to get that professional sound. Great mic for a great price.
My first mic
I love this little thing. It records pretty well and is a great beginner mic. I still use it every now and then for certain recordings.
Very good actually
I've been using this product for two years from now. Very good response. My favourite yet for vocals and room sounds.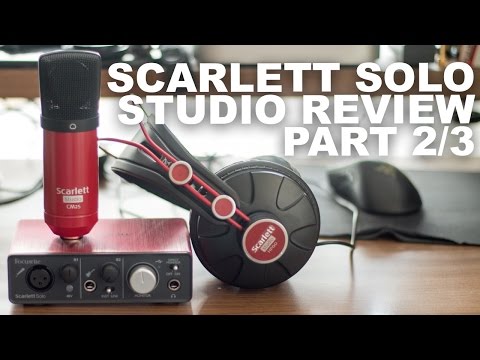 Focusrite Scarlett Studio CM25 Condenser Mic Review / Test