The Neumann KMS105 Microphone provides superior voice resolution with extended frequency response and accurate transient detail. A studio condenser capsule delivers vocal nuances with focus and power. This Neumann microphone features a supercardio... read more
CHECK PRICE ON
Recommend Related Items & Pairings
This is where you can recommend to readers an alternative - or gear that goes with - Neumann KMS105 Microphone. What gear sounds similar, is less expensive, higher-end or boutique, etc.?
ADD YOUR RECOMMENDATION
The best microphone for live use in silent stages
Best detail, clear bass frequencies, wide open detailed medium range and non-sibilant treble frequencies with full transparency. Best handheld I've ever used my entire life.
Awesome mic!
Its the best mic I have ever use. Excellent frequency response and tone.
Best stage mic
I've yet to find a mic I like better on stage.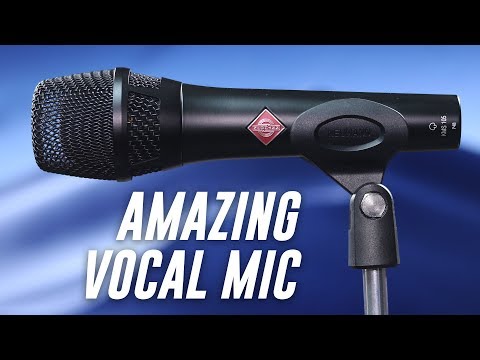 Neumann KMS 105 Condenser Mic Review / Test
Neumann KMS 105 vs Shure KSM9 vs DPA D:facto II vs Earthworks SR40V Vocal Mic Comparison & Review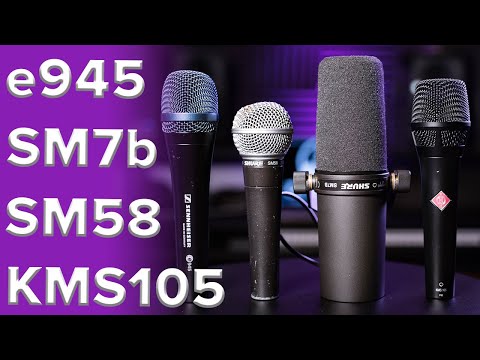 Vocal Microphone Sound Comparison & Review: e945, SM58, SM7b, KMS105 (With Audio Examples)
Description
The Neumann KMS105 Microphone provides superior voice resolution with extended frequency response and accurate transient detail. A studio condenser capsule delivers vocal nuances with focus and power. This Neumann microphone features a supercardioid polar pattern, low self-noise, and colorless off-axis pickup complement in-ear personal monitor systems. The KMS105 mic has a 4-layer acoustic filter that virtually eliminates unwanted pops and handling noise. Requires phantom power.
Popular Condenser Microphones