Reviews
Trusted musician and artist reviews for Rode NT1-A Condenser Microphone
4.5
Based on 43 Reviews
THE Intro Condenser
All due respect to the Australians but I got one built there and one built in China and they are both just kick-ass large diaphragm condensers for the hobby recordist. Throw these on a vocal with a pop-filter, mic an acoustic; if you have pre with a bad they actually are pretty durable and sparkly overheads (Though they clip quick so if your drummer pounds it out maybe get the M5s) These mics can NOT be beat for price and performance...
Great sound, requires a good room and a good preamp, has it's limits and build quality could be better
The highs are a little too pronounced, and it's not as full and lush as a truly great mic, but for just over $200, it is tough to beat. It picks up everything for fairly long distances, so you want to treat your room heavily, and put up baffles and shielding or an isolation booth or something to stop everything you don't want in your recording from ending up in the track. On it's own, it sounds a little thin, but with a good preamp it shows its full potential. A Tube preamp can help warm up the inherent coldness. If you have the right room or sound treatment, a good vocalist or MC, a half decent pre, good levels and a good recording engineer, this is a workhorse that can do more than you might think. It's pretty much exclusively a vocal mic, though it could do drum overheads if you had 2 of them, or a distant drum room mic for fill. It's a cheap knock off on a U87 but if you are comparing it to that, there's little comparison other than the shape. If you are used to a cheap mic though, this one will feel like a nice upgrade.
Not bad
It's dirt cheap and not bad. It's a bit sibilant. It's not creamy and smooth. But it's a bang for your buck nice mic.
If Pat Rockstar came over to my house to throw down some vocals, it's not the first mic i'd reach for. Or the second. Or at all.
But when it was my only mic except for an ST69 Crapling Audio then I would, I suppose, pull it out and record some noises and voices with it. And it would sound pretty good. Good actually. It's definitely worth the price and more.
One of the best cheap condensers
RODE NT1A won numerous prizes and #1's for its low noise floor, good sound and availability. I've got a pair of these I use for ambience and all the rest - vocals, woodwinds, acoustic guitar etc. It's a very good sounding condenser microphone, really warm and musical. The designers aimed for the cheapest design so it has only a cardioid pattern and no pads, but I don't miss that since it just delivers with what it's got. I've seen NT1A's in many studios I've been to and sometimes sound engineers preferred them to 414's, TLM's and other expensive and vintage mics for certain applications. A well-respected general purpose professional condenser microphone that costs way less than it should have been.
A damn good Mic
What can be said about this state of the art Condenser Mic which hasn't already by the probably hundred reviews and counting. Stunning clarity and accuracy, beautiful microphone.
cheap and good
very, very cheap- and very, very good. love this mic
A great upgrade from more entry-level mics.
I had been on the market for a new mic, something I hadn't tried before. I upgraded to this from my Audio Technica AT2020, and was quite surprised at the difference. Less EQ needed to get the vocals to sound right. Just sounds silky smooth. Cannot wait to try more products from Rode.
Beautiful microphone.
Huge upgrade from the Blue Snowball I now use as a desk mic for voice chatting. Nothing much to say about this mic, everything comes through crisp and clean. Would recommend for sure.
My No.1 Microphone
Coming in at the price tag of £150 for the whole kit this microphone is beyond amazing. I have a home studio so it's not sound proofer or acoustically treated but I don't get any background noise or interference at all. My vocals sound pretty industry standard if you ask me and it's mostly because of this Microphone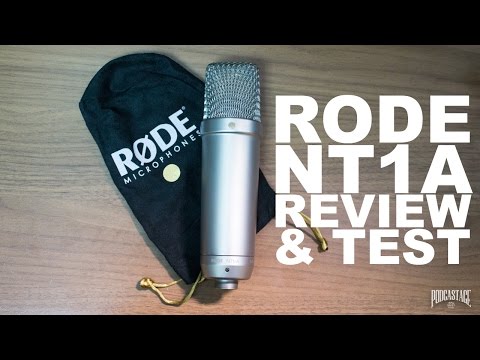 Rode NT1-A Anniversary Condenser Mic Review / Test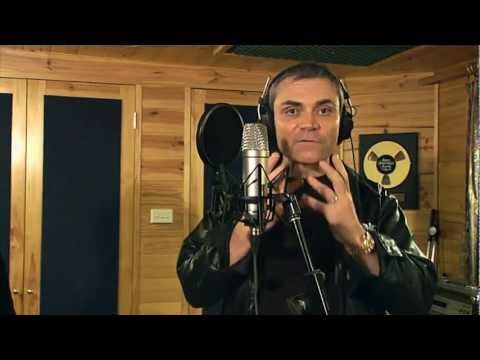 Rode NT1-A Cardioid Condenser Microphone Overview | Full Compass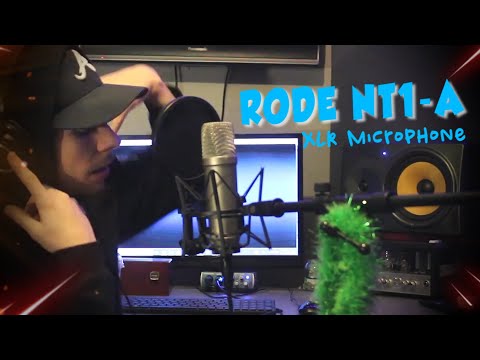 Rode NT1-A XLR Condenser Microphone Review/Test (MADE A SONG)
Popular Condenser Microphones