The HD 280 Pro is Sennheiser's most significant closed, around-the-ear headphone to be introduced in years. Designed to exceed the demands of the professional environment, the HD 280 Pro boasts extremely robust construction combined with the sound... read more
CHECK PRICE ON
AS FEATURED IN
They are okay
It is a reasonably priced headphone with good isolation. The trade-off is that the sound could be more accurate and the headphone is not the most comfortable because pressing force needed for the isolation is rather big. It is good for recording purposes.
very accurate sound detail given by this headphone.....
really good budget studio headphone...low and high freq of this headphone is really amazing...best production tool for also traveling with my laptop ...
They are indeed headphones
Good monitoring headphones, they provide nice isolation and relatively good frequency response. The 100-200hz region is a bit dry, so it can cause you to mix in extra mud, and the MDR-7506s have better highs, but overall these headphones are not bad, all my mixdowns used go through them before release.
These were my first set of professional headphones, I use them for just about everything right now.
over 1 year ago
edited over 1 year ago
Good set of over-ears
A great studio headphones and I use as there not broken yet
Solid for the price.
These babies have been in my studio for a few years. When I moved to Tennessee, I accidentally broke my AKG mixing headphones. I know, it sucked. I went to my local Guitar Center and essential said "I need something cheap and I need it today, what ya got". Naturally, they tried to up-sell me immediately to which I said (in my head) "get fucked". But, one of the guys in pro audio recommended the Sennheisers and I bought them immediately. Now, several years later, they are all I will use. Not the perfect mixing/tracking headphone, but for the money, you can't beat them. SUPER flat response! My only complaint is that they are pretty bad about handling (sub) low end. If you are mixing any tracks with heavy lows, use monitors. These aren't gonna get you there. Other than that, these are great!
Great for music production
These are perfect for production because of the very flat EQ it has. The tight low end is very helpful for making important mixing decisions, and the stereo image these headphones create make them perfect for mixing as well. only compaint would be that these headphones aren't the most comfortable for long periods of time
Great headphones
These sound incredibly good with full sound reproduction.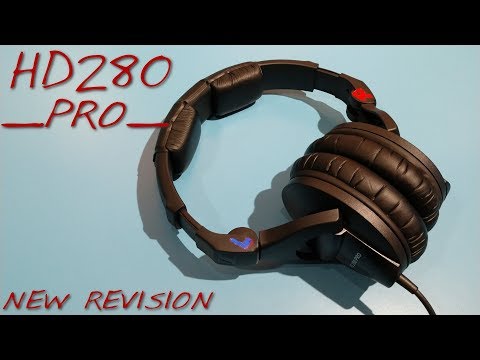 Sennheiser HD280pro _(Z Reviews)_ The Return of a Legend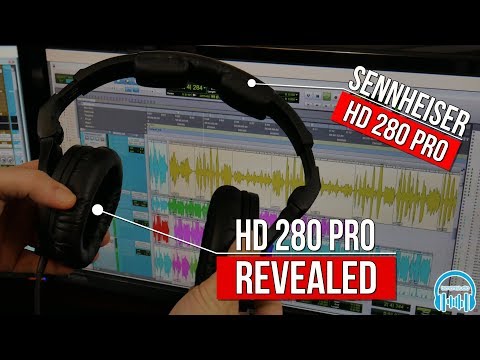 Sennheiser HD 280 Pro Headphones | REVEALED 🎧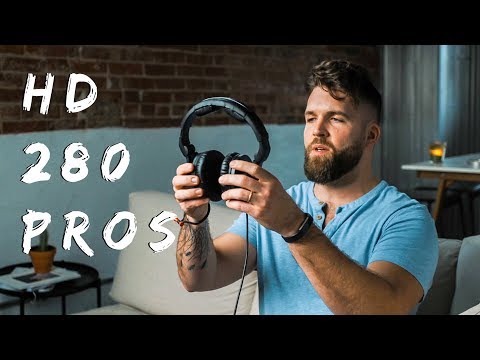 Sennheiser HD280 Pro Review Ft Kagan
Audio-Technica ATH-M40x vs Sony MDR7506 vs Sennheiser HD280 Best $100 Headphone Review
Sennheiser HD280pro [SOUND DEMO] _(Z Reviews)_
Description
The HD 280 Pro is Sennheiser's most significant closed, around-the-ear headphone to be introduced in years. Designed to exceed the demands of the professional environment, the HD 280 Pro boasts extremely robust construction combined with the sound quality, modular design and aggressive noise isolation the necessary in the field. The unique collapsible design, combined with swiveling ear cups, offers maximum flexibility in any application.
Features
Closed, dynamic stereo headphones
Accurate, linear sound reproduction for critical monitoring applications
Optimum impedance ensures universal compatability
Space saving design features collapsible, rotating earcups
Up to 32 dB of ambient noise attenuation
Neodymium magnets for high maximum SPL
Single-sided, coiled cable with 3.5 mm mini jack with locking 1/4" adapter
Very comfortable, even if used for long periods of time
Rugged construction with user-replaceable parts
2 year warranty
Compatible (listen only) with latest generation of tablets
What's in the box?
1 pair of HD 280 PRO headphones
1 screw-type adaptor to 1/4"
Specifications
Closed back
Circumaural design
Efficient design delivers loud sound
Single-sided, straight-coiled-straight cable
Fold-up design
Up to 32dB attenuation