Recommend Related Items & Pairings
This is where you can recommend to readers an alternative - or gear that goes with - Sennheiser HD 600 Headphones. What gear sounds similar, is less expensive, higher-end or boutique, etc.?
ADD YOUR RECOMMENDATION
Reviews
Trusted musician and artist reviews for Sennheiser HD 600 Headphones
5.0
Based on 12 Reviews
One of the best headphones ever built
Recommended to me by Adam Ayan and Bob Ludwig at Gateway Mastering. Could stop here. The HD600 and HD650 have very little distortion and modest unexaggerated midrange which makes them very useful to QC mixes and do corrective processing like clicks and ticks detection and removal. I use them everyday when editing and mixing to quickly check what's going on and do the changes on speakers.
Favorite headphones EVER.
Pair these headphones with a mono mix cube, and witness your mixes going to the next level. Super comfy too. Had an issue with the left can becoming dislodged, and Sennheiser had excellent customer service and replaced them effortlessly.
Nice! These guys are currently #11 on the list :)
Thats awesome - they are extremely accurate, and our mix downs sound exactly how we envisioned them on all speakers after testing with these ... in response to the repair issue, I definitely knocked them off the studio desk many times ... hahaha, so it was no fault of the equipment either, and I have traveled extensively with them ... great list though gchlaren! mahalo for the comment
"The best sounding headphones I have ever heard"
"Last year I went on heaphone pilgrimage in New York city. During my extended stay in the city, I visited several giant headphone listneing stations located in some of the world's largest high end audio/video/photo/electronics stores. Between all my visits I got to listen to and try almost every headphone that is manufactured worldwide. Every time I put on the Sennheiser HD600's it was obious that they were in a league by themselves. Even the higher end Sennheiser headphones didn't sound as smooth in the extreme treble area but also extremely detailed and clear. The bottom end was extremely accurate and tight like none of the other headphones.
What really surprised me was the price. It seemed that $300 is the point where the sound quality stops and your dollars keep on going. No other headhones in the $300 - $3000 price range sounds as good as these"
I highly recommend Sennheiser HD600s, especially for sound design and long studio sessions
I bought my HD600s 15 years ago and they sound as good today as the day I bought them. I replaced the lead only once during that time. The original HD600s, such as mine are beautiful headphones, I've never heard anything come close to them for "true fidelity". When I say true fidelity I'm talking about sound that is clean and crisp, with no flavour or bass weighting. The true fidelity neutral sound allows me to get deep into sound design sessions without fatigue and needing to rest. I hear my Moog the way it should be heard crystal clear with definition the way the techs at Moog intended.
The whole frequency range is clean and crisp, but if I had to pick a sweet spot in would be between 400Hz-3000Hz, this mid range always surprises me with my HD600s, it leads me to focus much more in this range, I think that comes out in my music.
I have found with other circumaural or "over the ear" headphones that they often become uncomfortable during long sessions, not the HD600s. This is partly thanks to their ultra-comfortable fit and lightweight design, but mostly thanks to being open backed.
They offer a balance for your ear, not like being clamped into circumaural mixing headphones, they are more "natural" to wear, especially during longer sound design sessions, when you really don't want to stop because of ear fatigue. HD600s keep the sound fresh and clean and they look after your ears, even after several hours, my ears are fresh and without fatigue. You do need a quiet studio environment due to their open backed design, as you can hear ambient noise that might affect your sound design.
The headband and ear pads are hard wearing, the headband pads will go first, although mine lasted several years, however my ear pads are still original and in great condition even after 15 years.
I highly recommend HD600s, especially for sound design and long studio sessions, 5 stars from me.
Excellent... Probably the best and most transparent
Utmost transparency... Best for mastering, no headphone matches this one
Great sounding headphones
I inherited these and they sound pretty great. Even better now that I know they cost almost $300. I think they make my guitar sounds pop and clearer.
Great headphones.
These headphones are really great. I have 5 pairs of headphones and now these are the only ones I use on a daily basis. I got my pair for 100$ off, and if you are on a budget, I'd wait for a sale.
Great headphone for in the studio.
Great headphone for in the studio but keep in mind that the nominal impedance is 300 ?
Incredible detail!
My absolute go to and must haves for critical listening and editing on the go!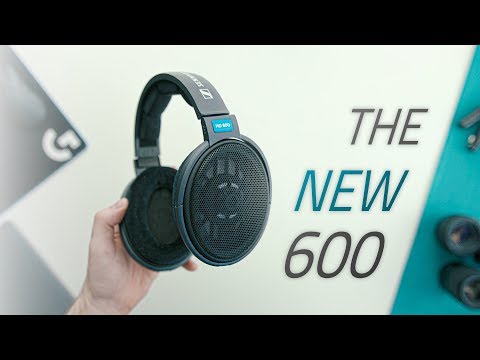 The NEW HD600!!
Sennheiser HD 600 Review - The MUST HAVE Audiophile Headphones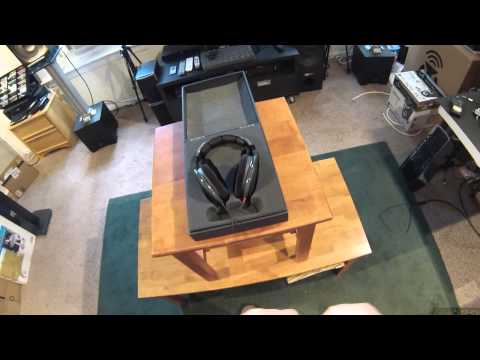 Z Review - Sennheiser HD600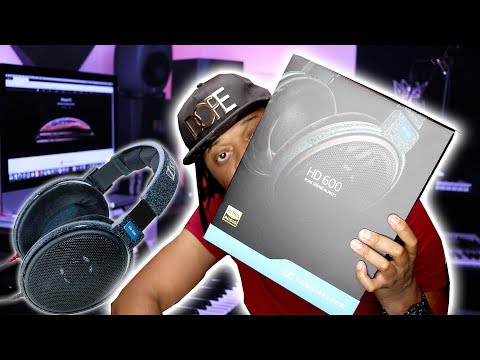 Best Studio Headphones 2018 | Unboxing Sennheiser HD 600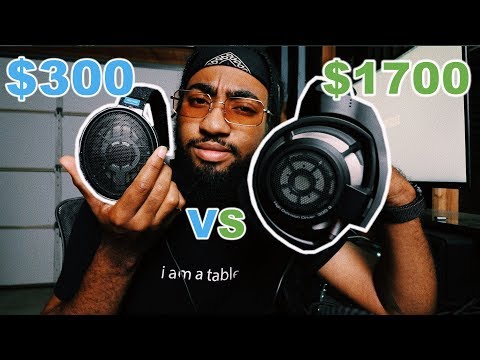 $1700 Headphones vs $300 Headphones (Sennheiser HD 800 S vs. Sennheiser HD 600) [2019]
Popular Headphones & In-Ear Monitors