Boss FV-500H Volume Pedal
Stylish design, a road-tough build, and comfortable, smooth action. Expression output for use with expression-compatible amps, effects, and even synthesizers. read more
CHECK PRICE ON
AS FEATURED IN
I use this so much I wish it was attached to my foot.
I would be lost without this pedal. Miles better than the Ernie Ball. Tired of breaking those strings. Fantastic pedal.
Tough build but slightly inconvenient.
The build quality is insanely good but the size of the unit is almost overwhelming. Also, different patch cables wouldn't fit properly in the input jacks. If that doesn't bother you, then this is perfect
Smooth as Butter and has Expression!
It takes up a lot of space but it's beefy enough to lay it on the ground next to your pedalboard and still feel sturdy. The expression feature works great and I imagine adjusting the tension would help for octave-up-like pedals. Super modern looking compared to, say an Ernie Ball.
Note: If you use it for expression make sure the "Minimum" knob on the side is all the way off. You'll wonder why your Pitchfork didn't go from octave to octave.
almost 5 years ago
edited over 2 years ago
Built like a tank
This is one of the most reliable volume pedals out there. Built like a tank, you'll never suffer for a ridiculously thin cable that breaks at any time. (Yes, I'm watchin' at you, Ernie Ball!). Trust me: its solid construction is very good, and it has the ability to work as an expression pedal too. Sweet! It comes with a knob that allows us to set the min. volume level. Finally, you can tighten or loosen the sensibility thanks to a screw. It's a little heavy, (not much, actually), and being the volume pedal of the most used elements in our gear, you'll thank its comfort and durability. Great job, Boss!
If You Just Want a Volume Pedal.
This pedal is big, heavy, and built like a tank. The main mechanism isn't a piece of twine so it won't break on you like an Ernie Ball and there is virtually no "tone suck". Even when using the tuner output I can hardly tell a difference. It doesn't need to be powered either which is a huge plus. Just plug it in and go.
If I were to be critical of anything it would be that the sweep towards the heel has a bit of a dead spot, but to be honest after a little while of playing on it I really learned to like the leeway when doing swells. It ultimately makes it easier to ease up into the notes so I find it a bit of a positive in hindsight.
Good & robust!
Not a 5 because of the size. Very big, sometimes it could be a problem, and you need to have athletic flexibility, but it is fully functional.
Incredible
I use this on Medicine Club's song 'Tranquiliser'. It was bought on the day of a gig when I decided that the volume swell on my Line 6 M5 was too quiet and I haven't looked back since. With the adjustable minimum volume and the ability to change the feel of the pedal, this is a really user-friendly pedal with incredible accuracy of sweep and amazing build quality. Also a studio essential for easy fade-ins which leaves less post-effect work.
Solid!
Perfect match with my Vertex Boost. Like Landau or Allen Hinds (and a lot of other guitarists), i use it as an Expression pedal to manage my boost level.
built like a tank
does the job. Smooth action, built to last. Tuner out is a useful option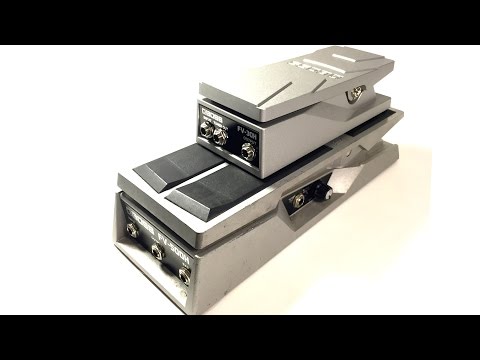 Boss FV30H vs FV500H Volume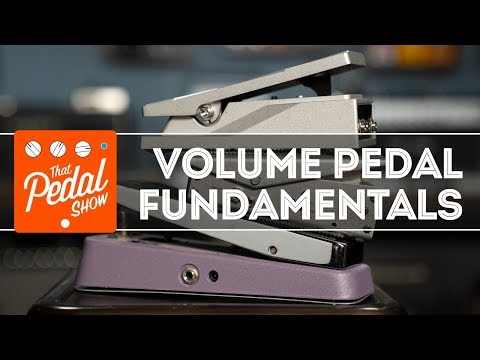 Volume Pedal Fundamentals – That Pedal Show
Description
Stylish design, a road-tough build, and comfortable, smooth action. Expression output for use with expression-compatible amps, effects, and even synthesizers.
Specifications
Mono, high-impedance volume pedal
Heavy-duty aluminum die casting body
Ultra-smooth pedal movement for the utmost in comfort and control
Rubber pedal for comfortable play and non-slip action
Expression pedal function
Convenient tuner-output jack