Polyphonic Tuner with Selectable Analog Buffer/True Bypass read more
AS FEATURED IN
Polyphonic Tuner with Selectable Analog Buffer/True Bypass
Tech Specs

| | |
| --- | --- |
| Tuner Type | chromatic, polyphonic |
| Current Draw | 100ma |
* Product prices and availability are updated by Equipboard every 24hrs and are subject to change. Equipboard may receive compensation for purchases made at participating retailers linked on this site. This compensation does not affect what products or prices are displayed, or the order of prices listed. Learn more here.
I MEAN
CMON I MEAN, ITS THE TC ELECTRONIC F'ING POLYTUNE.
From Gear Setup:
Excellent tuner but the display needs to be brighter.
The tuner is excellent. Its polyphonic tuning system is the niftiest thing I've ever seen on a tuner and its strobe tuning mode as accurate as one of those big strobe tuning units, but its display is kinda dim.
It's a tuner.
And it tunes really, really well. The display is bright and easy to see. And the added BonaFide Buffer is a great bonus.
From Gear Setup:
Simple, effective, and perfect
Couldn't ask for a better tuner. Love it's simplo and gorgeous display. Beats Boss models in my opinion.
Great tuner
Nothing to complain about this tuner pedal. Does its job perfectly!
Good tuner, not sure if worth the price
A bit expensive for a tuner, but reliable. Has some extra features that could prove useful depending one your situation/play style.
Love the options
This thing is full of customization so that if you have any preference with your tuner, this one will probably have it! The buffer is a great added bonus!
1y
over 1 year ago
edited 12 months ago
Old Reliable
Polytunes have been my favorite tuner for a while. I've used a few others and they were all fine, but having the quick poly function is great. I use mine in an always on, buffered bypass mode. I also daisy chain some lower pedals off of it. Great utility pedal.
Added Buffer in a polytune is a plus
Instead of having a dedicated buffer in front of chain. This is a good idea since tuner is mostly put at the front of the chain. Although it is $15-20 more expensive than polytune 2 but for extra buffer option I consider it is a no brainer for those who have a lot of pedals and long cables.
Great, give me a mini!
Best tuner i.m.o. Would give it 5 stars if there was a mini-version. Tuners should not take up so much space!
From Gear Setup:
There is a mini version now, so 5 stars it is.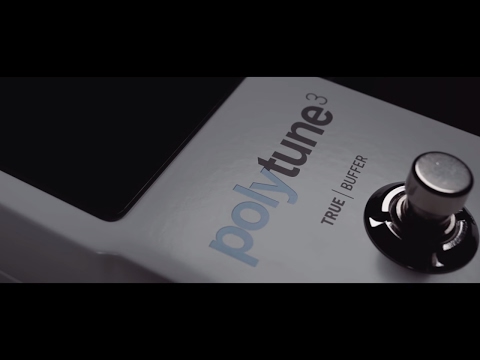 PolyTune 3 - Official Product Video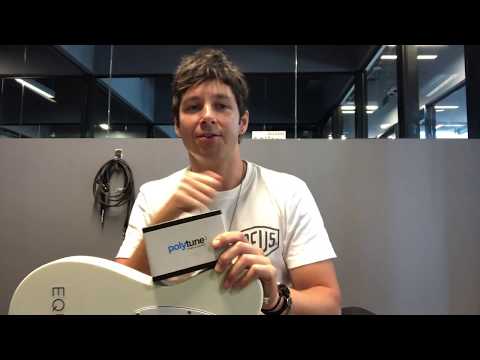 TC Electronic PolyTune 3 Tuner - Demo & Review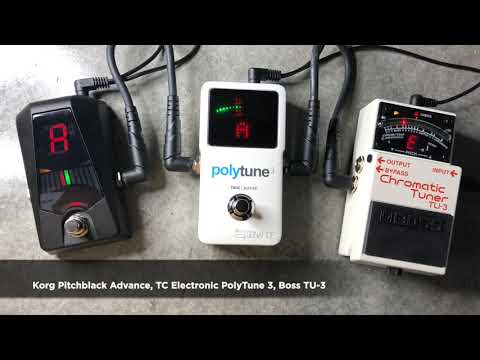 Guitar Pedal Tuner Comparison: Korg Pitchblack Advance vs. TC Electronic PolyTune 3 vs. Boss TU-3