The MF Boost is an Expression enhanced, twin topology boost pedal that allows you to select between an articulate VCA signal path and a colored OTA signal path. This completely unique boost design works with your guitar and amplifier to conjure bo... read more
CHECK PRICE ON
Subtle and great pedal for enhancing tone.
Subtle and great pedal for enhancing tone. It will be better if it can go more! Had to crank to more than 12 o'clock position to get something out of it, as anything below that is softer than your clean tone!
That has more sense when you use an expression pedal.
5 months ago
edited 5 months ago
Very peculiar booster
This is not a traditional booster. This is not the booster to get if you're looking for a transparent one or something to boost a lot of volume. No no. Luckily we can just guess just by its look that this is a unique booster pedal. It has two circuits: with the switch down your signal would mostly go from absolute silence to nearly unity gain by travelling the gain and volume controls, weird, huh? This is where we start to remember that it has an expression input that gives more familiar sense to this as a volume pedal, though it would anyways always add some extra flavor to our line. Then we can turn the switch up and that's when the gain starts to give a much more noticeable grit to our audio, now we could set our ground near to unity gain (or more) and then starting to shake things louder when we add more from its gain control (via knob or expression pedal, obviously). It might give you some subtle grit or blown your amp into a hot crunch mode according to its flavor, this pedal is made to organically travel through versatile levels of gain and texture and it has a lot of interaction with our amp, naturally. Many people tend to stack differente saturation pedals to achieve their different saturation nuances, I prefer this useful solution to do so.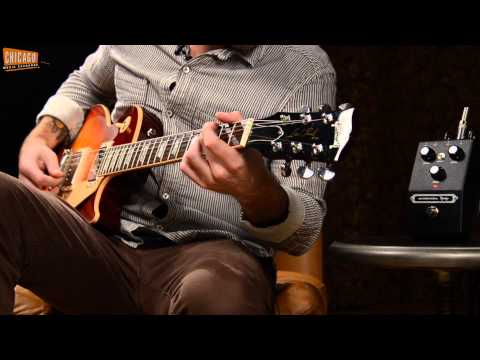 Moog Minifooger MF Boost Effects Pedal Demo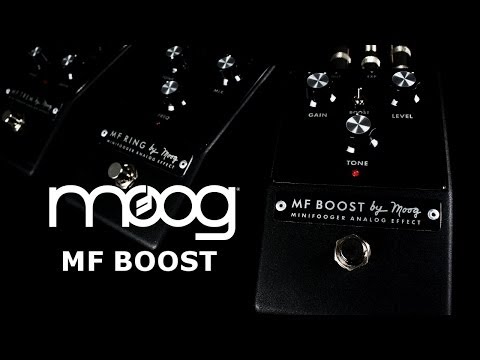 Moog Minifooger Boost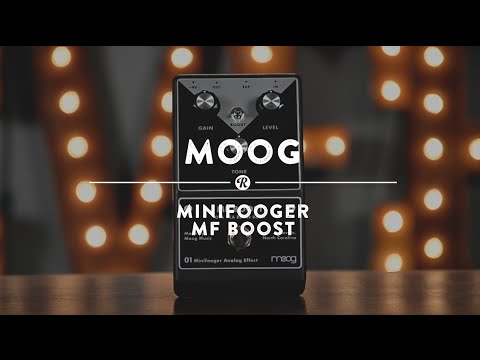 Moog Minifooger MF Boost | Reverb Demo Video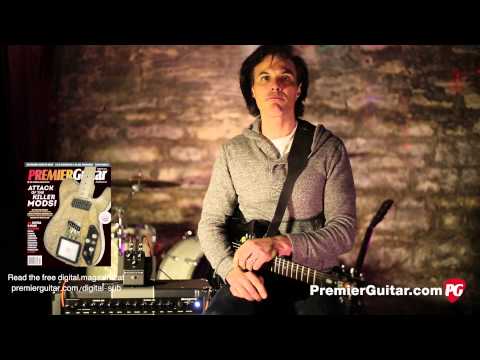 Review Demo - Moog Minifooger Boost
Description
The MF Boost is an Expression enhanced, twin topology boost pedal that allows you to select between an articulate VCA signal path and a colored OTA signal path. This completely unique boost design works with your guitar and amplifier to conjure boutique sound and responsiveness from any guitar/amplifier combination. Its natural compression and sound enhancement also bring out the best tone and performance in other effects pedals. When paired with an expression pedal, the MF Boost can be used as a tone enhancing volume pedal or sweepable-gain boost pedal. The expression pedal input also provides access to higher gain values not available on the panel.
Specifications
True analog signal path
True bypass
Broad gain boost (adjustable)
Tone control
Rugged build quality