Orange Amplifiers Crush Pro CR120C 120W 2x12 Guitar Combo Amp
The Orange Crush CR120C is a 120W solid-state combo made from 18mm ply and loaded with two 12? 60W, 16 Ohm Voice of the World speakers. The Voice of the Worlds combined with the analogue solid-state circulatory gives the CR120C the tonal clarity a... read more
CHECK PRICE ON
Reviews
Trusted musician and artist reviews for Orange Amplifiers Crush Pro CR120C 120W 2x12 Guitar Combo Amp
4.5
Based on 5 Reviews
5y
about 5 years ago
edited almost 3 years ago
Finally, I have it!!!
This amp sounds great clean and dirty and has lots of tonal choices without the overwhelming choices of the modeling amps. I have played through a tube Orange and from what I can tell, this beauty sounds pretty darn close.
Fantastic amp
This is a great amp. The dirty channel sounds great, and this is a great amp for hardcore/metal (if that's your thing). It also cleans up very nicely. The reverb isn't perfect, but it's good enough.
Great Amp!
Very versatile! Can tone in any settings you need
This and my pedal, this is all i really need,
Give me a shitty guitar (at least one that doesnt buzz like a m'f) and plug it in into one of these along with an overdrive/distortion pedal and oh my god this is heaven in a box
Rather loud
Yeah it's quite loud. Works really well with my strat as it's a dark sounding amp where as the strat's a bright sounding guitar.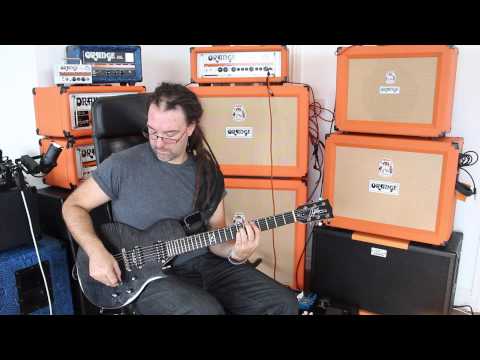 Orange Crush Pro Series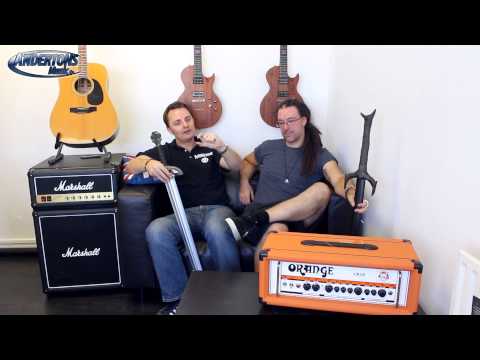 Orange Crush Pro 60w & 120w Amps - Bigger, Louder, Better?
Description
The Orange Crush CR120C is a 120W solid-state combo made from 18mm ply and loaded with two 12? 60W, 16 Ohm Voice of the World speakers. The Voice of the Worlds combined with the analogue solid-state circulatory gives the CR120C the tonal clarity and definition players adore in an Orange amplifier.
The Crush CR120C combo amp is part of the Crush range, marking Orange's first foray into the world of high power, solid-state amplifiers. Orange have spent years creating a solid-state amp they could be proud of. The Orange team wanted to keep these amp simple. The dirty channel uses a circuit based on four stages of gain and a three band EQ which provides the player with a wide pallet of over-driven and distorted sounds. The clean channel is based on a two stage, two band EQ design, that gives the player a clean but warm sound which when cranked begins to break up.
These amps have a transparent effects loop, allowing you to plug in your favorite pedals. It also contains a digital reverb that provides a natural sounding spring, hall or plate reverb. The Crush CR120C features Orange basket-weave Tolex, woven speaker grille, beading, hieroglyphs, and of course the Orange signature picture frame edging.
Specifications
Power: 120W (solid state)
Two channel
Speakers: 2x12" Voice of the World
Digital reverb
Clean channel controls: Volume, Bass and Treble
Dirty channel controls: Volume, Bass, Middle, Treble and Gain
Global controls: Volume and Reverb
Impedance: 16 ohm
Dimensions: 25.98" x 20.08" x 11.81"
Weight: 63.93 lbs.
Popular Combo Guitar Amplifiers